A year after joining Chelsea for a second time for an eyebrow-raising £97.5million, Romelu Lukaku is on his way back to Inter Milan on loan. And now that the deal is done, Chelsea can turn their attention to signing a replacement.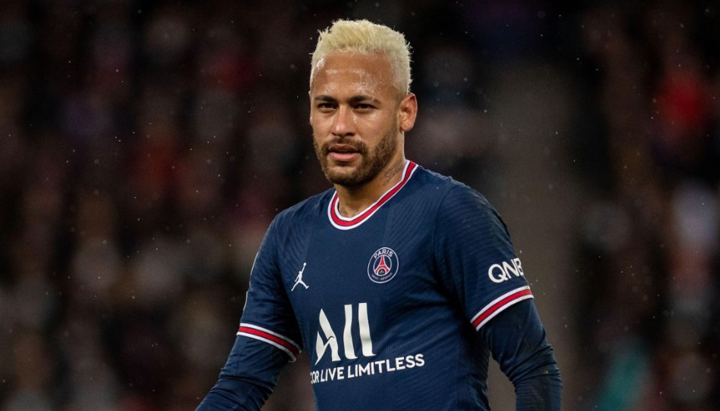 The Lukaku move was nothing short of a disaster. The Belgian found the net just 15 times in 44 games and did not fit well into Thomas Tuchel's system. The 29-year-old's nadir came in a 1-0 loss to Crystal Palace, when he touched the ball just seven times in 90 minutes.
Now that the Lukaku ordeal is sorted (for this season, at least), Chelsea can focus on bringing in a forward to replace the Belgian. And given his issues adapting to Tuchel's style, it is much likelier to be an all-around speedy wide striker or roaming attacker than an out-and-out centre-forward.
We've had a look at seven of the best options currently available to Chelsea.
Gabriel Jesus
Manchester City's Brazilian attacker has not always been the first-choice central attacker under Pep Guardiola at the Etihad, with Sergio Aguero once preferred and a false nine utilised more recently. But his record when he does play is still quite remarkable.
Over his 236 games for City since joining in 2016, Jesus has averaged a goal or assist every 101.4 minutes.
Given that he's also a very good presser and has the versatility to play in any of the positions in Tuchel's front three, it's little wonder the Blues are interested.
It seems Arsenal are at the head of the queue to sign Jesus as things stand though, so Chelsea could well turn to Jesus' City team-mate…
Raheem Sterling
Like Jesus, Sterling could play left or right or even through the middle, as he has done on several occasions for England.
At 27, he's coming into the peak years of his career and has the intelligent movement that Tuchel likes to see from his forward players.
In 2020-21, Sterling hit a sticky spell of form in September, October and November, but recovered magnificently, scoring 14 goals from December onwards.
In January, City boss Pep Guardiola said: "I have known Raheem for six seasons. I know him perfectly well. This season he was outstanding in goals and assists and his contribution to the team.
"During that period there are highs and lows. It's part of life. Teams are not honeymoons. There are problems and we have to solve them.
"Nobody doubts how important he is. He is showing that."
According to Sky Sports, it would take a bid of £60million to convince City – who have signed Erling Haaland and Julian Alvarez – to part with Sterling.
Ousmane Dembele
Dembele remains the eighth most-expensive footballer of all time, having signed for Barcelona from Borussia Dortmund for €105million in 2017.
For much of his time at Barcelona, however, he struggled to justify the fee and the hype that had accompanied him in the Bundesliga. He was plagued by muscle injuries and it often felt like the Spanish press had it in for him, with reports often emerging about his tardiness, late nights playing video games or poor diet.
Since the arrival of Xavi in the Barca dugout, though, Dembele has been reborn, bagging a quite incredible 14 assists in the second half of the 2021-22 campaign.
Xavi has stated his desire to keep the French wide attacker, but as his contract is up, Dembele can weigh up offers from other suitors.
Chelsea are reportedly among them – and given it was Tuchel who initially extracted the most from Dembele at Dortmund, it could be a clever move to reunite the pair.
Richarlison
This is a Brazil-heavy list and the second man from South America's biggest country to feature is Everton's Richarlison.
Football London have reported that the 25-year-old is admired by Blues boss Tuchel and he would seem to fit the bill: quick, mobile and versatile.
Richarlison has played on both wings and as a second striker on Merseyside but apparently told current Everton head coach Frank Lampard that his preferred position is as a No.9.
He has previously said: "I want to play Champions League with Everton and not move to another club. I want to repay the affection they have for me and also help on the field and continue to become an idol here at the club. I want to make history here."
With Champions League football at Goodison Park not looking a particularly likely prospect in the near future, however, he could be tempted by the opportunity to move to west London.
It would take a bid in excess of £50million to get him and Chelsea would have to beat out interest from both Arsenal and Tottenham.
Neymar
A bit of a wild-card entry into our selection, Neymar has said in no uncertain terms that he'll stay at PSG. Still, the reports PSG are willing to sell and Chelsea are interested won't die down.
We would absolutely love to see him in the Premier League – mostly just to see the reaction of the Real Football Men™ on talkSPORT and Soccer Saturday, if we're honest.
On a more serious note, he's recently been playing as a false nine for Brazil, so if a similar role could be fashioned for him at the Bridge, he might just be tempted.
Raphinha
The last of our Brazilians is another Premier League player and another slightly more realistic prospect.
Raphinha seems certain to leave Leeds this summer, the only questions being for how much and where to.
Barcelona have been repeatedly talked about, but their financial struggles could see Chelsea nip in and steal a march.
According to The Athletic, Arsenal submitted a formal bid for the 25-year-old, but it was rejected by the club on the grounds that it was too low and rejected by the player on the grounds that he prefers the Blues.
A bid closer to £50million would get Leeds to the table and if they want to know just how good Raphinha is, they need only ask their former player Gary Cahill…
Robert Lewandowski
Last but absolutely definitively not least is the most centre-forwardy option on our list – and the most lethal.
Lewandowski has been a brutal, destructive goal machine for years now, scoring 344 goals in 375 games for Bayern Munich since joining in 2014.
He is not as limited as Lukaku, however, and can happily leave the area to exchange passes and positions with his team-mates.
The big Pole has stated his desire to leave Bayern this summer, with Barcelona thought to be his preferred destination.
Yet with Barca struggling to find two ha'penny bits to rub together, Chelsea could again benefit. Bayern are playing hardball, so Chelsea would have to stump up a significant fee, which they might be reluctant to do on a 33-year-old.
Just imagine him leading the line for Tuchel's Blues though. It'd be a hell of prospect.