Serge Gnabry's reaction during the minute's silence prior to the Germany-Argentina game in Dortmund went viral almost straight away.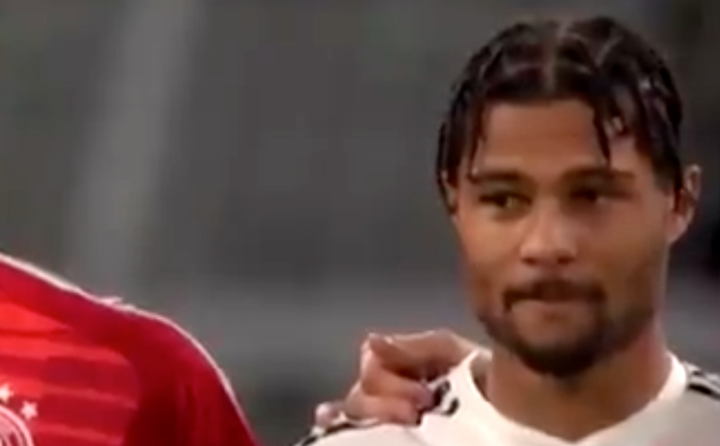 During the silence in memory of the victims of an antisemitic attack in Halle, Gnabry started laughing.
He was next to Marc-Andre Ter Stegen and he tried to stop laughing at first but ended up being unable to do so.
The cameras caught the scene very clearly. While Ter Stegen was serious, Gnabry found something amusing. It could have been that during the silence, a spectator started singing the German national anthem.
The spectator was then told to shut up by other members of the crowd. As a result, the minute's silence turned into a minute's applause.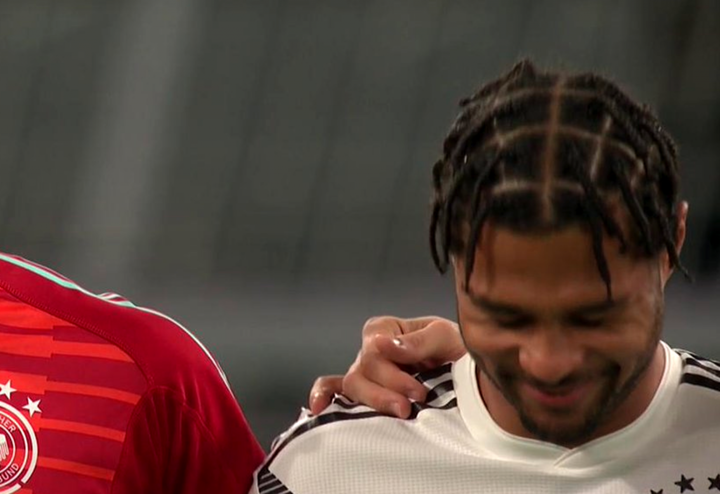 Germany vs Argentina began with this minute's silence in memory of two people killed in a synagogue in Halle. The authorities have confirmed it was an antisemitic attack.
At that moment, the fans held up a banner depicting Gotze's goal which gave Germany the 2014 World Cup final at Argentina's expense. That could be another reason why Gnabry was laughing.