The German press analyzed with the distance between Neuer and the Barcelona goalkeeper in Argentina draw.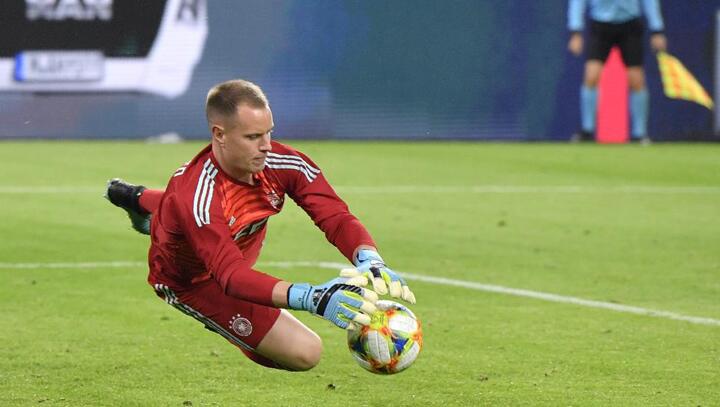 The title of Marc-Andre Ter Stegen in the match that conceded two goals the teams of Germany and Argentina was analyzed in general with distance by the German press.
The debate over the goal that has been set up with veteran Manuel Neuer, in which the stakeholders have participated, will continue to be alive after tonight's match in Dortmund.
Frankfurter Allgemeine: "Ter Stegen cooled, Gnabry launches."
In the one by one stressed that Marc-André ter Stegen was in the "expected moment", but that "then cooled twice". "Safe with the ball on the foot," it's said.
Bild: "Ter Stegen had his chance."
"Marc-André ter Stegen had his chance, the current DFB captain, Manuel Neuer, sat alone on the bench," he recounted with a simple descriptive will the most followed media in the country.
Suddeutsche Zeitung: "Neuer will return in Estonia clash."
"Gnabry and Havertz meet for Germany". applauded this media, which charged more the responsibility of Argentine goals in a German second half "with hesitant attacks and massive negligence in the retreat". "Marc-Andre ter Stegen had the promised chance instead of Manuel Neuer in the goal and had little work for a long time. But Neuer will return to the goal in the duel with Estonia in Tallinn, which is essential."
Die Welt: "Ter Stegen was little demanded."
"The change mainly worked with Havertz in the first half despite the many failures. Marc-André ter Stegen, who had his chance in the German goal, was hardly demanded."
Der Tagesspiegel: "They met the compromise."
"A compromise was guaranteed: the goalkeeper made Marc-André ter Stegen placed. On Sunday in Estonia will be behind Manuel Neuer".