Italy will prepare for the 2020 European Championship with friendlies against England and Germany during the international break in March next year.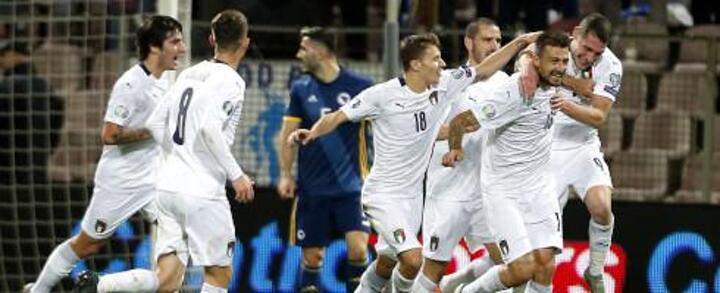 When Roberto Mancini spoke to the press after an impressive 9-1 win over Armenia earlier this month, the former Inter coach revealed that he would like to match his XI against the top nations in Europe before entering the tournament next summer.
Corriere dello Sport now reports that the Azzurri will have their troops challenged by two of the giants leading up to the Euro 2020.
The match against England will take place at Wembley on March 27, 2020, whilst the one against Die Mannschaft will be played in Germany on the 31st of the same month.
After going through the qualifier with 10 wins in 10 games - a feat only matched by Beligum - Italy have been placed in Group A of the Finals and will face Turkey, Switzerland and Wales – in that order, starting on June 12 in the Italian capital.