Welcome to All Football's Kick Off, we bring you all important news in the past 24 hours. Make sure you do not miss out.
Match Reports
Liverpool 0-0 Arsenal: Gunner leave with clean sheet despite playing with 10 men
Arsenal managed to hang on and keep Liverpool at bay to claim a 0-0 draw in their Carabao Cup semi-final first leg at Anfield on Thursday night, despite spending the majority of the game a man down.
Atletico 1-2 Athletic Club: Athletic will face Real Madrid in Spanish Super Cup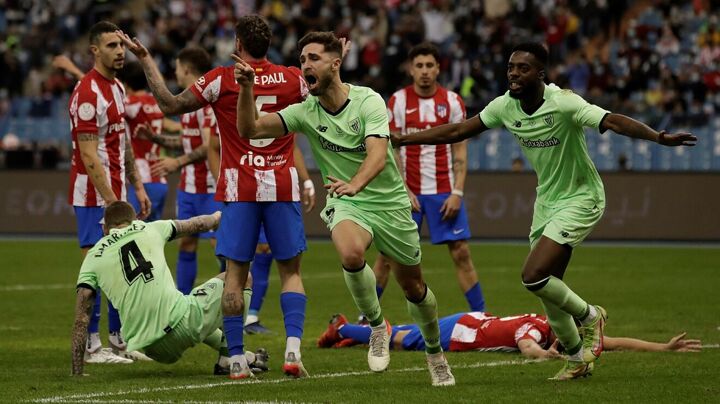 Athletic Club will be Real Madrid's Supercopa de Espana final opponents as they came from behind to beat Atletico Madrid on Thursday evening in Saudi Arabia.
Cameroon 4-1 Ethiopia: Aboubakar nets brace as hosts secure AFCON knockout spot
Vincent Aboubakar netted another brace as Cameroon beat a spirited Ethiopia side 4-1 to extend their perfect start to the Africa Cup of Nations.
Milan 3-1 Genoa: Leao and Saelemaekers won it in extra time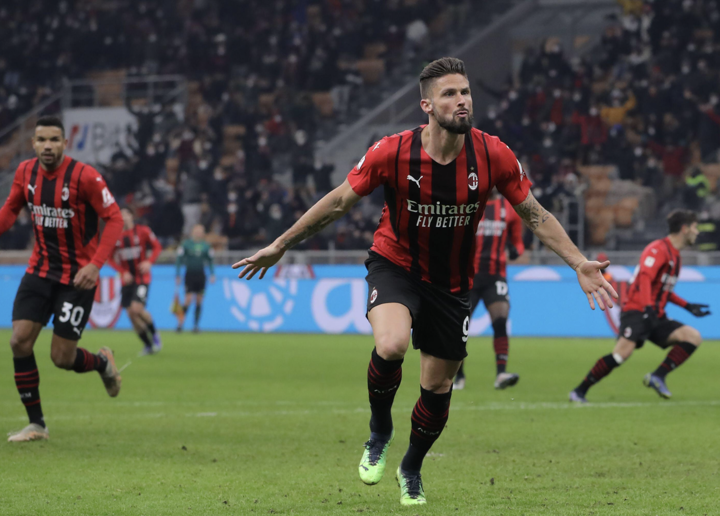 AC Milan advance to the next round of Coppa Italia as they eliminate Genoa with Leao and A. Saelemaekers scoring two late winners in extra time.
Top Headline
OFFICIAL: Lucas Digne join Aston Villa for 25M£ as Gerrard's second signing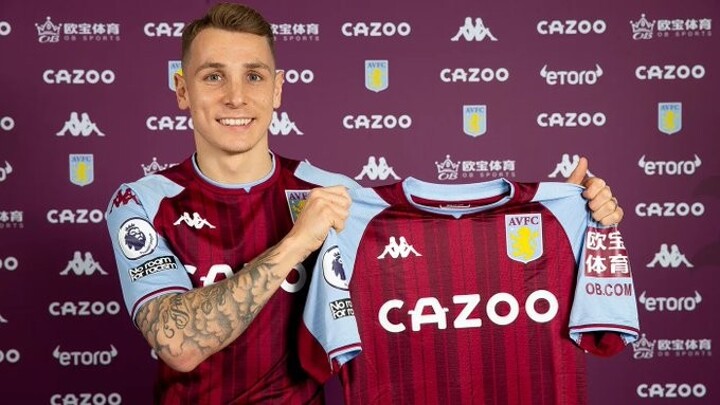 Villa have confirmed that defender Digne rejoined Gerrard's side from Everton.
These Things Happened
OFFICIAL: Newcastle United sign Chris Wood from relegtion rivals Burnley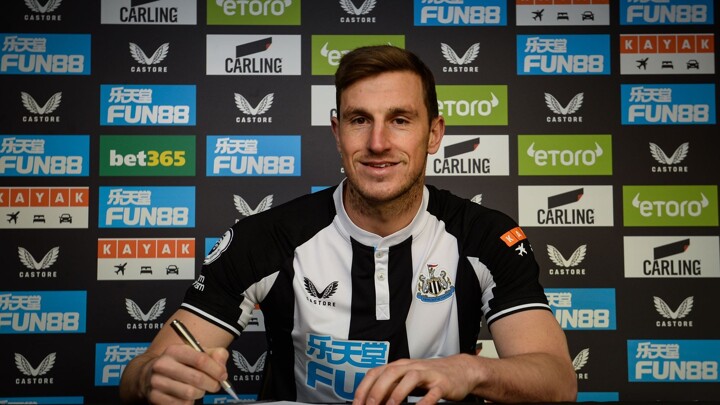 Wood has signed a two-and-a-half year contract and arrives in time to feature in Saturday's Premier League clash with Watford at St. James' Park.
OFFICIAL: Barcelona end Demir's loan as the player will return to Rapid Vienna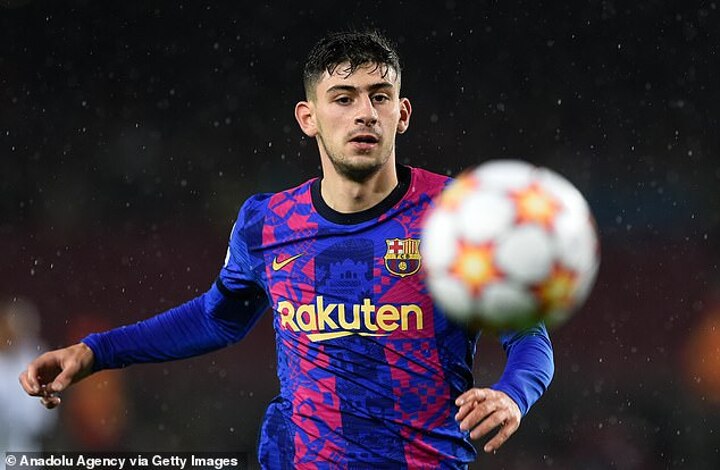 Barcelona have confirmed that Yusuf Demir's loan spell with the Catalans has ended and that he will return to Austrian side Rapid Vienna.
Juventus' Bonucci SHOVES Inter secretary after Supercoppa Italiana defeat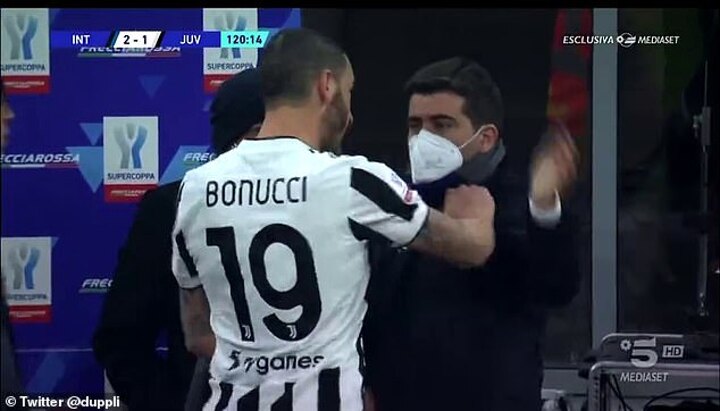 Leonardo Bonucci clashed with a member of Inter Milan's staff on the touchline after Juventus's defeat in the Supercoppa Italiana in extra time.
James Rodriguez performs life-saving move after opponent suffers cardiac arrest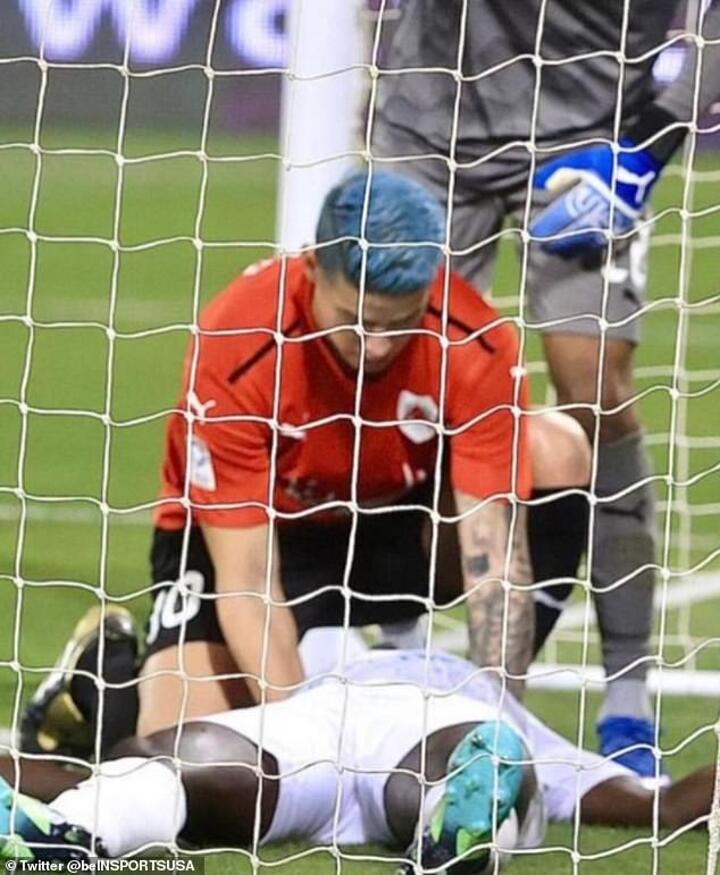 James Rodriguez performed a life-saving move on opponent Ousmane Coulibaly who suffered cardiac arrest during a league match in Qatar.
Guardiola and Manchester City block Real Madrid's path to Dortmund striker

Pep Guardiola has instructed Manchester City to move for Erling Haaland, but the Dortmund forward has told Raiola he wants to play with Mbappé at Real Madrid.
Real Madrid planning to sign Barcelona's Araujo on a free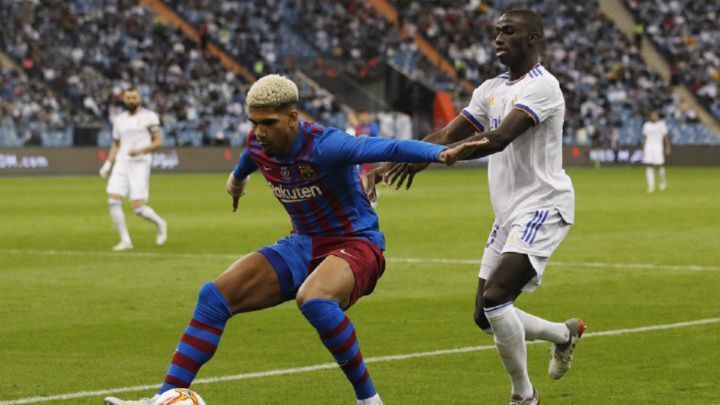 According to reports in Catalonia, Real Madrid are hoping to snap up Barcelona defender Ronaldo Araujo when his contract expires in 2023.
What they Say
"We can leave with our heads high"- Pique says Barcelona are 'closer to winning'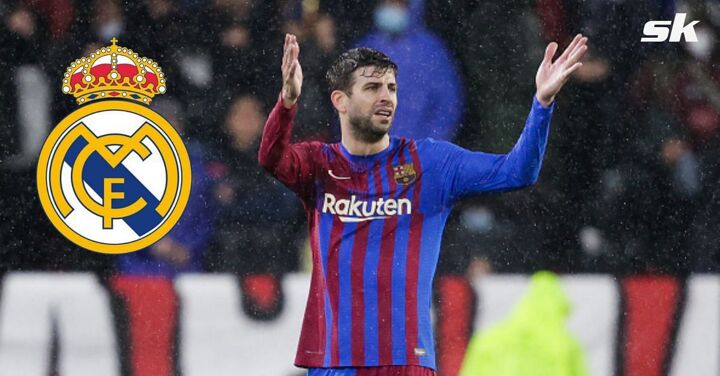 Regardless of the 2-3 defeat against Madrid, Blaugrana defender Gerard Pique believes Barcelona can leave with their heads held high after producing what was indeed a decent performance.
Chelsea: T.Silva gesture after Tottenham win earns 'club legend' status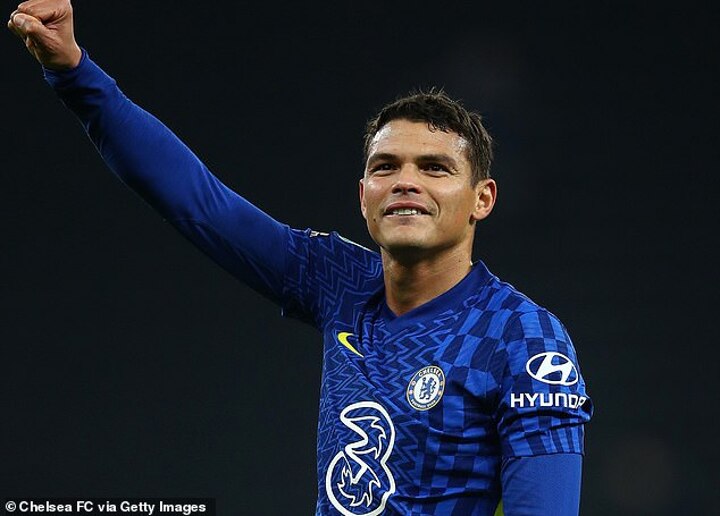 Thiago Silva has been singled out for praise by Chelsea fans after embracing the travelling support at the end of their 1-0 win over Tottenham on Wednesday night.
'Aboubakar will walk into Barcelona's team': Cameroon fans praise their captain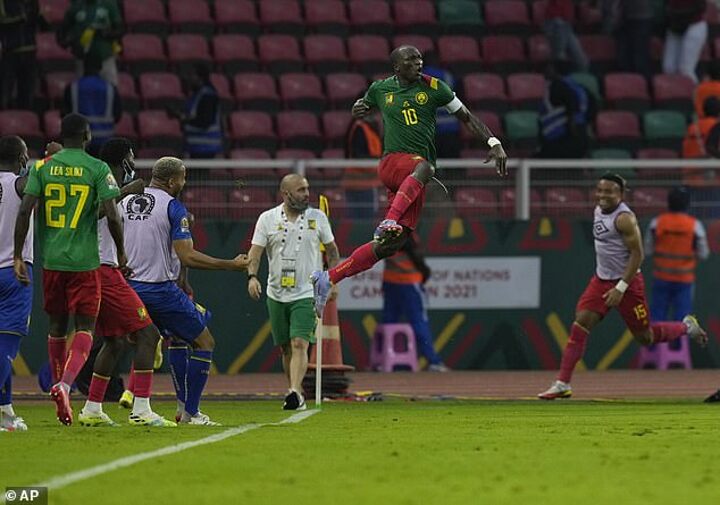 Cameroon fans have gushed over captain and striker Vincent Aboubakar on social media after he netted twice more at the Africa Cup of Nations, comparing the forward to Cristiano Ronaldo and Lionel Messi.
Arsenal fans rip into 'clueless liability' Xhaka after his first-half red card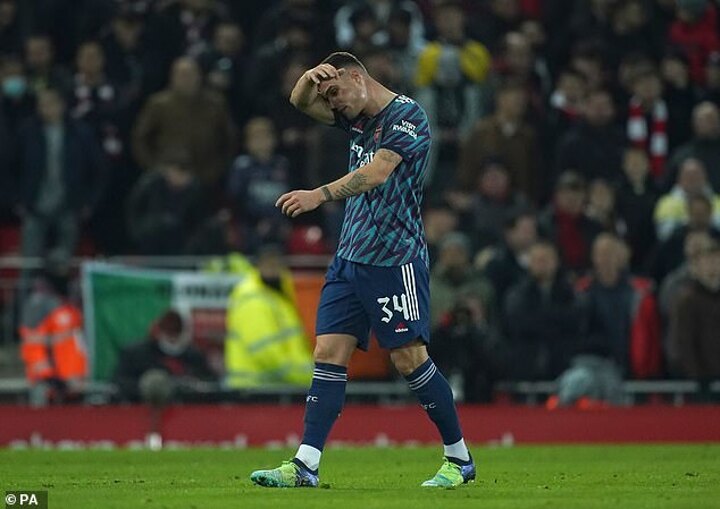 Arsenal fans ripped into much-maligned midfielder Granit Xhaka once again on social media after the Swiss international received another red card, this time at Liverpool.
Rooney tells Ronaldo that Manchester United a 'top-one team - not top three'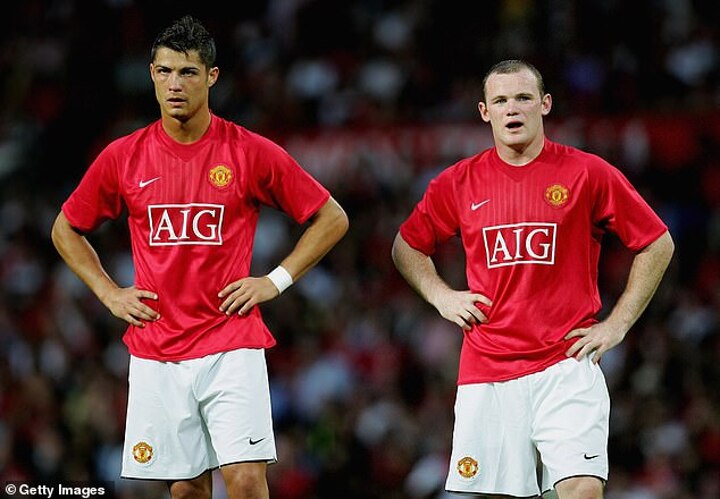 Wayne Rooney has corrected Cristiano Ronaldo's claim that Manchester United have to be a top-three team - by insisting that they must only strive to be a top-one team.
In-depth
Why Kane's goal against Chelsea was offside despite being ahead of Kepa?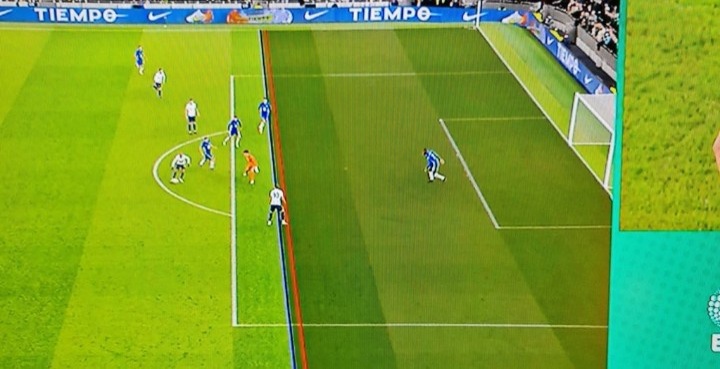 Some football fans, particularly non-Chelsea fans, were perplexed when Harry Kane's successful goal attempt against Chelsea was called off in the Carabao Cup semifinal between the two clubs.
The tactical battles of El Clasico: Gavi's new role, the Vinicius factor & more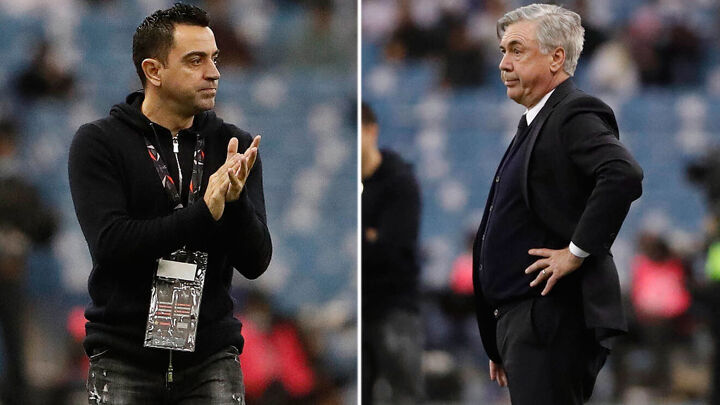 Real Madrid might have won the Supercopa de Espana Clasico in Saudi Arabia, but there was enough in Barcelona's performance to suggest they will be hunting their old rivals down soon enough.
Fixtures of the Day
African Cup of Nations
Senegal vs Guinea 2022/1/14 UTC 13:00

Malawi vs Zimbabwe 2022/1/14 UTC 16:00
Morocco vs Comoros 2022/1/14 UTC 16:00
Gabon vs Ghana 2022/1/14 UTC 20:00
EPL
Brighton vs Crystal Palace 2022/1/14 UTC 21:00
Bundesliga
Dortmund vs Freiburg 2022/1/14 UTC 20:30
VIDEO OF THE DAY
Watch: Gambian dressing room celebrates after scoring their first ever goal in AFCON