Hello AFers, Welcome to our column 'Numbers Battle'. We select the elite players based on each shirt number for AFers to decide the best.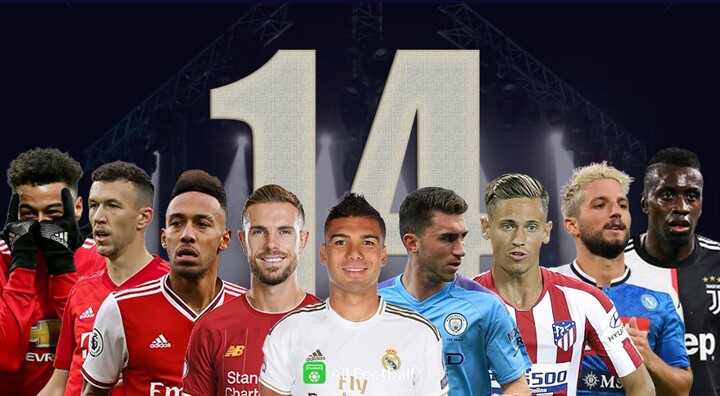 You are welcomed to back up your best candidate in the comment section.
The candidates for best No.14:
- Lingard (Man Utd)
- Perisic (Bayern Munich)
- Aubameyang (Arsenal)
- Henderson (Liverpool)
- Casemiro (Real Madrid)
- Laporte (Man City)
- Marcos Llorente (Atletico Madrid)
- Mertens (Napoli)
- Matuidi (Juventus)
And tomorrow we'll walk into Episode 24: Best No.15.