The Dutch winger has been linked with moves to a host of clubs but claims recent injuries could force him to hang up his boots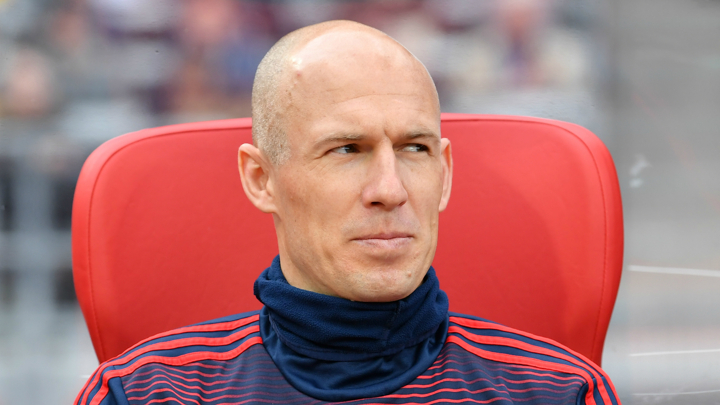 Persistent fitness issues have hampered Robben's final season in Bavaria, though he has still been linked with transfers to the likes of Inter and former clubs PSV and Groningen.
The former Champions League winner revealed in January that several clubs had made contact, but all options remain on the table.
"I'm late in making a decision, but that has to do with my injury. I wanted to get back on the pitch and then think about my future," Robben told a news conference on Tuesday.
"I hope to make a decision within one or two weeks, but I can't promise anything.
"It's not an easy choice to make. The whole package has to be right, not just in a footballing sense but also for my family.
"The easiest thing to do would be to stop. That is also an option for me, but I'm not sure whether I will do that."
Robben recently returned from a calf injury to make his 700th professional appearance and will bow out from Bayern with an eighth Bundesliga title if the leaders avoid defeat at home to Eintracht Frankfurt on the final day of the season.