The PR people at Borussia Dortmund are currently to be found banging their heads against their desks in frustration at Jadon Sancho.
A few days ago, the 19-year-old England international committed the cardinal social media sin for a Bundesliga player when he shared a smoothly produced video of a recent trip to Dubai on Instagram.
The quickfire series of clips amounts to a 'What I Did On My Holiday' essay for the TikTok generation. Sancho can be seen jumping off a yacht, feeding giraffes in a zoo and riding a dune buggy. Unfortunately, the video also ends with a shot of him applying salt to a £268 gold-plated steak.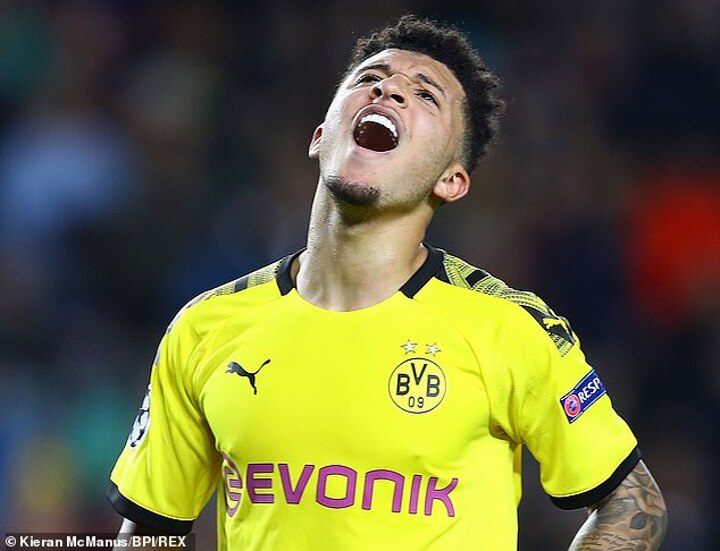 Yet the video also served to highlight a bitter but inevitable truth for Dortmund.
Sancho is no longer the wide-eyed young learner who idolised Aubameyang a few years ago. He is now an established star, brimming with self-confidence and eyeing a move back to England.
As the January transfer window rumbles on, speculation over Sancho's future has once again gone into overdrive.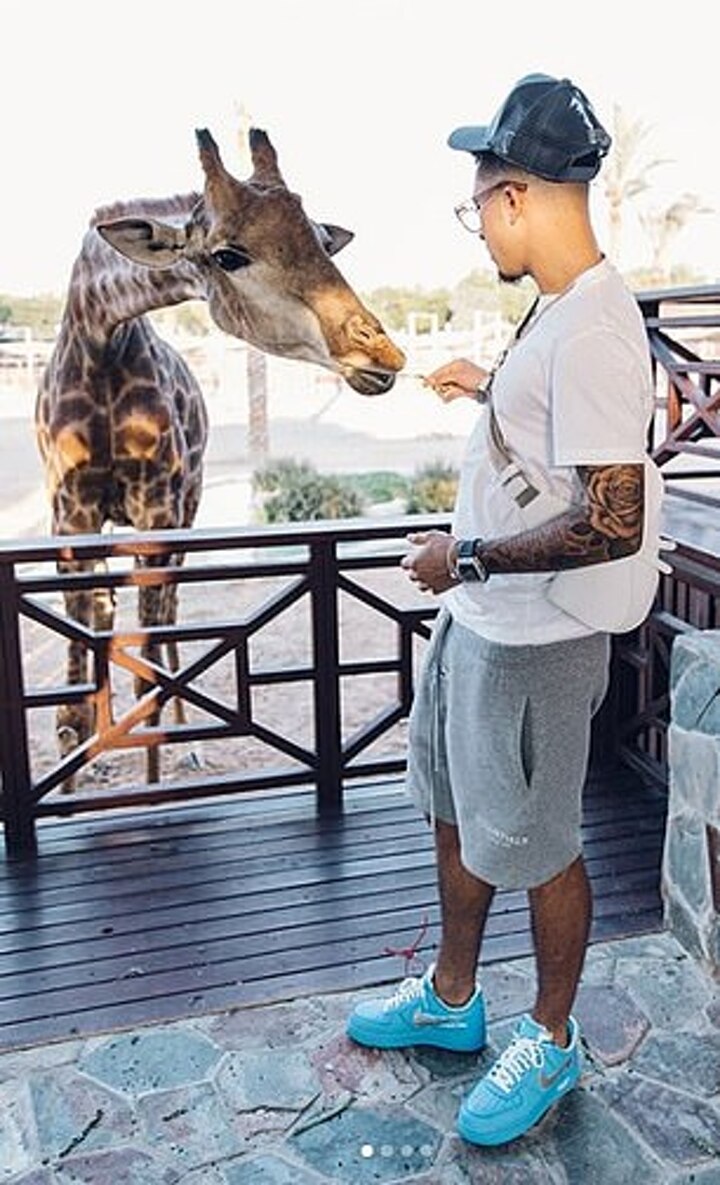 He has been repeatedly linked with moves to Manchester United, Liverpool and former club Manchester City, while Chelsea are said to be preparing a record-breaking £120m bid.
The signing of Erling Braut Haaland has further excited the rumour millers. With the Norwegian's arrival, there is a new wonderkid on the block to challenge Sancho's status, if not his place in the team.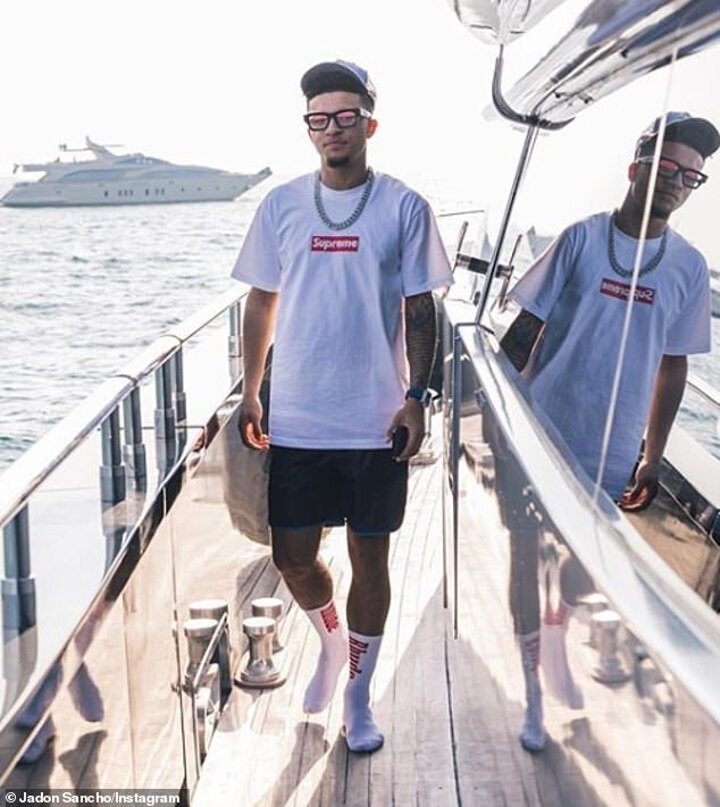 And then there is the discipline question. The Instagram video is just the latest in a string of minor indiscretions from Sancho this season.
His current contract, signed only last summer, keeps him at the club until 2022 and, in keeping with club policy on such matters, contains no release clause. Dortmund intend to make a significant profit on Sancho, and Chelsea's £120m may only be the starting point of a bidding war.
They are also in no rush to sell him. Dortmund are currently one of four or five teams with a realistic chance of winning the Bundesliga title this season. They are counting on a now deadly front three of Sancho, Haaland and Reus to help them do so.
That could, and probably will, change in the summer. Already there are rumours that Werder Bremen's Milot Rashica is being lined up as a replacement. By the time next season rolls around, Sancho may well be back in the Premier League.
But until then, the transfer rumours are to be taken in the same way as that infamous gold steak. With a pinch of salt.