Raheem Sterling was delighted to come good on Jadon Sancho's late-night requests as he helped the teenager to his first England goals.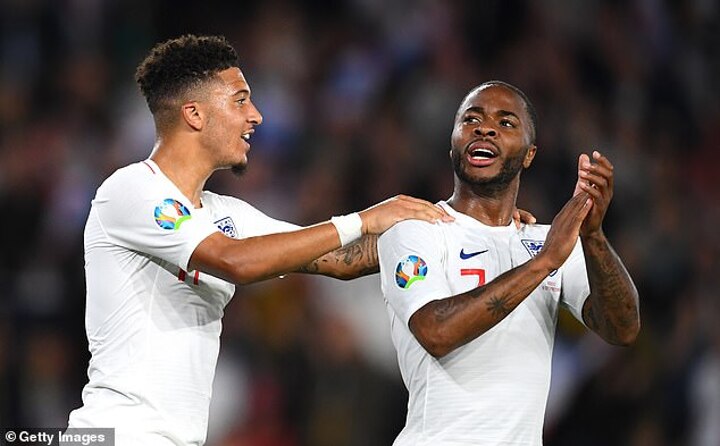 The Borussia Dortmund winger has Sterling, who also found the net, to thank for opening his international account as he laid them both on a plate, just as Sancho had asked almost 24 hours earlier.
'He was in my room at 10.30 last night begging for me to square one for him' so I was really happy to see him score his first one,' Sterling said.
'He is a good kid, even when I was at that age I wasn't doing some of the things he is doing, he is professional, he does all of his treatment, he is in the ice bath.
'I see that he really wants to do well and he has got the ability as well, he is not just relying on his ability. He is putting in hard work in the training sessions.'