Josh Sargent could make his long-awaited Bundesliga debut on Matchday 14, after Werder Bremen coach Florian Kohfeldt confirmed the USA international striker will be in the senior squad for the first time for Friday's game against Fortuna Düsseldorf.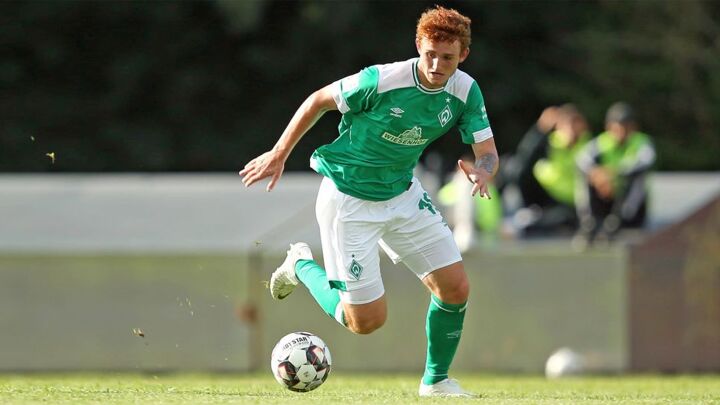 Sargent's call-up comes on the back of some eye-catching performances for the Bremen U23s, with the 18-year-old plundering seven goals and registering two assists in 12 Regionalliga outings so far this season.
"He'll definitely be in the squad," Kohfeldt told media at his pre-match press conference on Thursday. "He's earned it with his performances in training in recent weeks."
Sargent: 'I'll be ready'
Although Kohfeldt didn't confirm whether or not Sargent can expect to play, the Werder boss does have concerns over the fitness of forwards Claudio Pizarro and Yuya Osako, both of whom came down with infections earlier in the week.
Sargent wouldn't be going in eyes closed, in any case. He has already made five senior international appearances for the USA since turning pro with Bremen in February, scoring goals in friendlies against Bolivia and Peru.
"When the coach says my time has come, I'll be ready," the Missouri native said recently. "I'm doing everything I can to show that I'm ready to play for the first team."
First Pulisic, then McKennie... now Sargent?
Should he feature this weekend, Sargent will become the 52nd American to play in the Bundesliga, and the eighth this season after: Christian Pulisic (Borussia Dortmund), Weston McKennie (Schalke), John Brooks (Wolfsburg), Alfredo Morales (Düsseldorf), Bobby Wood (Hannover) and Fabian Johnson (Borussia Mönchengladbach) and Haji Wright (Schalke).
Fellow USA international Tyler Adams, meanwhile, will join RB Leipzig in January 2019.