Barcelona were victorious in their final pre-season friendly, beating Elche 1-0 to win the Joan Gamper Trophy.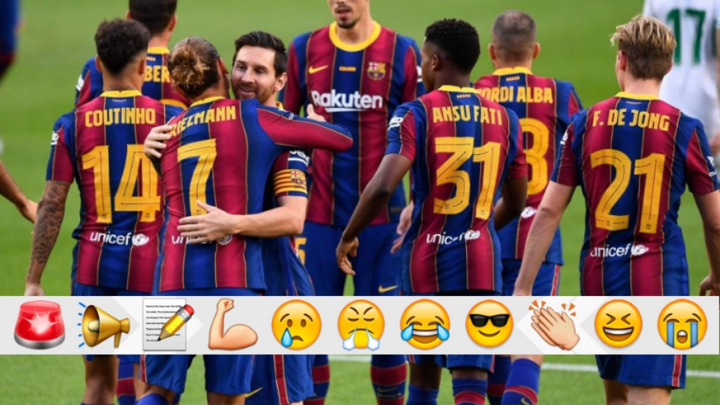 Antoine Griezmann netted the only goal of the game at the Camp Nou, with Ronald Koeman's side now turning their attention to Villarreal next weekend.

Antoine Griezmann, Philippe Coutinho, Ansu Fati, Lionel Messi... Four natural talents in front of goal, but only one scored against Elche - and that came in the second minute.
Luis Suarez would love to stay at Barcelona so, having seen how the team lacks goals without him... doesn't anyone miss him?
Lautaro Martinez and Memphis Depay have been mentioned as possible replacements, but Barcelona already have the best striker for the job under their noses.

Koeman seems to have gotten his message across to his players during pre-season.
What's clear from Barcelona's three friendlies this month is that pressing from the front will be non-negotiable.
Ansu Fati, Griezmann, Coutinho, Ousmane Dembele and Francisco Trincao have all cottoned on to the fact that, if they don't press, they don't play.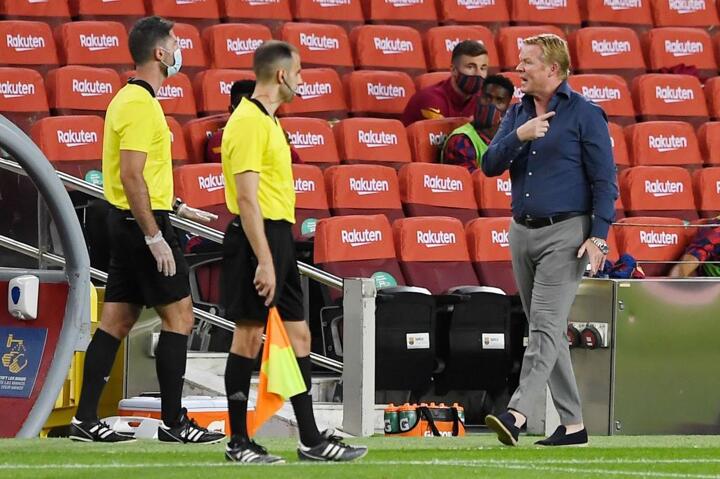 Two generations were on show at the Camp Nou on Saturday as 17-year-old Ansu Fati went up against 40-year-old Elche striker Nino.
With the Barcelona starlet's game more about flair and Nino's more down to hard work, the pair represent two ways of seeing football.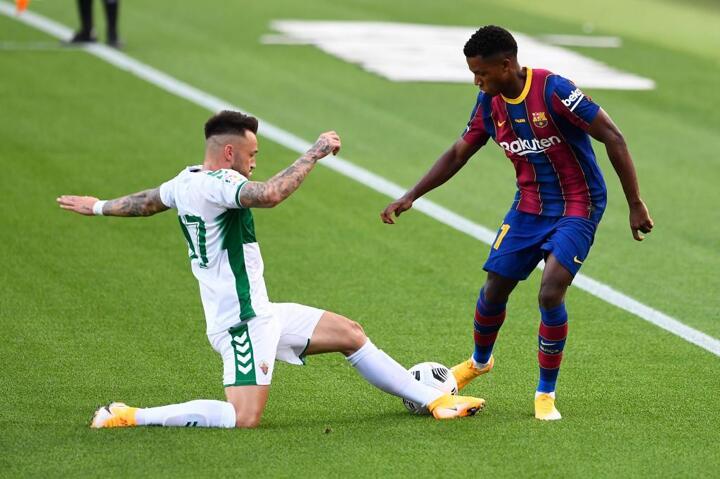 Whether he's more focused or has fewer worries on his mind, Messi looks fresher and sharper ahead of the start of this new season.
He has talented team-mates in the likes of Ansu Fati, Griezmann and Coutinho, plus the more seasoned link up with Jordi Alba down the left.