Ronald Koeman was an icon at Barcelona and a world figure during his playing career, as a coach he has the Dutch genes which brings a style that works so well at the Camp Nou. Many people have learned from this style and applied it to their own teams, as is the case with myself. In his hands is the recovery of the team after a team without winning a title, as well as having to live through two coaching changes. Their elimination from the Champions League is still fresh too. For all of this, I believe that it will be necessary to see several points of interest under his command, while many changes are taking place around him both at a sporting and institutional level.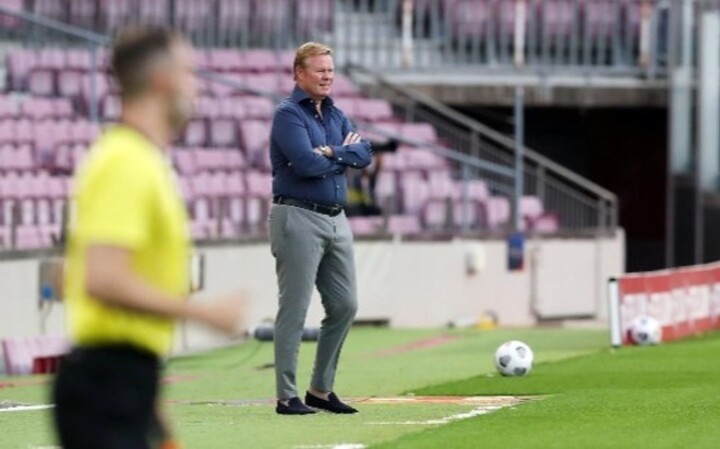 To begin with, it is necessary to rebuild the spirit of the team following the painful defeat against Bayern Munich, as well as everything that happened in the final stretch of last season. It is the basis to start building the new project.
Another point of interest will be in the system that Koeman will use, apparently a 4-2-3-1 with a double-pivot, as well as seeing how new players like Miralem Pjanic adapt to such a particular style of play. In that sense, I think we shouldn't rule out Sergio Busquets, who in my opinion is fundamental at Barcelona and still has a lot to prove, since we are talking about a world class ball-playing midfield.
In attack, the evolution of Antoine Griezmann intrigues me following the departure of Luis Suarez, since more of him was expected in his first season and hopefully he can show his incredible quality in his second season.
Along with everything else, there is also Lionel Messi wearing the Barcelona shirt for the new season. This is excellent for the fans and for LaLiga, enjoying one more season of him is incredibly positive. After the departure of Neymar and Cristiano Ronaldo, the continuity of the best player in the world is a good thing for the competition. At a team level, it's more important to rebuild the harmony at the club and Barcelona are in need of good results. The happiness of the club passes through results.
Together with Real Madrid - the defending champions - and Atletico Madrid, Barcelona are one of the three big favourites for the title. They are the most talked about team in the league after winning it several times in recent years. Of course, there are other teams that are doing things very well and fighting for the top places, such as Sevilla, Villarreal, Granada or Real Sociedad to give a few examples. They all make LaLiga a tournament of great international relevance. Let's enjoy the show.