Piers Morgan, a famous British broadcaster & journalist, published an interview with Cristiano Ronaldo, which was like the pin being pulled on a grenade.
Ronaldo spoke of betrayal and disrespect, taking swipes at Manchester United's head coach Erik ten Hag and the club's hierarchy in a video already watched 11 million times. The uproar became a major turning point in Ronaldo's career.
Now, we look back at Piers Morgan's tweets about Messi vs Ronaldo - it seems that Mr Morgan is a staunch Ronaldo supporter.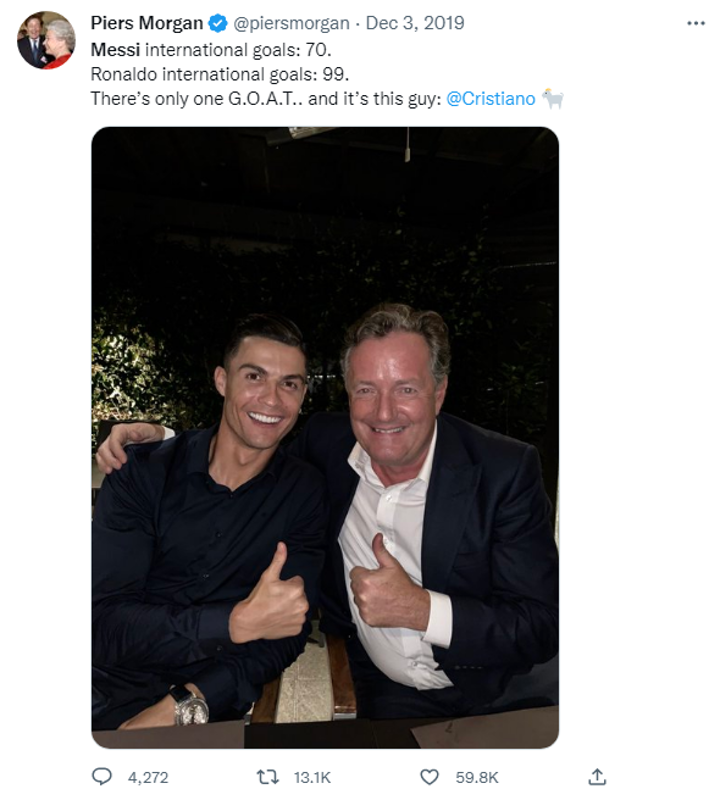 He claimed several times that Ronaldo was the only GOAT.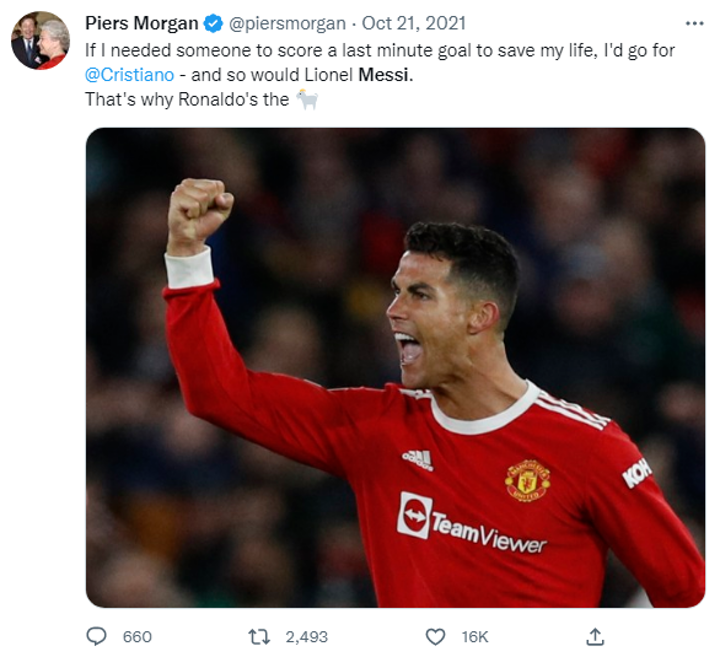 At the same time, his attitude towards Messi was clear.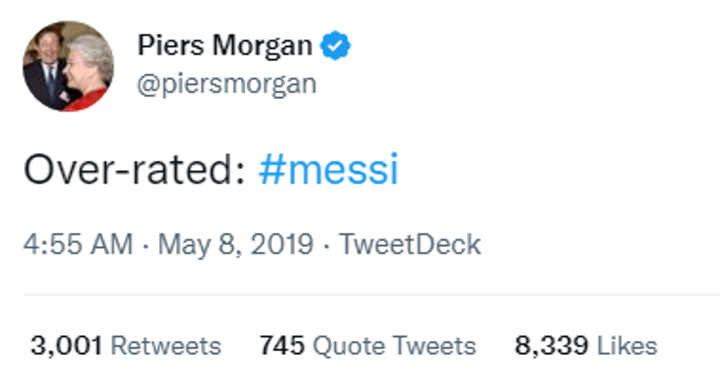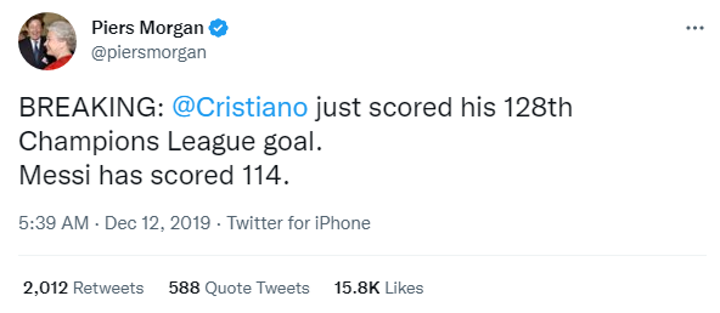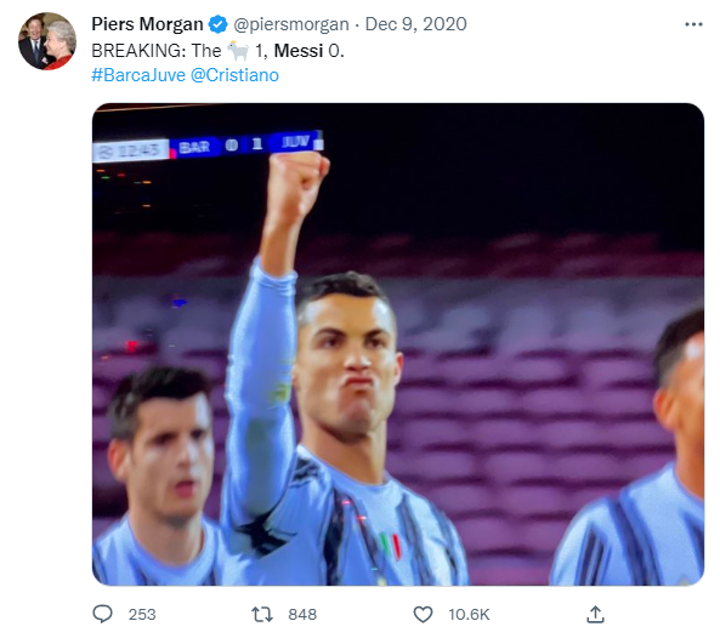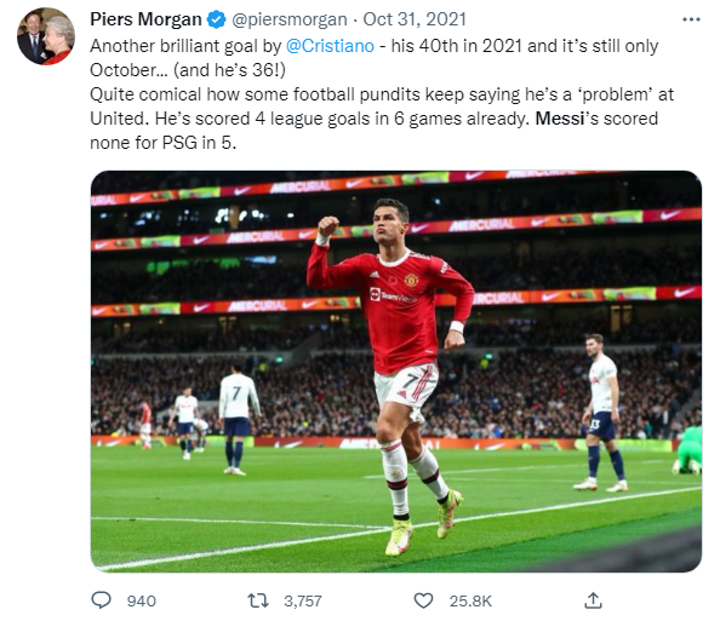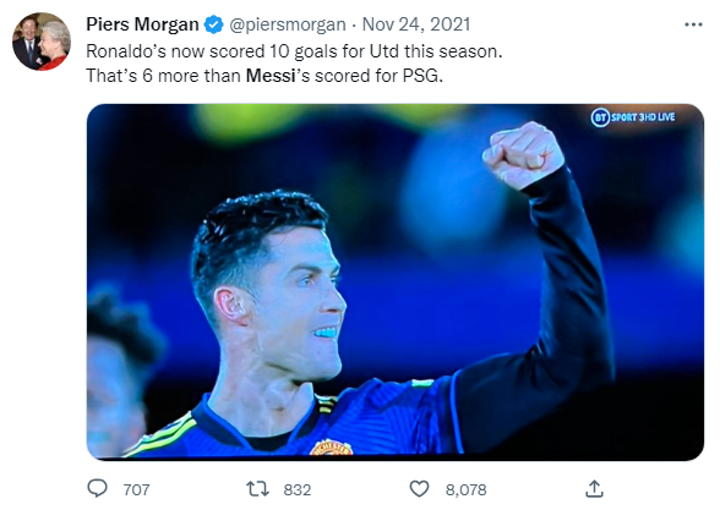 Piers Morgan has long followed Cristiano Ronaldo's performances and has tweeted celebrations at each of his goal-scoring milestones.
Except that he didn't see it quite the same way in 2012, 10 years ago, as he does today. Time flies.

Morgan is a fan of Premier League football club Arsenal. His comments & reports about Arsenal have also caused some controversy.
He was an outspoken critic of former Arsenal manager Arsène Wenger and called for his sacking on many occasions. Speaking in defence of Wenger in 2015, former Arsenal goalkeeper Bob Wilson labelled Morgan an "incredibly pompous individual".
When Arsenal midfielder Aaron Ramsey met Morgan on 26 April 2015, Ramsey refused to shake his hand due to the criticism he received from Morgan during the 2012–13 season. Morgan has responded by calling Ramsey 'whatshisname'.
As a influencer under the spotlight and a Ronaldo supporter, his reports about Ronaldo have put the 37-year-old star under enormous public pressure. No one knows Ronaldo's professional future now.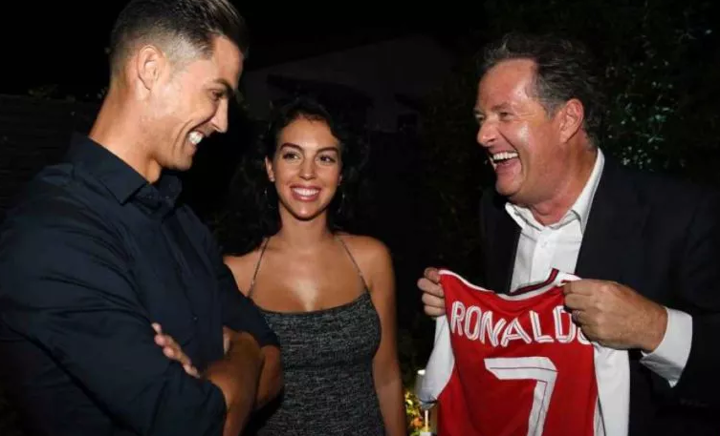 Piers Morgan and Ronaldo maintain a good relationship and this time Ronaldo confessed many, many truths to Morgan for the latter to publish.
It seems that Morgan also wants to help the player he supports to do better in his career.