Luis Suarez's lengthy knee injury changes everything for Barcelona.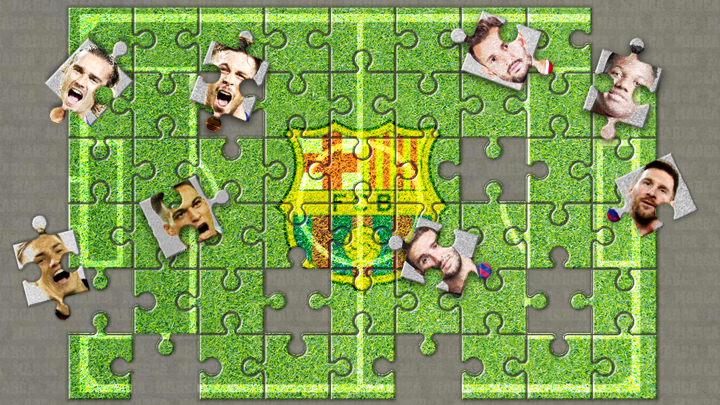 The Uruguayan striker will be out of action for four months, which means the Catalan club may have to look at bringing in another forward.
There are currently six forwards in the first team squad: Suarez, Lionel Messi, Antoine Griezmann, Ousmane Dembele, Ansu Fati and Carles Perez.
But what are Barcelona's options going forward?
Change of system
Ernesto Valverde could end up switching to a 4-4-2 formation, with Messi and Griezmann as the two strikers.
However, that changes the dynamic of the midfield and that could help or hinder the team depending on how it shapes up.
Messi as a false No.9
Pep Guardiola was a fan of playing Messi up top on his own in a deeper, freer role.
That system came to an end when Luis Enrique came in and signed Suarez to play up front.
Putting Messi in the centre would mean Griezmann, Dembele, Ansu Fati and Perez could occupy the wide places.
Griezmann down the middle
Another option would be to shift Griezmann into a more central role, leaving Messi to his normal position.
The Frenchman is used to playing down the middle from his time at Atletico Madrid and Dembele, Ansu Fati and Perez could come in on the left wing.
Promoting a youth striker
If the club decided this was the best option, all roads point to Abel Ruiz getting the call up from Barcelona B.
However, the youngster is currently considering his future due to the lack of opportunities in the first team, leaving this option very unlikely.
Signing a No.9
This seems like the most likely outcome.
If Barcelona thought they needed to sign Kevin-Prince Boateng last January to back up Suarez, then they'll surely be more than inclined to do the same this year, especially given that Suarez is out injured.
The name being mentioned is Inter's Lautaro Martinez, but a move for him looks improbable at the moment.
Barcelona will likely plump for a more experienced striker who is ready to play for a few months.