Real Madrid are the only team to have won all four of their games post-lockdown, while Barcelona have dropped two points at Sevilla. The Blaugrana have entered a downward spiral of bad play, footballing doubts and foggy complaints over refereeing conspiracies that aren't more than a sign of weakness, a signal of nervousness and a smokescreen to try to cover up that turgid football with which they're getting through their games with.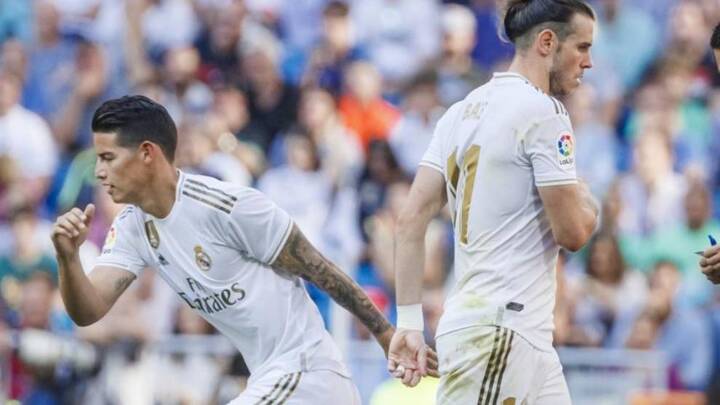 In front, Real Madrid are on a firmer track, helped by a very solid defence and an attacking threat that allows them to dispatch games that they're not currently able to dominate with the ball in the opposition third, especially with a static attack against sturdy defences. Zinedine Zidane's side are more convincing in both boxes and have an advantage that, with the passing of this marathon of matches, could end up being decisive: the squad depth that Barcelona don't have. Or if Barcelona do have it, Quique Setien is reluctant to make the most of it, namely with Ansu Fati and Riqui Puig.
Against Real Mallorca, the team who have conceded the most goals in the league, Zidane showed off his attacking arsenal and gave minutes to Karim Benzema, Vinicius Junior, Eden Hazard, Gareth Bale, Marco Asensio, Brahim Diaz and Mariano Diaz. And there's still more where that came from. Such abundance of attacking resources is one of the main aspects that Los Blancos are counting on in the title race. Zidane isn't afraid to rotate and administer his players with criteria that is undecipherable to mere mortals. In his 203 games in charge, the Real Madrid boss has used 179 different starting line-ups - that's 11 different line-ups for every 12 games.
However, in an element of paradox, such beneficious squad depth throws up a major obstacle when it comes to approaching the transfer market this summer. Once they realised that no player wants to leave Real Madrid whether they play a lot, a little or not at all, and now given that transfer fees and wages are going to drop, they've been anticipating a summer of no new signings in the offices at Valdebebas. The reality is that, although they'd like to, they can't sign anyone because they don't have the room. In fact, they have the added problem of welcoming 12 youngsters back from loans, with some clearly progressing and deserving of a place in the first team, but it will be difficult to keep them around if no one leaves. This goes for the likes of Martin Odegaard, Achraf Hakimi, Takefusa Kubo, Dani Ceballos, Sergio Reguilon, Andriy Lunin, Borja Mayoral, Alvaro Odriozola and Jesus Vallejo. Real Madrid have a very expensive but large squad of 37 players. That's why no one will arrive until a few have left, but those that should leave act as if it's not their thing and cling on to a signed contract instead of addressing their stagnant career. It's the same every year, but it's worse this time around.