The Argentine No.10 has had a big fall from grace over the last year with Juventus desperate to offload the popular attacker this summer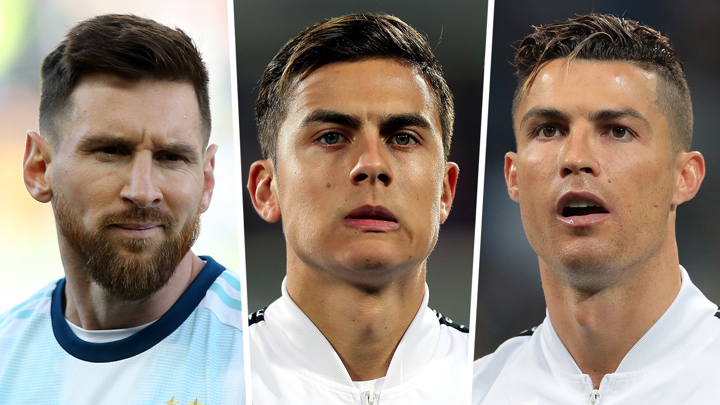 Dybala often has this effect on fans. They appreciate not only his silky skills but also the passion he shows for the shirt.
It's why Juventus supporters have been left both bemused and enraged by the club's decision to put Dybala up for sale.
Within hours of the confirmation that Juventus had agreed to a swap deal with Manchester United involving the Argentine and Romelu Lukaku, '#Dybalanonsitocca' ('Don't touch Dybala') was trending on Twitter in Italy.
Such a backlash may seem surprising given Dybala is coming off the worst season of his Juventus career, one in which he netted just five times in Serie A.
However, the Biaconceri faithful considered the 25-year-old their next great No.10. Until recently, Juventus did too.
Just over two years ago, Dybala scored twice in a 3-0 victory over Barcelona in the quarter-finals of the Champions League.
That night in Turin, the crowd had unveiled a mosaic that read 'It's time!' and it felt like the Cordoba native had taken that message to heart.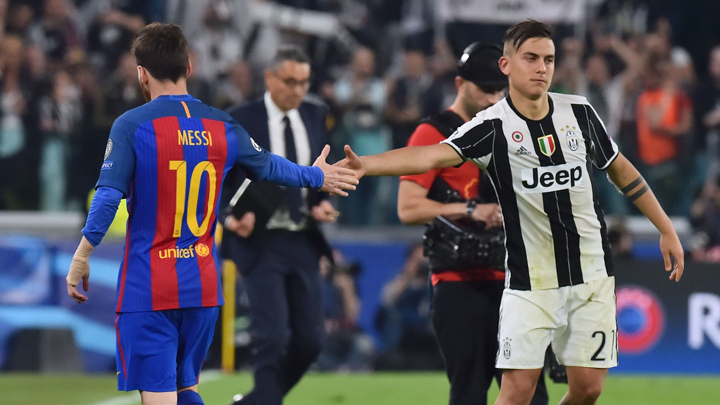 The player so long compared to Lionel Messi used his compatriot's visit to announce himself as a world-class talent in his own right.
Nobody was claiming afterward that Dybala could reach the Barcelona attacker's level but, in the immediate aftermath of a dynamic and decisive display, it truly seemed like he could be the next best thing.
Just two days later, the Old Lady handed Dybala a bumper new contract extension until 2022, in order to fend off interest from not only Barca but also Real Madrid.
In August of that year, they handed him the prestigious No.10 jersey. Dybala made all of the right noises, describing it as the realization of "a childhood dream". He meant it, though; they weren't empty words.
'La Joya' had become Juve's most valuable player. That changed, though, the moment Cristiano Ronaldo rocked up in Vinovo.
Dybala was enthused by the Portuguese's arrival, as were the fans. They looked like a match made in heaven and, just like any glamorous celebrity couple, a collective nickname was promptly bestowed upon them, 'Dybaldo'.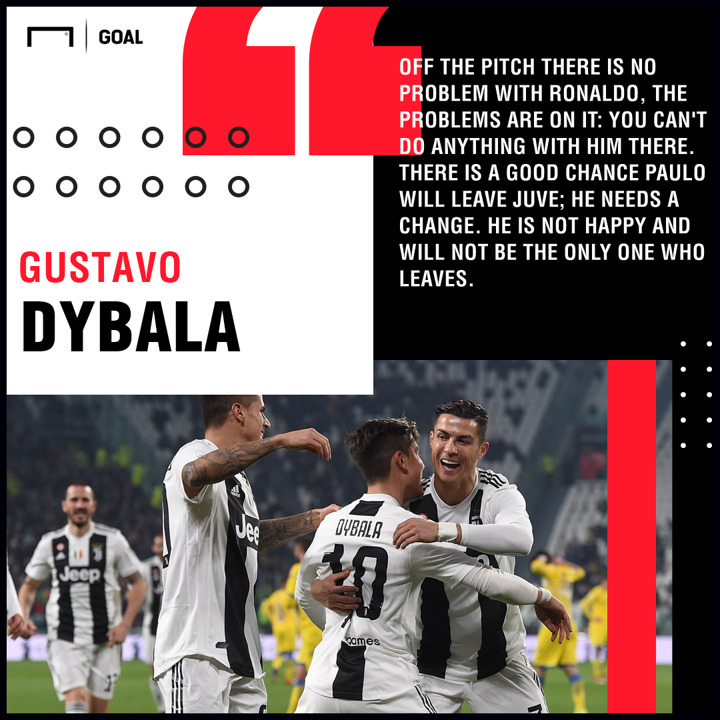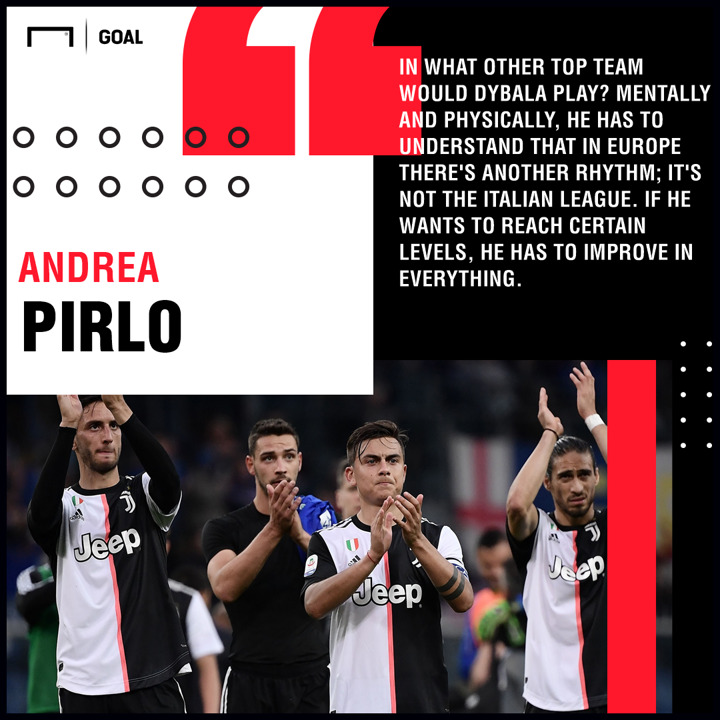 As iconic midfielder and former team-mate Andrea Pirlo harshly – but fairly – asked at the tail end of last season, "In what another top team would Dybala play? If he goes to another team, he has to deserve his place.
"I'd keep him because he's a great player. It's not as if he's gone from a great player to a bad player from one season to the next.
"But he's suffering because of the change of formation and the arrival of Ronaldo.
"Mentally and physically, he has to understand that in Europe there's another rhythm; it's not the Italian league.
"If he wants to reach certain levels, he has to improve in everything."