The coronavirus pandemic has divided Europe on sporting grounds.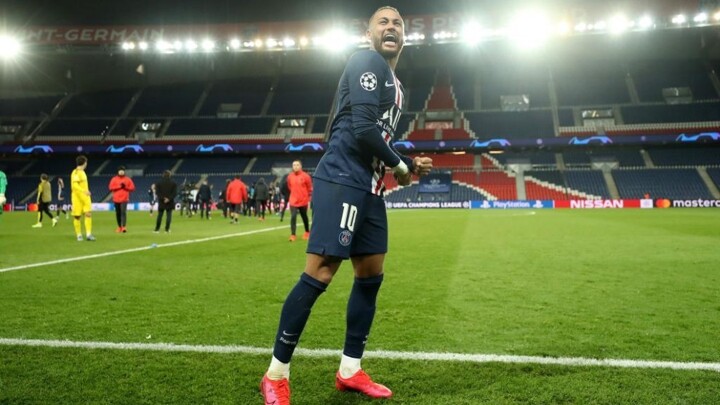 The likes of France, Belgium and the Netherlands have decided to end their football seasons prematurely, whereas others such as Germany, England, Italy and Spain are pressing ahead with plans to resume play.
But just what ramifications could be brought on by the decisions to end a football season early?
France
According to a report by Le Parisien, French professional sports teams will suffer losses of 1.4 billion euros in total due to the coronavirus pandemic, and are likely to need significant government bailouts to survive.
The decision to end the Ligue 1 season early has been controversial, and sides in the upper and lower echelons of the table are considering taking legal action against the move.
TV revenues will also be hit of between 300 and 900 billion euros which could prove a hammer blow to the likes of PSG, whose revenue largely comes from viewers tuning in to their matches from abroad.
Italy
Serie A's officials have yet to decide whether to resume play, and the Italian government remains sceptical of plans to restart.
A reported 300 million euros will be lost in television rights, 250 million euros in sponsorship contracts and 150 million euros in lost ticket sales.
Belgium
The Pro League decided to end the championship after 29 games, but it is yet to be decided whether it will be rendered null and void.
Clubs have already collected all their television rights, but paying player wages could turn out to be problematic for the smaller sides in the division.
The Netherlands
The Eredivisie was the first major league in Europe to end their season, doing so without awarding the title, or enforcing relegations.
Similarly to Belgium, all television rights money has been collected, and the country's football association has backed proposals for the redistribution of wealth from larger clubs to help struggling minnows throughout the continent.
Christophe Lepetit from the Center for Studies in Sports Law and Economics (CDES) at the University of Limoges in France, chimed in on the situation.
"French football players had prepared to return. The ideal scenario was to resume in the first week of July. But there has been a political decision by the state. If it has been hasty, it is difficult to say," he said.
"There is a health issue that is uncertain and perhaps the decision was made because of that. Perhaps if we had waited a little to see how everything evolved it would have been better, but we still came to the same conclusion," he told MARCA.
"There are social charges from which the clubs have been exempt and are still negotiating with the government. Season ticket holders and sponsors will not be reimbursed, but mechanisms are being sought to compensate for the next season, as has been done with tourism.
"Player salaries are one of the biggest burdens for clubs. The measures have already been activated. Partial activity allows compensation from the state.
"It is not much for professional salaries and it will be difficult for clubs to cover their salary expenses with these losses," Lepetit added.
"It is logical that clubs seek a return at all costs and it seems legitimate to me. The best thing is to go and try to play out the season to the end, but you have to be vigilant about the measures in case it gets complicated and that there are mechanisms to stop if there are infections," he concluded.