Revelations about the salaries at Chelsea show just how costly Kai Havertz is proving to be at Stamford Bridge.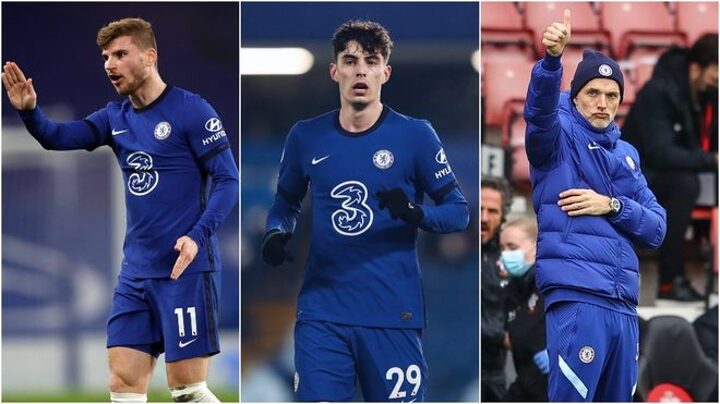 The Germany international arrived with great expectations last summer after making the switch from Bayer Leverkusen for a fee worth 71 million euros, which could rise to 80 million euros, but his season isn't going as hoped.
Further to the high outlay on the transfer fee, Chelsea are paying the struggling 21-year-old more than any other player at the club.
Havertz, who has scored just once since joining from Leverkusen, earns a whopping 310,000 pounds per week, which totals 16.2 million pounds per season, according to the Sun.
The second-top earner is his compatriot and fellow struggling new arrival Timo Werner on 14 million per year (270,000 pounds per week).
Neither Havertz nor Werner have hit the heights that were expected, which makes their lofty wages seem even pricier for the London club.
Other notable earners include Ben Chilwell (190,000 pounds per week), Christian Pulisic (158,000 pounds), Kepa Arrizabalaga (150,000 pounds) and Cesar Azpilicueta (145,000 pounds).
Comparing wage to contribution, you could say that Mason Mount and Edouard Mendy are offering the best value to Roman Abramovich due to their impressive performances and relatively modest wages - compared to their teammates - of 88,000 and 72,000 pounds respectively.