David Beckham returned to Singapore for a promotional tour and spoke to a group of fans and media on Friday.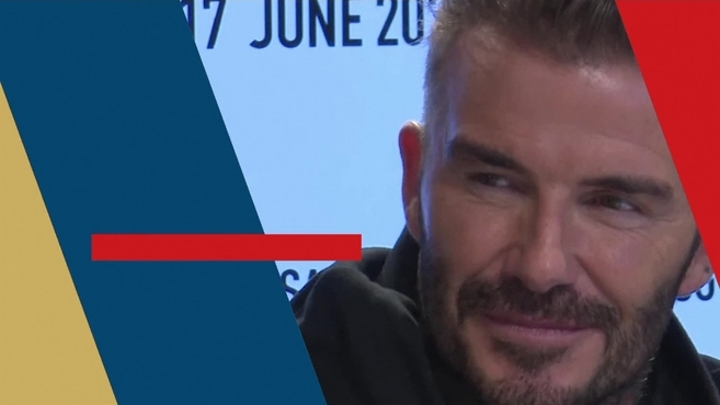 Beckham took a trip down the memory lane where he recollected his best and worst days of his career and picked out his former Manchester United manager Sir Alex Ferguson for looking after him on and off the court.
Beckham also had tips for young footballers, urging them to enjoy the moment before it flies by.
"One of the most important people to me at that moment in time was Sir Alex Ferguson and the Manchester United fans. If it wasn't for the Manchester United fans at that moment in time, it would have been very difficult for me to get over that, that moment, because it was a difficult time for me and my career on and off the field because, you know, whatever went on on the field was difficult off the field as well. But, you know, the only thing that I knew to do for me personally was to put my head down and to work harder and not try to prove myself to people, but try to prove to myself I could still play at the highest level, continue at the highest level, be a Manchester United player, because every single game of that season was difficult...whoever I was playing away from home or at Old Trafford. But the moment I walked over to the corner flag and the whole stands just rose and clapped me and cheered me and sung my name. And those were the Manchester United fans. And that was the most important thing for me."
"I think it has to be the goal against Greece (to qualify for the 2002 World Cup). I think that was... that was possibly the moment for me where most of the nation forgave me for what I did four years before. And I think that was probably the moment. Yeah, England fans, whoever it was West Ham, Tottenham, Chelsea, Arsenal, Liverpool fans finally went okay, you know, and it was a special moment, you know, to play in a game that was so important for our country. Being England captain at Old Trafford in a game that was so big for me, it has to be. It has to be that."