Pep Guardiola refuses to accept that Manchester City have missed Vincent Kompany ths season.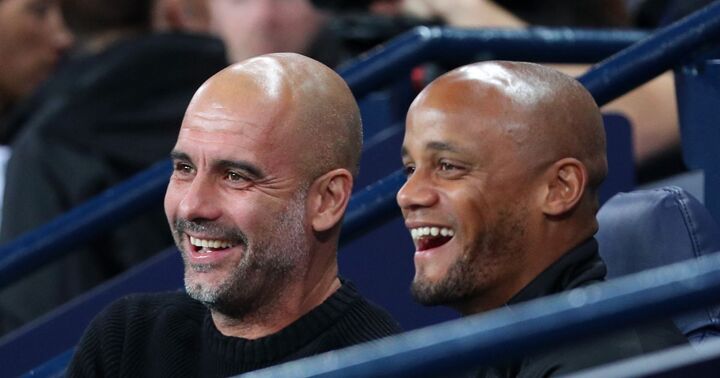 Fernandinho has been City's best central defender, with John Stones suffering from injury and inconsistent form, and Nicolas Otamendi proving prone to individual mistakes.
But when asked if City were missing Kompany, who turned down the chance to stay in order to become player-coach at Anderlecht, Guardiola refused to be drawn.
"Vincent decided to go to Belgium. We have another alternative - other players and I'm thinking of them," he said.
And when asked whether the veteran captain's influence was being missed around the squad, he said: "No. This group is extraordinary, the group is incredible.
"They take care of themselves perfectly and are an incredible unit. Of course Vincent is/was an important player and person for this club but he decided to go to Belgium and we have other incredible players to do the job they have to do."
Guardiola said that, once Harry Maguire proved impossible, there was no other option – and that, and Kompany's decision to go, meant Nicolas Otamendi changed his mind about leaving.
"We could not sign a centre-back. You know the history we could not sign it," he said.
"Nico continued and we decided to adapt Fernandinho in this position and that's all. Sometimes the club wants to try to do their best but we cannot.
"We have to adapt and adjust with the players that we have and next season we will see."