Liverpool have vowed to ban the supporter who threw a smoke bomb into the Chelsea end at Anfield on Sunday.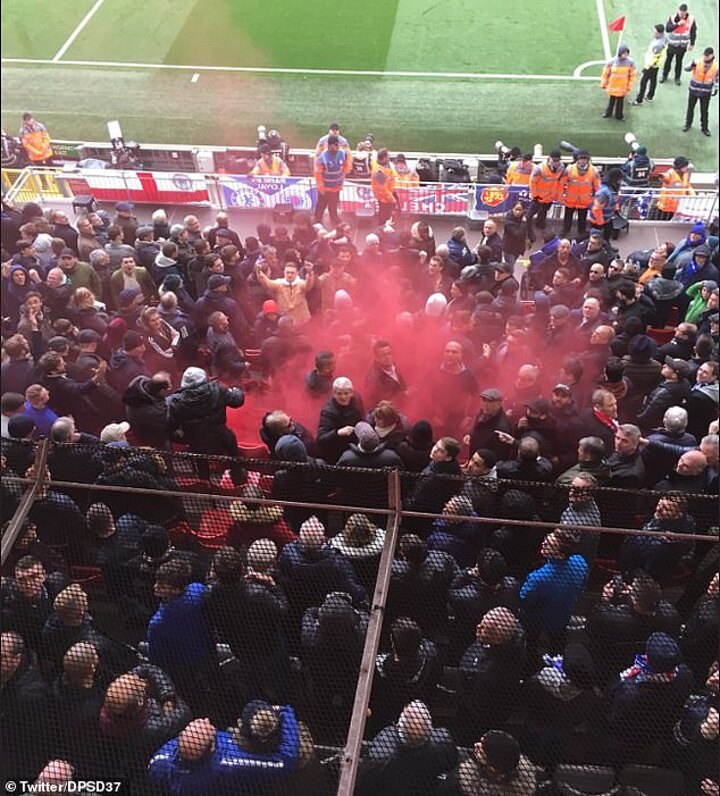 Jurgen Klopp's secured a vital 2-0 win over the Blues but the win was marred by the incident which left a nine-year-old Chelsea supporter with special needs needing first aid treatment.
A comment from Liverpool on Tuesday morning read: 'Liverpool Football Club would like to thank the players, staff, officials and supporters of Chelsea for their compassionate marking of the Hillsborough Anniversary during our fixture at the weekend.
'As ever, the overwhelming majority of those present at Anfield ensured the occasion was a fitting tribute.
'Regrettably however, a smoke device was thrown into the away section during the second half and we are actively working with Merseyside Police to investigate the matter.
'Any person found to have committed this offence will be banned from our ground.'