Ahead of Tuesday night's Champions League semi-final second leg against Paris Saint-Germain, the advantage is very much with home side Manchester City.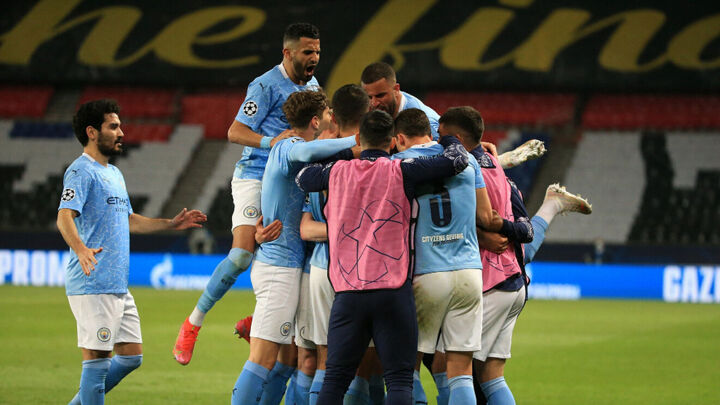 Pep Guardiola's team have the 2-1 lead they secured in Paris, meaning they not only begin the game in Manchester a goal ahead but they know that they have two away goals in the bank.
PSG, therefore, start the match in the knowledge that they need to score at least twice, no matter what.
Another potentially key factor in the outcome on Tuesday is the respective states of play in the teams' domestic leagues.
With a healthy lead in the Premier League and the title all but wrapped up, Manchester City were able to rotate their squad at the weekend and, crucially, do not have the added mental strain of domestic issues weighing on their mind, having also been knocked out of the FA Cup already.
PSG are fighting on three fronts
Conversely, PSG are in the midst of an intense fight at the top of Ligue 1, one point behind leaders Lille and with Monaco and Lyon not too far behind them either.
In addition, the Parisians still have the final of the Coupe de France to look forward to, stretching their physical and mental resources on three fronts, while the Citizens can afford to place their focus almost entirely on the Champions League.
In a further blow for the French club, Idrissa Gueye is suspended for the second leg after being sent off in the first match between the sides, while Kylian Mbappe is nursing a calf injury and may not be fully fit if indeed he is available at all.
Despite the advantages they have, however, Manchester City will be well aware that the tie is far from over, having such a slender lead over one of Europe's top sides.
Mental strength and focus will be key for Guardiola's men as they seek to finish the job and finally reach the Champions League final after over a decade of big spending, with winning Europe's premier club competition as their primary long-term goal.
It would be the club's first European final since 1970, when they won the Cup Winners' Cup, and if they can go all the way it would announce their presence as true members of Europe's current elite after years of underwhelming on the biggest stage.
Things seem to be going City's way this season, though, and another top performance on Tuesday would allow fans to start to dream.
They have put themselves in a great position and everything seems lined up for this year to be their year. Now it is up to the players to go and perform.