As far as Sergio Busquets is concerned, there was no controversy over Barcelona's second goal against Leganes, scored by Luis Suarez.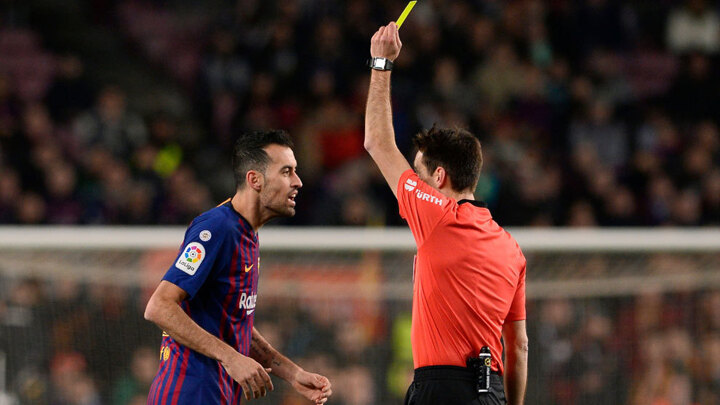 The Uruguayan beat Ivan Cuellar to the ball to prod it home after a Lionel Messi strike was saved, however the visiting side felt that he fouled the goalkeeper in getting to the ball.
Busquets was happy with both the validity of the goal and the performance of the Blaugrana in picking up another three points to move clear at the top of LaLiga Santander.
"We played a good game, although in the first half we were just missing the final, but we restricted them to very little in attack," Busquets said.
"In the second half, we started well but then they got an unexpected prize with their goal, then Leo stepped up and we know what he can do.
"For Luis' goal, he got there before the goalkeeper to shoot and with that movement, it is impossible for his leg to disappear."
The midfielder also had praise for Ousmane Dembele, who was arguably the team's best player before having to be substituted due to an injury.
"Lately he has been playing at a very good level after the controversy [with Dembele regularly being late to training and not looking after himself off the pitch]," he added.
"He gives us a lot of edge, speed and goalscoring ability.
"Hopefully his injury is nothing too serious.
"It was very unlucky."