Cicinho is known for being an outspoken person, especially on his time at Real Madrid.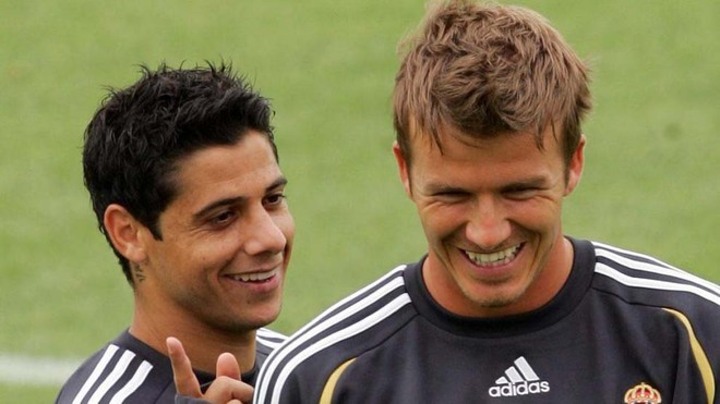 The Brazilian has revealed what life was like in the Los Blancos dressing room, as well as his problems with alcohol and other addictions.
1. Problems in the dressing room
Cicinho has never been afraid to reveal details about his former teammates, captains and the atmosphere in general.
"When Roberto Carlos left the club, I was a starter, [Sergio] Ramos was a centre-back and sometimes right-back and [Michel] Salgado was the third choice full-back. Then [Iker] Casillas gave up the vice-captaincy so Salgado could play."
"The bosses of the groups were Guti, Salgado, [Ivan] Helguera, Casillas, Raul... and they would go into groups that would obey them. They were the leaders of the group."
"One day, Ronaldo had a bad game and the newspapers were already coming out and saying that Raul was better than Ronaldo, when Raul would have to be born three times to try to play like Ronaldo."
"Salgado would greet everyone in the dressing room but when he got to me, he would skip me. I would pretend to tie up by boots."
2. Problems with money
When Cicinho arrived at Real Madrid, he saw his earnings increase, and that wasn't necessarily a good thing.
"I wasted 25,000 euros in [David] Beckham's shop. I don't remember it as a pleasant experience. I bought three bits of clothing and when I asked the salesperson for the bill he said the figure. A bad choice, I must have worn it about three times.
3. Problems with addictions
During the most part of his playing career, Cicinho drank and smoked. There nights full of alcohol and tobacco before he blacked out.
"I started to drink at the age of 13 or 14, when I left Ribeirao Preto for Botafogo. They told me beer was good and I drank. Everything started with the first sip and I didn't stop until I was 30. Almost 20 years drinking.
"The worse everything got, the more I drank; I wasn't able to have just one or two, I had to drink until I passed out."
"I had an encounter with Jesus after having 18 Caipirinhas and 14 long necks."
"And cigarettes, I smoked for 11 years, from 1999 to 2010. I only smoked when I drank, but if I drank, it was all day."
4. Salvation and a new life
His wife stopped him from going down the wrong paths and now Cicinho tries to help others who were in his situation.
"My wife encouraged me to know the principles I had, which were orientated to the word of God, and that was when I had my transformation."
"Now my phase is to show my testimony and help people so they don't go down the same path I did."
"It's been eight years since I had alcohol and smoking problems. I don't betray my wife, I live by the principles God asks me."