Cristiano Ronaldo netted against the 150th different opponent of his career when he scored for Portugal against Lithuania on Tuesday night.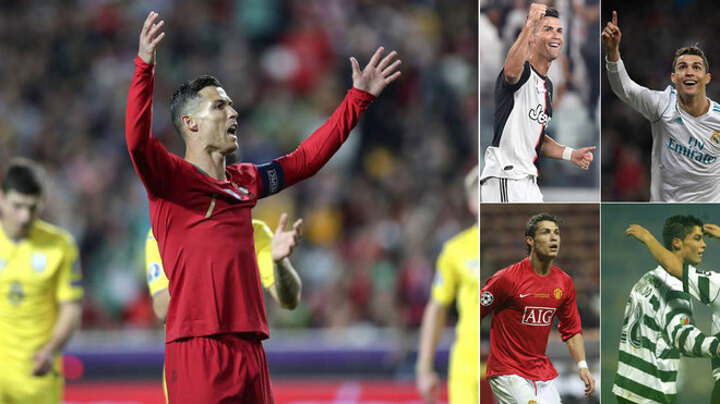 The Portuguese forward claimed four of his country's goals in a 5-1 rout in Euro 2020 qualifying.
Those four goals put him on 93 international strikes, leaving him just 16 off Ali Daei's international record of 109.

"I don't play football thinking about individual awards," Ronaldo said.
"They're a consequence of collective successes. But it's good to win them, I'm not going to lie.
"The important thing is helping the team. I scored a goal against Serbia and four against Lithuania and I'm happy. We have to continue like this."
Ronaldo has now scored against 40 different countries with Portugal across competitive matches and friendlies.
Sweden, Latvia, Andorra and Armenia are his favourite opponents having scored five goals against each of them during his career.
In club football, Ronaldo has netted against 110 different opponents, with Sevilla (27 goals), Atletico Madrid (25), Getafe (23), Celta Vigo (20) and Barcelona (18) being his main victims.
"He's the clearly the best in the world, make no mistake about that," Fernando Santos said about his captain.