Frenkie de Jong believes Ajax have what it takes to beat Juventus. "They will be favourites, but that was the case against Real Madrid too…"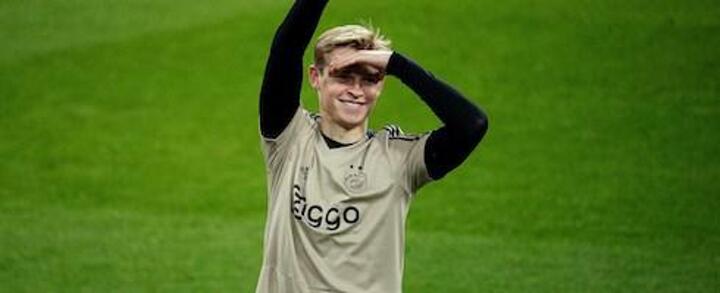 De Jong helped Ajax set up a Champions League quarter-final date with Juve after they thrashed Real Madrid 4-1 in the previous round, and the Barcelona-bound midfielder is confident about another upset.
"[Juve are] one of the stronger opponents we could have drawn," he told UEFA's official website.
"I saw their 3-0 win over Atletico and they played very well. When I was around 10 or 12 years old, Ronaldo already was one of the best players in the world. So it is nice that I will now face him for real.
"Juventus will be favourites, but that was the case against Real Madrid too. I reckon we have a chance."