Arsenal manager Unai Emery has joked that Matteo Guendouzi needs to cut his hair to avoid a repeat of Wednesday night's hair-pulling incident against Manchester United.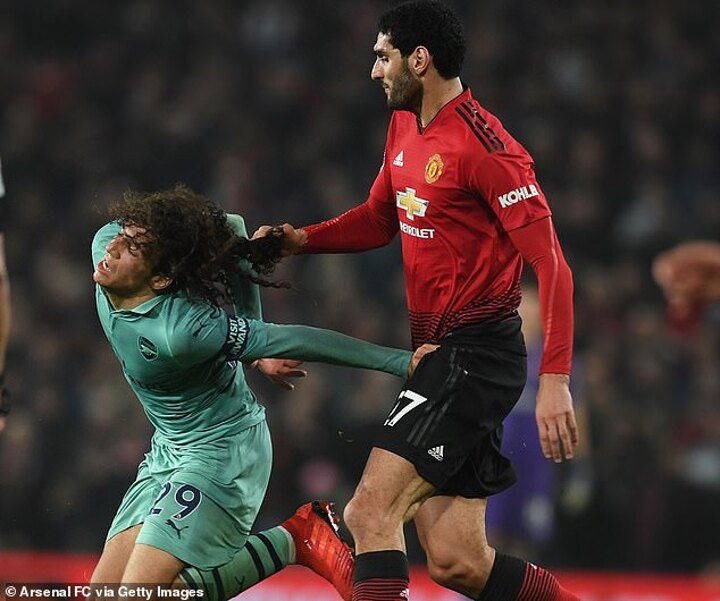 The French midfielder was hauled back by Manchester United's Marouane Fellaini when the Belgian pulled at Guendouzi's frizzy hair.
Many thought it should have been a red card offence but Fellaini escaped with only a free-kick awarded and not even a booking.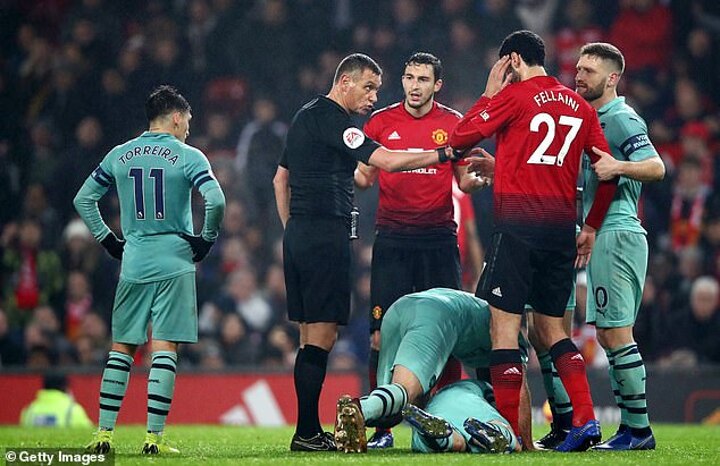 Fellaini, who only recently shaved off his customary afro, has previously been the victim of a similar incident when Leicester's Robert Huth pulled at his hair in 2016 and received a retrospective three match ban.
Fellaini, however, will not be banned on this occasion as the incident was seen by match official Andre Marriner.
Arsenal boss Emery joked: 'I think the best thing is for the next match for Matteo to cut his hair, and this problem is finished! Like Fellaini! No, I respect the players' hair a lot!'
'When I was a player it was the same. Today, with the cameras, all the situations happening in the 90 minutes can be seen. Some questions are for me between the players on the pitch. If it's not a good action they can receive a card. On the pitch, the situation happened and it's between the players.'
Meanwhile, Arsenal boss Unai Emery fears that defender Rob Holding is set for an extended spell on the sidelines after being carried off an a stretcher during the 2-2 draw against Manchester United at Old Trafford on Wednesday night.
Emery said: 'At the moment, the first news is not good'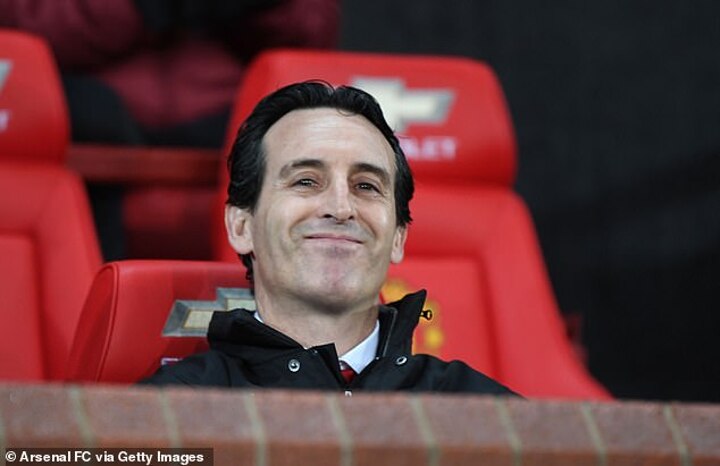 Arsenal are, however, boosted by the return to fitness of Laurent Koscielny after a long-term absence with a ruptured Achilles.
Emery said that his captain will bring order to the Arsenal defence and will be in the squad for the weekend home match against Huddersfield.
He said of Koscielny: 'Experience, quality, personality. We need every player and we need also for him to train with us. The next step is playing.
'We are on a gradual way with him. He's played two matches with the under-23s. He played 85 minutes on Tuesday and our plan is that he can maybe be with us in the 18 on Saturday.
'Maybe he can play against Qarabag in the Europa League. He's working with us with very big performances every day in training. He's playing for the under-23s with a good feeling. The next step is for him to be with us.'