Simao Sabrosa joined a star-studded Barcelona team that included the likes of Rivaldo, Pep Guardiola and Luis Figo in 1999, but such was the competition for places that he had to be patient for game time.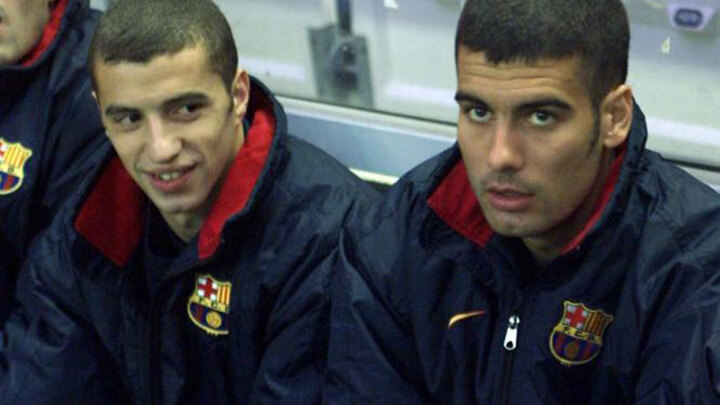 The retired winger ended up leaving the Camp Nou in 2001 and returning to Portugal with Benfica before later returning to Spain to play for Atletico Madrid and Espanyol.
"If we look at this team, almost all of them are coaches," Simao told Benfica TV when looking back at his time at Barcelona.
"Playing with Figo, my big idol, was fantastic.
"My biggest difficulty was playing where am I going to play.
"On the one hand Figo, on the other hand Rivaldo... I had to wait until they were suspended or were tired."
Simao believes that Guardiola was already thinking like a coach during his playing days.
"He already had tactical sense," he explained.
"He took a piece of paper and told me the moves I should make without the ball."
There was an anecdote that Simao recalled from those years, too.
"On the plane I sat between Figo and Guardiola and he already had football books, lots of golf books... 'Can I talk?' I thought between the two of them."
Fast forward to 2020 and Simao is excited about Joao Felix's future at Atletico.
"He can win the Ballon d'Or. He has it all," Simao admitted.
"He's going through an adjustment phase and it's not easy.
"Atletico's way of playing is different from Benfica's and the first few months weren't easy.
"The fans want goals and he's not scoring.
"I know that it probably bothers Joao to always be substituted, but he takes the opportunity to win and thinks about the team.
"He must always be fresh for [Diego] Simeone."