The silence of Wembley Stadium was golden for Keith Curle as he savoured promotion for the first time in his managerial career.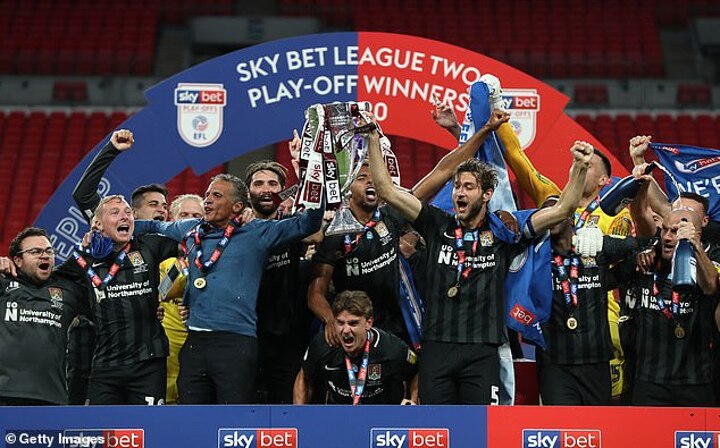 Curle has paced the touchlines of the lower leagues for almost 18 years and has selected teams for more than 500 games without the thrill of going up.
But his Northampton Town side sprang out of League Two in glorious fashion and on a most surreal night, surrounded by 90,000 empty seats in Wembley's first competitive fixture played behind closed doors.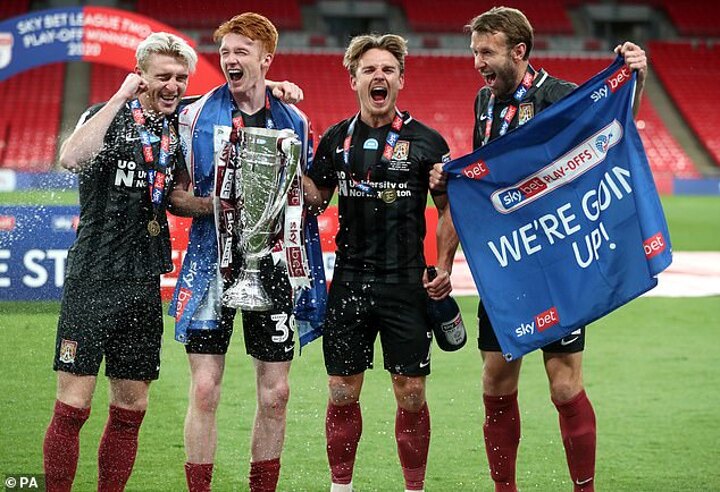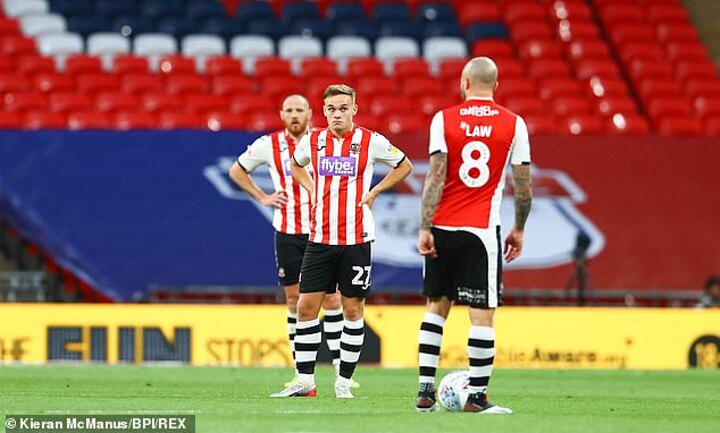 Ryan Watson and Callum Morton put them in control with first-half goals and Exeter's hopes of a recovery disappeared when Dean Moxey was sent off on the hour. Northampton stretched clear with late goals by Sam Hoskins and substitute Andy Williams.
'I knew I needed a promotion, there's no shying away from that,' said 56-year-old Curle, who was already in talks about a new contract at Sixfields Stadium. 'When I came to the club I told the chairman I needed a promotion and I needed a club who believed in what I was going to try and do.'
The jubilant screams of the victors rang around the empty stands. They hugged and bounced in the centre circle and broke into a chorus of song to confirm they were indeed going up.
All of which must have been tough to swallow for Matt Taylor and his defeated players, who waited on the pitch to applaud as Northampton helped themselves to medals from a tray and picked up the trophy from a pedestal in a surreal presentation ceremony.
They drenched each other with champagne and took out their phones to make calls and videos, and some climbed into the empty stands to pose photographs with the cardboard cut-outs of absent family and friends.
The only consolation for Exeter was that their supporters had not made the long haul from Devon to see them lose in the League Two play-off final for the third time in four years.
It must have been heart-breaking but Taylor had 'no complaints'. This year, they were never really in the contest.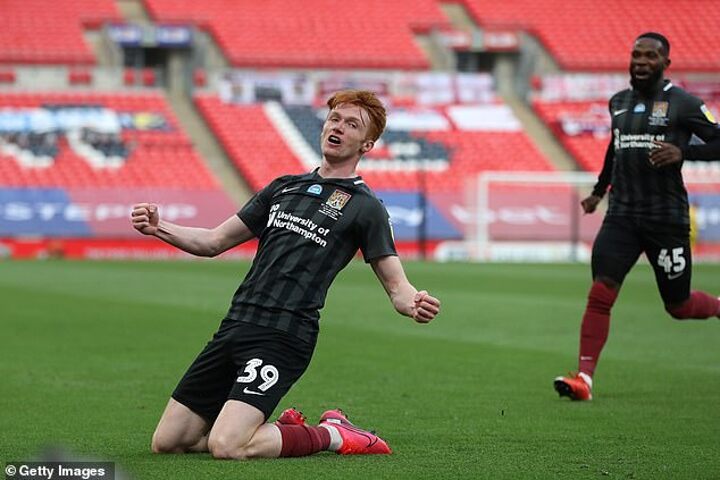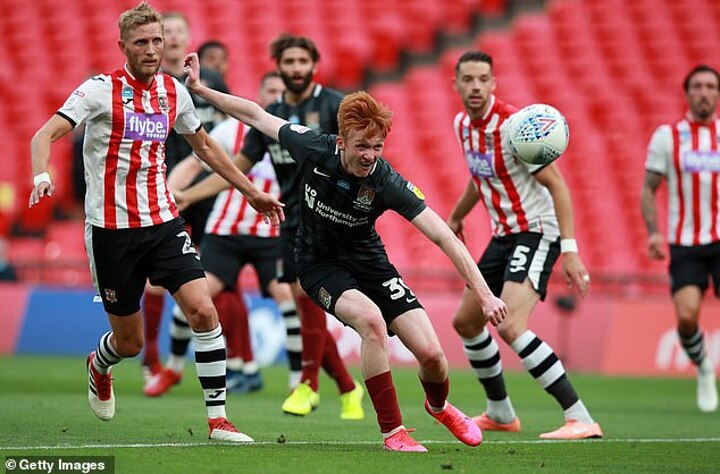 Northampton battered them into submission a powerful opening and took an early grip on the game with Watson's goal, driven into the net with the help of a deflection after Exeter failed to clear a long-throw from Charlie Goode.
Then they refused to let go. They lost wing-back Nicky Adams, second only to Manchester City's Kevin de Bruyne for assists in the top four tiers, to injury before half-time but within seconds of his exit they scored again.
It was another set-piece. This time a free-kick launched into the box from deep. Scott Wharton won the first header, Jordan Turnbull won the second and Morton was quickest to anticipate the chance and improvised a clever finish from close range.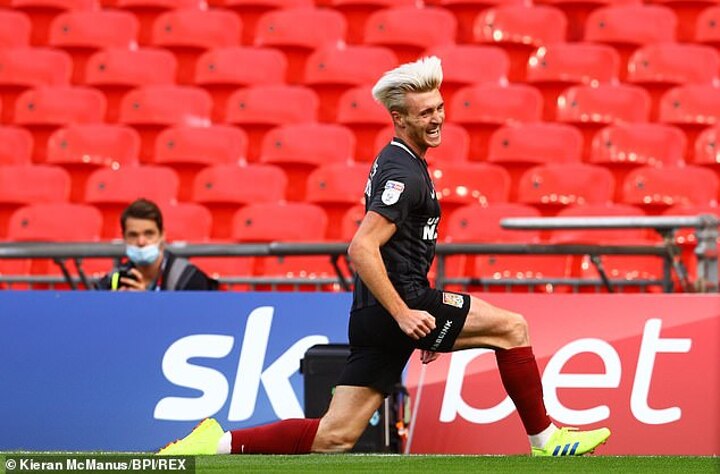 For the young striker, on loan from West Brom, it was an eight goal in 12 appearances since joining Northampton in January.
Exeter goalkeeper Jonny Maxted produced a series of fine saves to keep his team in the game and they made a promising start to the second half before Moxey was dismissed, a straight red card for cutting down Watson from behind with a reckless slide.
Hoskins and Williams settled it and the promotion party started for Curle and Co. Shame about the atmosphere.