Santiago Solari handed Fran Garcia a Real Madrid debut against Melilla, thereby becoming the third youth squad player to debut under Solari in just one month in charge.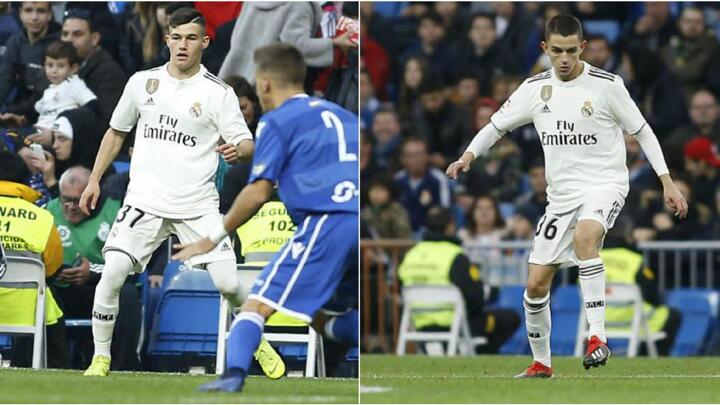 The left-back, who wears the number 37, joined Cristo and Javi Sanchez as being the youth players to have earned the accolade.
Currently signed with Los Blancos until 2022, the 19-year-old, who is from Bolanos de Calatrava, has always been considered one of the best that La Fabrica has to offer.
A powerful and quick player, he has had his share of injuries during his career to date and has been operated on several times due to a shoulder problem that he sustained in a game with Spain's Under-19 side.
Now, he is fully recovered and is focused on training with the first team as well as being a regular with the Castilla side.
The debut he received was largely due to Marcelo's physical problems, which also forced Sergio Reguilon out of the squad with Huesca in mind.
Dani Carvajal performed at left-back in the first half and was replaced at the break in order to give Garcia his debut.