Welcome to All Football's Kick Off, we bring you all important news in the past 24 hours. Make sure you do not miss out.
TOP HEADLINES
Ronaldo names SIX-star signings that Juve have to make (Corriere dello Sport)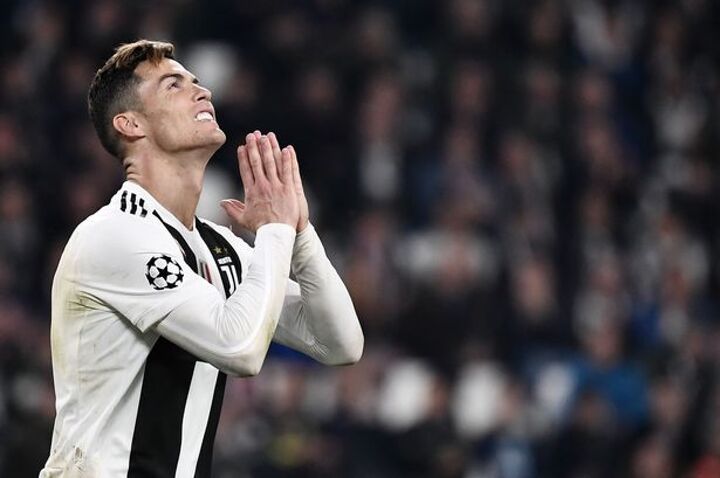 Cristiano Ronaldo was signed by Juventus to lead their Champions League obsession and end a 23-year wait for Europe's premier club crown.
University study comes up with THREE NEW WAYS to describe Messi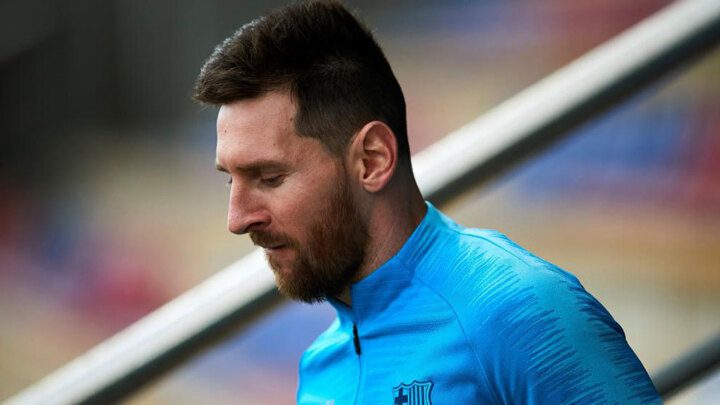 April 23 is Saint George's Day and it is a major holiday in Catalonia where a passion for literature is celebrated and the Universidad Internacional de Cataluna (UIC) decided to run a competition related to Lionel Messi this year.
Alaves 0-2 Barca: Alena and Suarez put champions-elect on brink of title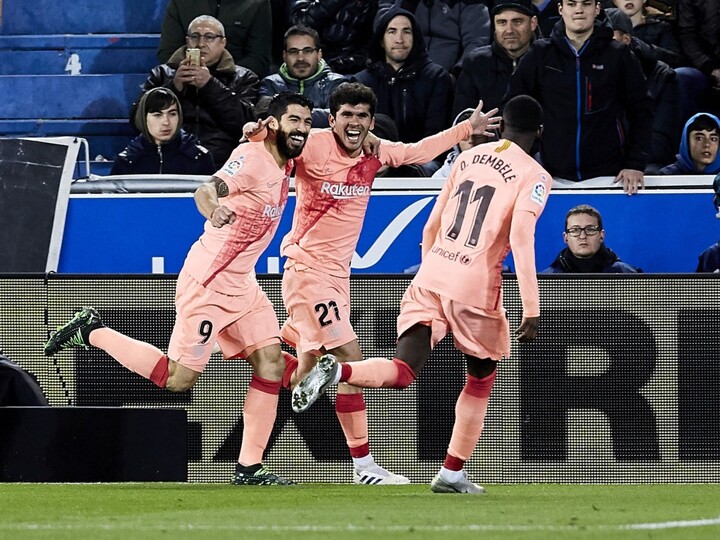 Barcelona will be LaLiga champions if Atletico Madrid lose at home to Valencia after Ernesto Valverde's side won 2-0 at Alaves.
Tottenham 1-0 Brighton: Eriksen saves Spurs to maintain perfect new home record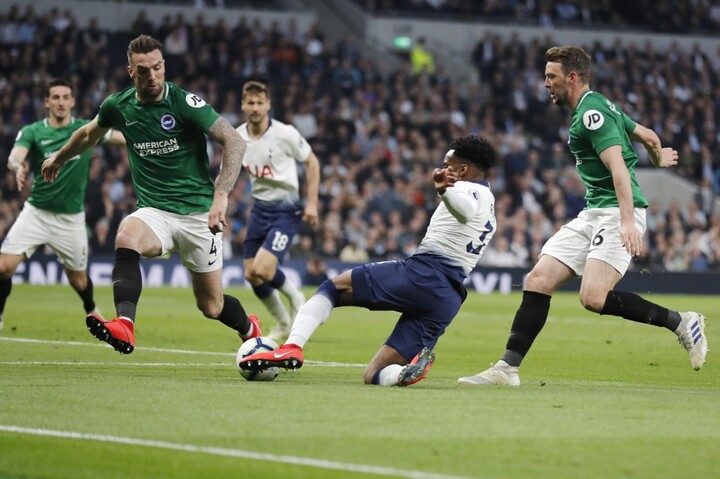 Christian Eriksen scored a sensational late winner as Tottenham defeated Brighton on Tuesday night to boost their hopes of a top four finish.
THESE THINGS HAPPEN
Southampton's Shane Long scores fastest-ever EPL goal after SEVEN seconds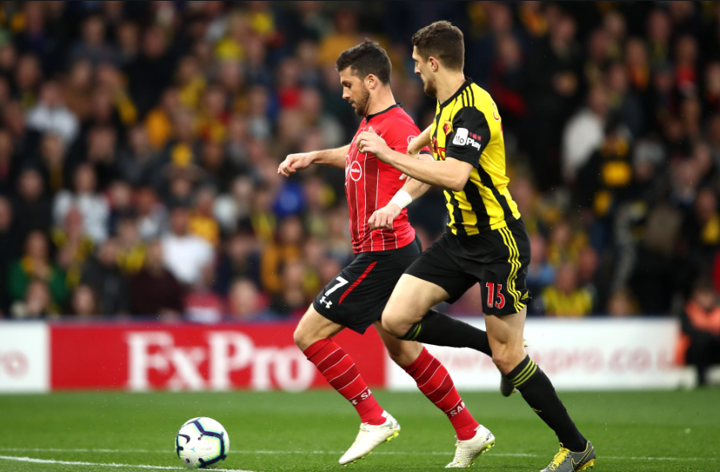 Southampton striker Shane Long has scored the fastest goal the Premier League has even seen, the Irishman hitting the net after a mere seven seconds.
Stats show Ronaldo is the 2nd worst free-kick taker in Europe's top 5 leagues
Stats show Ronaldo is the second worst free-kick taker in Europe's top 5 leagues this season as he never scored a single free-kick since he joined Juventus.
Guardiola confirms De Bruyne will miss Manchester Derby with muscular injury
Manchester City's emergence as a Premier League force means they are no longer scared of playing away at Old Trafford, according to Pep Guardiola.
Transfer Centre
Pogba 'tells Man United team-mates he wants to leave' amid Madrid links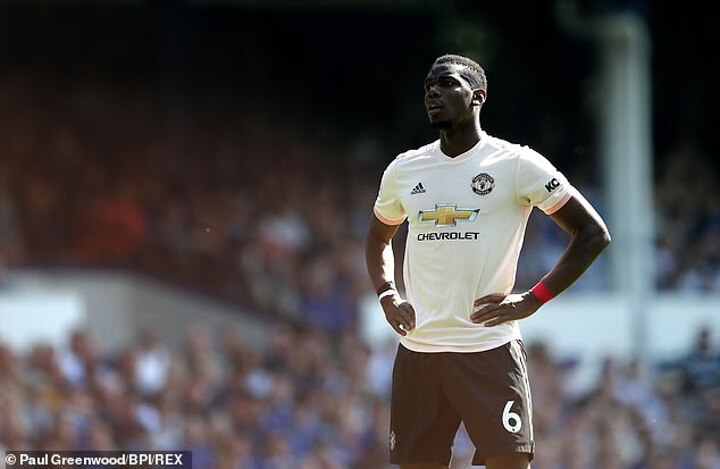 Paul Pogba has told his Manchester United team-mates that he wants to leave this summer and the club will not stand in his way of a move to Real Madrid, according to reports in France.
Chelsea eye Coutinho whose Barca future 'could be in the hands of FIFA'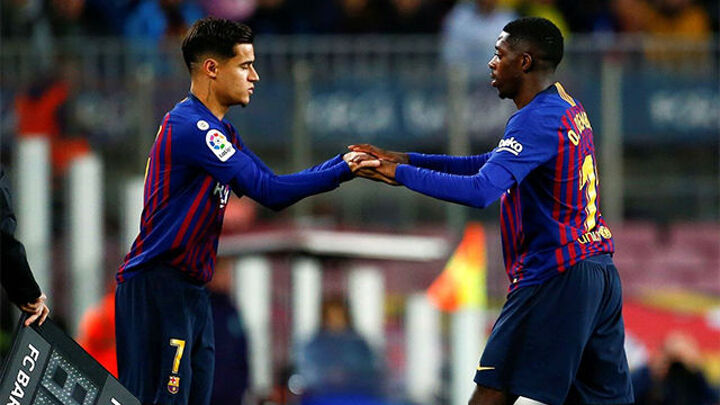 It seems almost inevitable that Philippe Coutinho's name will appear on a daily basis, for one reason or another, between now and the end of the season.
Man Utd handed Herrera contract boost as PSG chief 'annoyed' over transfer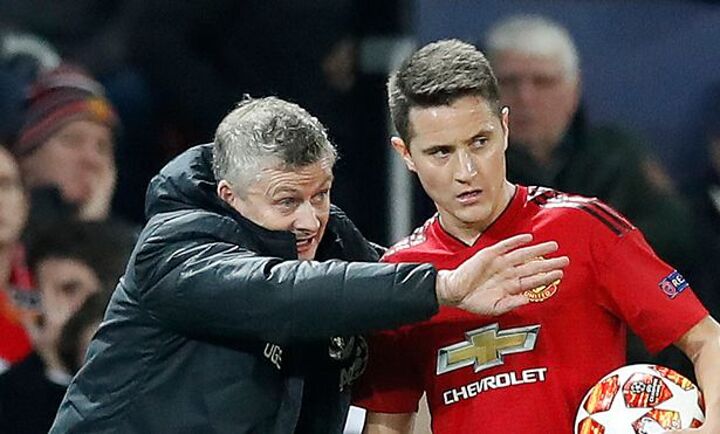 Ander Herrera's future at Manchester United has been in serious question, with the Spaniard's contract up this summer and talks over a new deal at an impasse.
Man City 'worried about Sane's contract talks because he is thinking of leaving'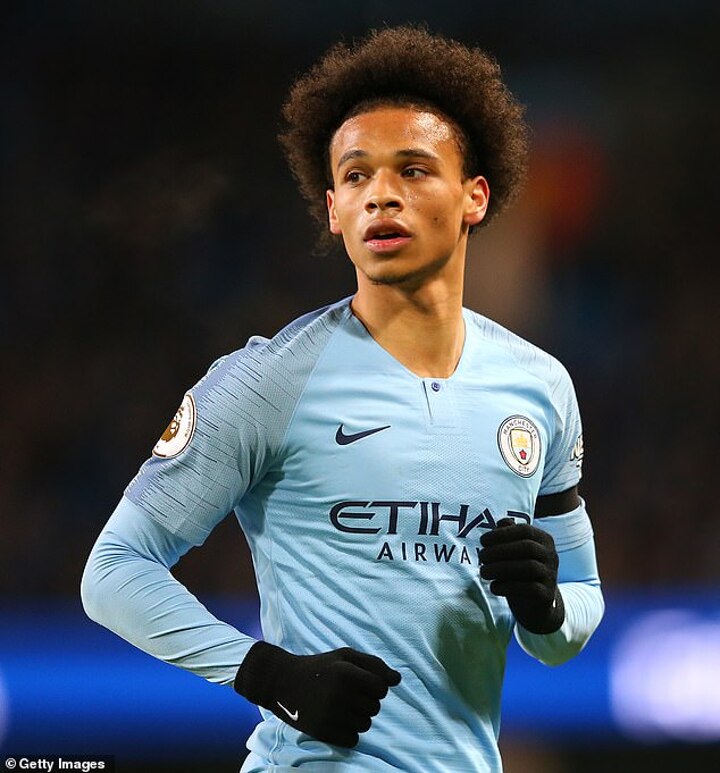 Manchester City are concerned that contract talks with Leroy Sane have stalled because he is considering a move away.
Denis Suarez, Mina & Kepa named among worst EPL signings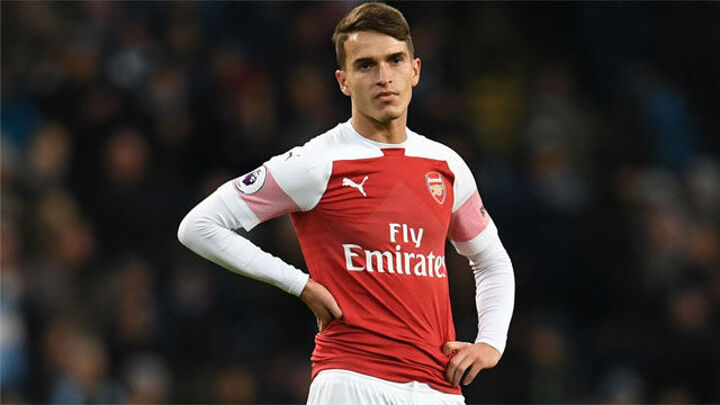 'The Athletes Hub' have named their 12 worst signing in the Premier League this season and two of the names on the list are past and present Barcelona players.
WHAT THEY SAY
Solskjaer: I'm the right man to carry on Utd's DNA, but some stars will go out
Solskjaer: Man Utd not ready to compete with City or Liverpool next season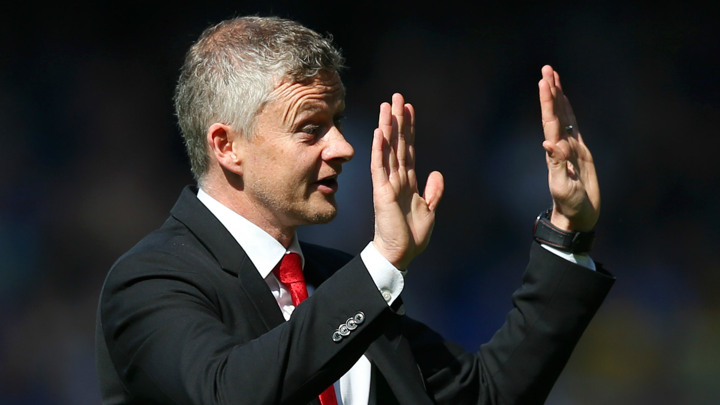 The Red Devils boss has stated that he will be looking to freshen up his squad this summer, with players coming in as others are moved out
'Pep told us to be angry' - Sterling expects City to shine following UCL exit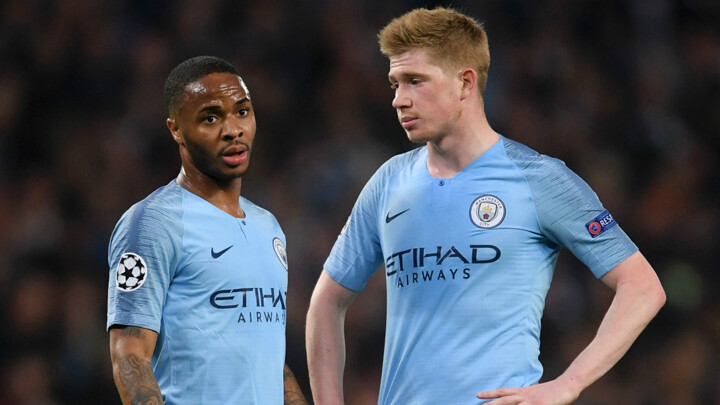 The winger says the elimination was "hard to take" as the club focuses on a potential treble
Man Utd teammate says Rashford is 'not as humble as he used to be'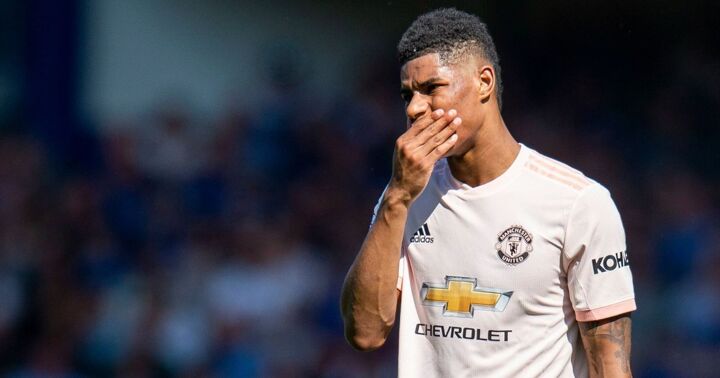 Manchester United's shocking 4-0 defeat at Everton on Sunday - a sixth defeat in eight games - has suddenly put the issues within their squad into the spotlight.
Dybala: It's always a pleasure to play with Ronaldo, he's a champion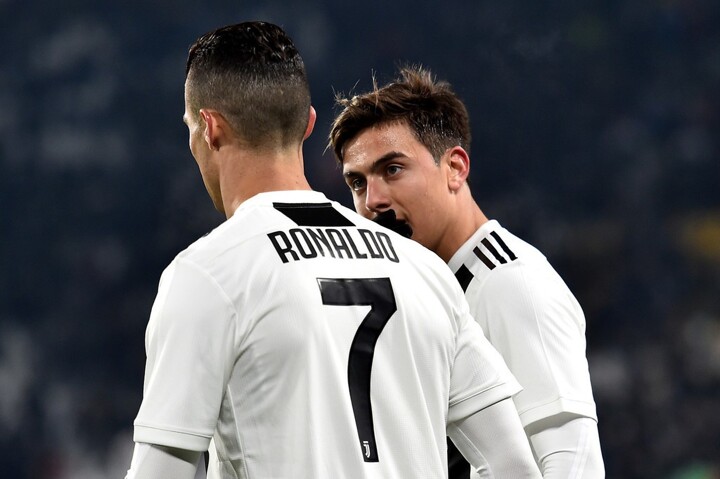 Juventus star Paulo Dybala responded to the messages and letters of many small Juventus fans for Tuttosport.
AF COLUMNS & IN-DEPTH
All Football Power Rankings of the Week: Barcelona go top as Ajax break in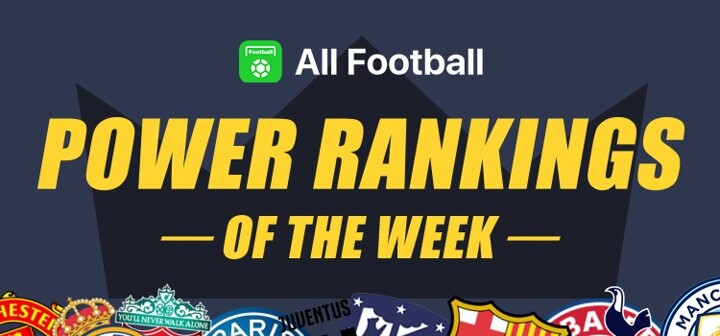 Hello again! We organize clubs of Europe's top 5 leagues into an order that reflects the up-to-the-minute hierarchy every Tuesday.
Treble chaser Lionel Messi named All Football Player of the Week once again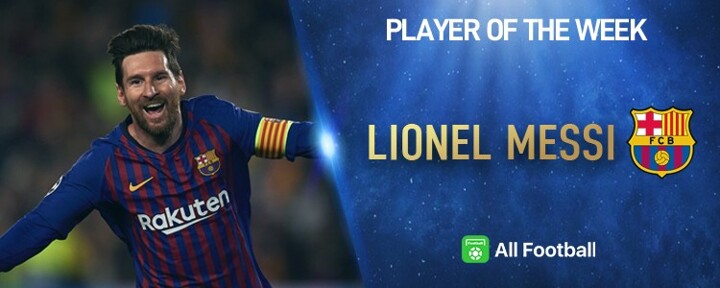 Barcelona captain Lionel Messi has been named All Football Player of the Week once again. It seems that 'Messi' means 'win'
On This Day: Bayern wrecked Barca 4-0 in UCL; Messi sent his regards vs Madrid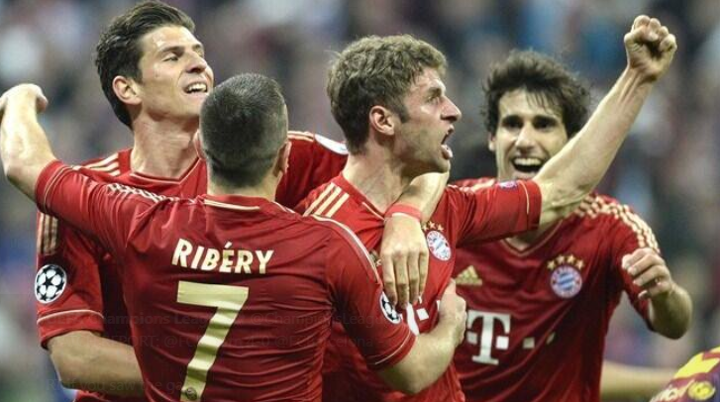 Hi all, welcome to All Football's On This Day! Let's find out what happened today (April 23rd) in football history. If you have more stories and news that happened on this day in history, feel free to post them in the comment area and share them with AFers
It's craziest EPL top-four battle of all-time! Here's how the race played out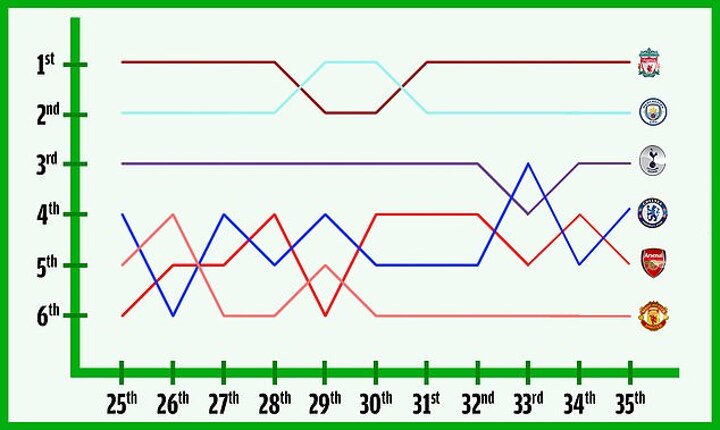 Manchester City and Liverpool kept up their Premier League title charge over the weekend to ensure the race will go straight down to the wire.
VIDEO OF THE DAY
GGMU or Com'on City? Liverpool fans watching Manchester Derby be like ?
FIXTURES OF THE DAY (CET)
Premier League
20:45 Wolves vs Arsenal
21:00 Man United vs Man City
LaLiga
19:30 Atlético Madrid vs Valencia
Coppa Italia
20:45 Milan vs Lazio
DFB Pokal
20:45 Bremen vs Bayern
Let's invite your friend to enjoy All Football and earn BIG Money too!