Romelu Lukaku highlighted the impact of Didier Drogba, Thierry Henry and Nicolas Anelka on his career.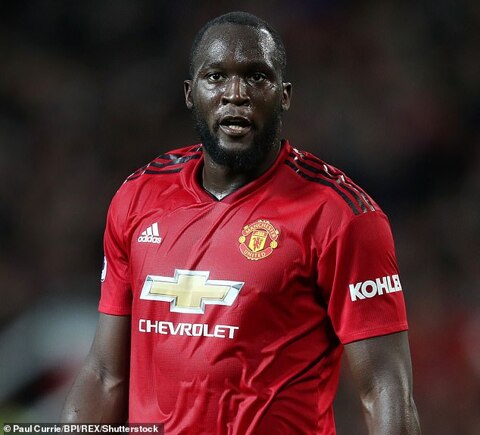 Henry coaches the Belgian at international level, while former Chelsea team-mates Drogba and Anelka are always on hand to provide the 25-year-old with welcome advice.
Lukaku specifically pinpointed the influence of Drogba, who he played with for one season at Chelsea in 2011/2012, in his development as a top-level striker.
'We talk every day. He is part of the process. He has been part of the process since I came to the Premier League. Even though we haven't been in the same dressing room for years, he is still part of the process,' Lukaku told BBC Sport.
'At the World Cup, he was at the hotel almost all the time. Can you imagine at the hotel for the World Cup, where we were staying in Russia?
'I had Thierry there and Didier here and I had to sit here and take everything in: "You did this wrong and you did that wrong, but this you did OK..."
'They know I accept it because I really want to have the same career as they had.'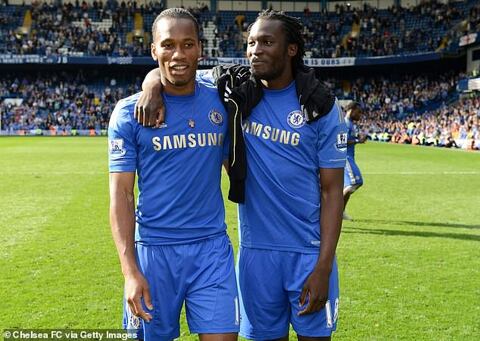 Lukaku admitted they were critical in their advice, but claimed he was open to it in a bid to continue improving - and revealed they often had intense debates.
He added: 'They can be as hard as they want, but I take it because I really want the same thing. Sometimes when I see Nico as well, those three are the guys when I grew up, they were like my everything.'
'For me to have them sharing their experience with me, I take everything in. Even if they're trying to knock me off, it's no problem. Those guys, they have what I want and they tell me all the time "you are dangerous, because you are stronger than we were" and I debate about pace with Thierry all the time!
'To be schooled by Thierry, Didier and Nico is the best thing that's happened to me.'
While Lukaku drew level with Dider Drogba on 104 goals after just 223 games - 30 less than his mentor - the Belgian believes he still lags behind the Ivorian in one key area.
Lukaku said: 'But he has four Premier League [titles] and I have none.'