The 27-year-old Blues winger has continuously been linked with a move to Santiago Bernabeu but his manager is convinced he's staying put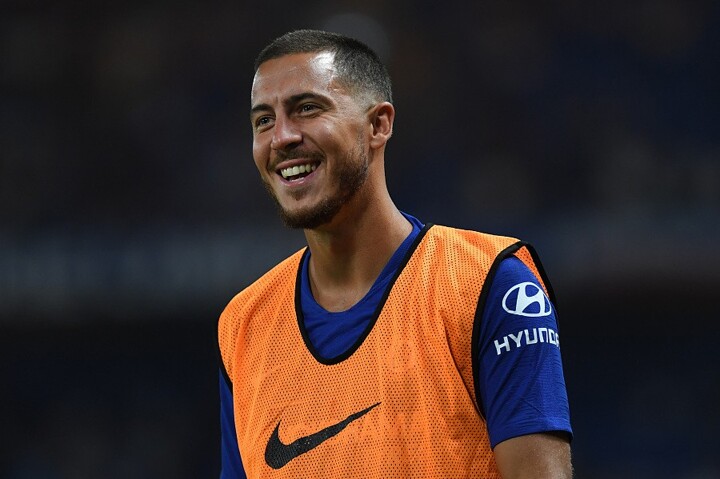 Maurizio Sarri has revealed that Eden Hazard is happy at Chelsea and that he has given no indication that he wants to leave for Real Madrid.
The Belgian has long been on Madrid's radar as Julen Lopetegui considers finding a replacement for Cristiano Ronaldo, who left for Juventus earlier in the summer transfer window.
Thibaut Courtois has already made the move from Stamford Bridge to Spain, and has insisted that it would be "fantastic" if Hazard were to join him in Madrid.
Goal understands that a contract offer is on the table for Hazard - a figure of around £300k-a-week that would make him the highest-paid player in the club's history - but he is not close to signing the new deal.
Sarri, though, is adamant that his star man wants to remain at the club, and that Hazard has not indicated to him that he wants to leave in the conversations he's had with the Belgian.
Sarri told reporters: "Hazard is with us. I have spoken with him three or four times for everything, and he never said something about the market. So I think he is very happy to stay here."