Ben Thornley, the star of Manchester United's famous Class of 92 who was once branded the new George Best, has opened up on the cruel twist of fate that ended his chances of emulating the stellar careers of David Beckham and Paul Scholes.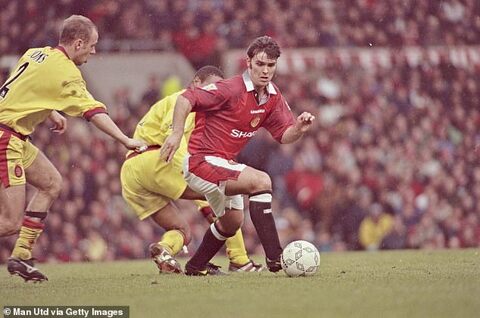 Bury-born Thornley, a winger, was regarded even above Beckham and Scholes as the stand-out player in United's academy side and tipped for a top class career at Old Trafford.
That was until a horror challenge by Blackburn defender Nicky Marker in a reserve match in April 1994 inflicted such damage to Thornley's knee it wrecked the trajectory of his entire career.
Alex Ferguson was considering selecting 18-year-old Thornley in the United squad for the FA Cup semi-final against Oldham Athletic a few days later.
Though Thornley, after a year of recovery, was able to partially resurrect his career, playing 13 times for United, his ultimate destiny was to play in the Football League and non-league instead of the Premier League and Champions League.
A new autobiography of Thornley's career called Tackled: The Class of 92 Star Who Never Got To Graduate details how United legend Nobby Stiles said of him: 'Ben is the closest I've seen to George Best in all my time at the club.'
Sir Matt Busby, Best's manager at Old Trafford, was sitting nearby when Stiles made the statement and didn't argue otherwise.
Speaking to The Guardian, Thornley reflects: 'Crazy, absolutely crazy. There are very few footballers that have ever lived that would measure up to George Best and so to be compared to him, at whatever level, by somebody who has been a World Cup winner - well, you can't ask for more than that.'
The more renowned graduates of the Class of 92 certainly back up Stiles' bold assertion. In the book, David Beckham says: 'Ben would have outdone us all - that's the sad part.'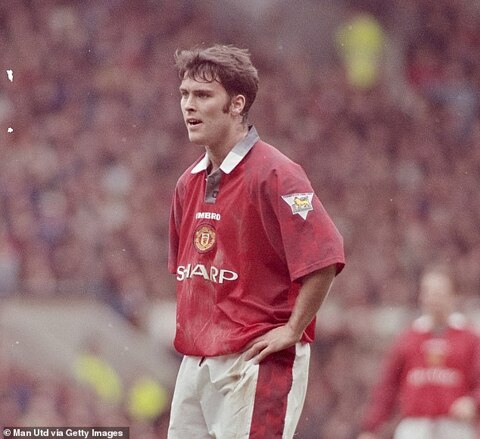 Scholes says Thornley was 'a step above all of us, he could do everything.' Gary Nevile says he was 'one of the most outstanding talents I ever played with.'
Thornley suffered a ruptured medical collateral ligament and medial capsule, ruptured cruciate ligaments and a detachment of the medial meniscus in Marker's awful tackle.
Ferguson encouraged him to seek damages from Marker and Blackburn for loss of earnings and he secured a pay-out five years later.
But five minutes before that moment, United coach Jim Ryan, with one eye on the possible Cup semi-final appearance, asked Thornley if he wanted to come off.
'It's probably the worst decision that I've ever made in my life and something that completely changed my life,' he told The Guardian.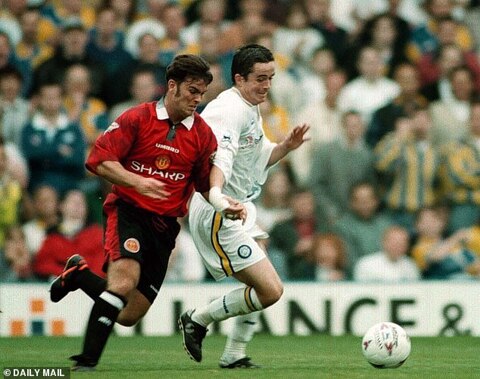 As Beckham, Scholes and the Neville brothers won the Treble and Premier League title after Premier League title, Thornley was playing in the Football League and also briefly north of the border with Aberdeen.
Off the field, his life was unravelling as he hit the bottle and he hit rock bottom after nine months of benders following separation from his wife Claire in 2006.
'I took it to extremes in my second season at Aberdeen,' Thornley said. 'I lost discipline and that disappoints me. There were times when I got so frustrated.'
On his later breakdown, he adds: 'I went from one pub to another, from one woman to another, from one stag do to another - not sleeping, not eating, just drinking and drinking.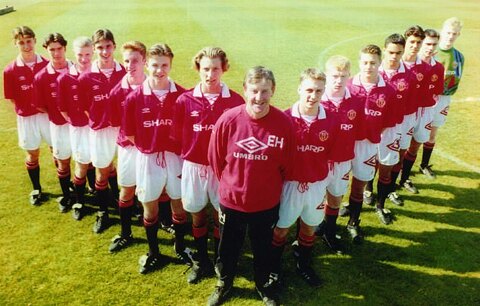 'Somebody said: 'Listen, if you are not careful you are going to kill yourself.' All of a sudden, after eight or nine months, I just stopped. I said: 'I can't continue like this."
Thornley did manage to turn his life around, mainly thanks to his girlfriend of 10 years, Lesley, and work for United's TV channel MUTV and as an ambassador at Old Trafford.
But he admits: 'Only really in the last four or five years have I come out of that cocoon, if you like.'