Real Madrid's first Champions League knockout match of the season against Ajax will be officiated by Polish referee Szymon Marciniak, whose on-pitch assistants will be Pawel Sokolnicki and Tomasz Listkiewicz, whose fourth official will be Tomasz Musial and whose VAR colleagues will be Pawel Gil and Pawel Raczkowski.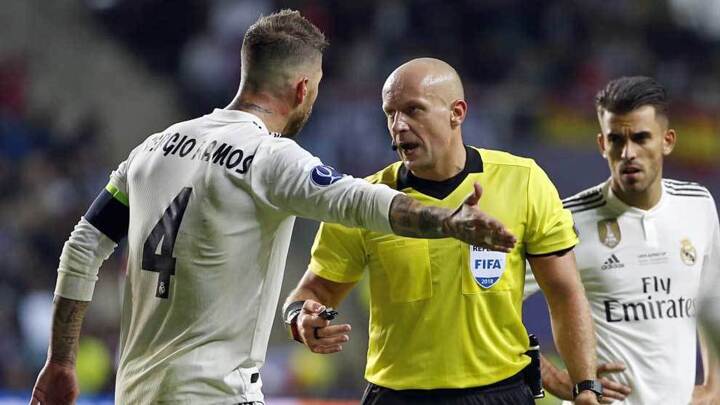 Marciniak has been an international referee since 2011 and will be a familiar face for many Real Madrid players as he also took charge of the UEFA Super Cup at the start of the season and of England's 3-2 UEFA Nations League win over Spain.
There are no other Spanish teams in action in the Champions League this midweek, but Spanish referee Antonio Mateu Lahoz will be in charge of Tottenham vs Borussia Dortmund, accompanied by linesman Pau Cebrian Devis and Roberto del Palomar, by fourth official Xavier Estrada Fernandez and by VAR assistants Juan Martinez Munuera and Alejandro Hernandez.