Ferland Mendy has revealed how suffering such a major injury as a teenager has driven him to succeed at the highest level in football.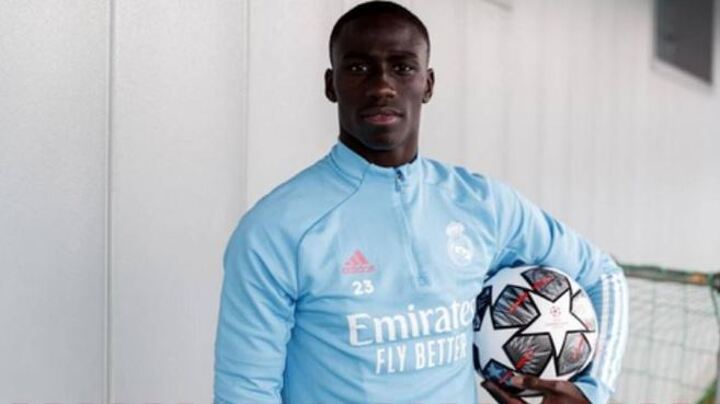 The now Real Madrid left-back spent almost a year on the sidelines as a teenager because of a serious hip injury.
Having come through the academy system at Le Havre and burst on to the scene at Lyon, the French international is a staple in Zinedine Zidane's current Real Madrid side.
Ahead of Los Blancos' trip to Bergamo to face Atalanta in the Champions League, Mendy sat down with MARCA to discuss the past, present and future of his career.
What are you expecting from Atalanta? A super attacking team?
I've seen them play. They score lots of goals, especially at home. They look to get you one-on-one.
Are you expecting to work hard then?
Yeah, we know that they're going to attack as they always do and we're going to have to defend well, but we're going to try and get into their box as well.
Are you more worried at this stage of the Champions League because of the amount of injuries at Real Madrid?
No, at least I'm not. We have to carry on with who we've got and we're going to look for a good result with the players that we have.
Are Real Madrid still favourites to progress?
Real Madrid are Real Madrid. This shirt gives you something. We're going to go there to win and have a good game. We're going to try to score, obviously, but the key is concentration.
Will it be even more difficult to score without Karim Benzema?
It's true, we're going to have to come up with a solution to score, but we have to carry on without him. We have no other choice.
Has Benzema's form surprised you after joining Real Madrid?
He has a very unique style. He's always looking for great solutions. He's a goalscorer. When I watch him in training, in games, it's not the same when you're watching him on TV in France.
Having settled in at Real Madrid, it's France next...
Yes, of course. It's my next challenge, working hard here to play for France, but the coach decides.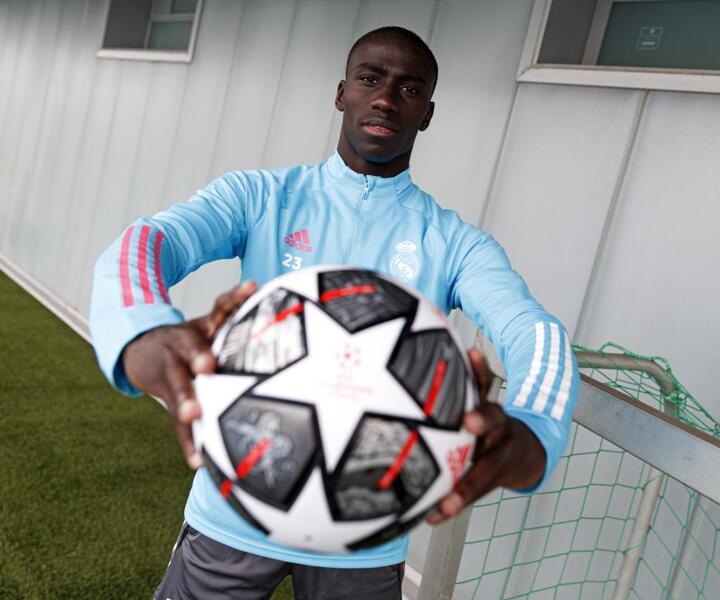 Is Euro 2020 still an achievable dream then?
For sure. To be honest, it's a dream and I hope to be there.
Do you feel something special between the Champions League and Real Madrid?
The Champions League is the Champions League. There's more adrenaline than in LaLiga.
Have you improved much on the technical side of your game to get this far?
I always try to improve a lot - in possession and crossing drills in training. I try to improve my attacking side in every training session.
Has your ability to overcome a very serious injury so young given you a special mentality in this sense?
It gave me the strength to never thrown in the towel, to never give up, to always want to come back and to have lots of determination.
When did you think that you'd make it at a higher level?
At Le Havre, in my first year as a professional. I was able to play a season and, when I started going through the ranks at Lyon, I thought I could go further.
And after three years at Lyon, Real Madrid came calling. How was that?
You can't say no to a club like Real Madrid and I'm really pleased with my decision.
Have you been surprised by the criticism towards Real Madrid and Zinedine Zidane?
I don't read much, to be honest. I'm with Zidane to the death and we're all with him, truly. He seems relaxed. But we don't really take notice of what people are saying.
Have you been surprised by the demands at Real Madrid?
To be honest, it has surprised me. I didn't think it was going to be so demanding. I knew that you always had to win, but the criticism... Although sometimes I don't understand what they're saying, there's always a tonne when there's a defeat. If you lose, they exaggerate, and that's shocked me, to be honest.
Can you still win LaLiga Santander?
Why not? We've cut the gap to three points and there's a lot of games left and we aspire to win LaLiga, for sure.
Do Real Madrid have to repeat their comeback from last season to win the title?
Well, I think that competitive Real Madrid has always existed. As a group, we understand each other really well and so I hope it stays like that and we achieve our goals.
Who do you get on best with in the dressing room?
There's the French guys - I joke around with them a lot - but also [Luka] Modric, Casemiro, everyone really. Luka does like to wear out jokes.
Have you given Eden Hazard any advice on how to come out of his run of injuries?
When a teammate gets injured, it's difficult for everyone. We're behind him, we ask about he's doing. I think he's going to come back really well. I hope he does, for him.
Has Hazard surprised you in training as well?
He's an extraordinary player. You can see it on a daily basis. He's had some problems but he's going to show the world his true level.
How do you get on with Sergio Ramos?
He's a leader. He's on my side of the defence. I always notice how he pushes, encourages and forces you to be at your best. He's a true leader.
Can you imagine Real Madrid without Ramos?
I don't know what to say. I don't know about the matter.
What do you like most about Real Madrid?
The will to win, the [Estadio] Santiago Bernabeu... although we haven't played in front of our fans for some time. But the ambition to win is what I like best.
Win LaLiga Santander or the Champions League?
Both. Both are tough, but I'd pick both.
Is there a big difference between LaLiga and Ligue 1?
Yeah. If you've got, for example, a team from the bottom half of LaLiga and a team from the bottom half of Ligue 1, the LaLiga team is going to play very good football, even if they're up against one of the big teams. It's very strong there, physically, to be honest. There's more strength, more impact. You play more with the ball here.
Have you found it difficult adapting to this?
Yes, to be honest. To start with, there were some incidents, some duels, that wouldn't be given in France but they blow for nothing here. It's different in France or England, I think.
Do you see yourself defining an era at left-back, like Marcelo and Roberto Carlos before?
I don't know if it'll be like that, but I'm going to try and be here at Real Madrid for as long as possible.