Pavel Nedved 'doesn't fear' a ban for Cristiano Ronaldo against Ajax and insists Juventus are 'where we want to be' under Max Allegri.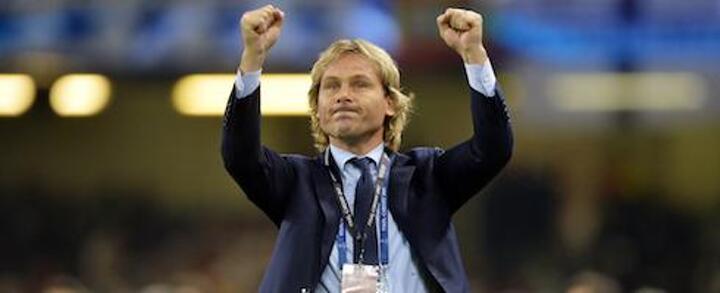 Juve were paired with Ajax in Friday's Champions League quarter-final draw, but Ronaldo reportedly risks a suspension for emulating Diego Simeone's explicit celebration against Atletico Madrid on Tuesday.
"I'm neither happy nor unhappy with the draw," Nedved told Sky Sport Italia.
"They will be two beautiful games. I really liked Ajax against Real Madrid, so we need to be very careful.
"Cristiano Ronaldo? All our lads have earned two more matches in the Champions League. We must face them with plenty of enthusiasm.
"I don't fear a ban for Cristiano. It was a gesture that stayed on the field. He vented after being insulted so much in Madrid and by their fans at our stadium. I don't think there will be a ban."
The former Bianconeri midfielder – now their Vice-President – was then asked about Allegri's position.
"We've taken the steps that we've taken every year," he explained.
"The President met the Coach and moved the decision to June. We're happy with Allegri, what he's doing in the League is exceptional.
"He's 18 points ahead in the League, then in the Champions League… We're where we wanted to be."