Paris Saint-Germain will need their stars to shine on Tuesday night if they are to get through to the Champions League final, particularly Neymar, who has failed to score in their last six knockout matches in Europe.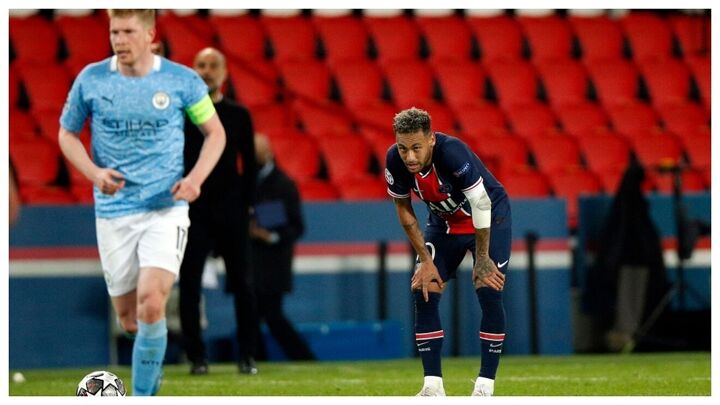 Trailing 2-1 to Manchester City from the semi final first leg, the likes of Kylian Mbappe and Neymar will have to be at their best.
Neymar's contribution
He may be on a goalscoring drought but, overall, Neymar's figures in the Champions League are excellent, participating on average in just over one goal per game, with either a strike of his own or an assist. Neymar has scored 41 goals and given 31 assists in 68 games.
Hat-trick against Basaksehir, brace against United and a goal against Lepzig
In this edition of the Champions League, Neymar has been carrying PSG to some degree. The former Santos player scored the winning goal against RB Leipzig (1-0), a brace against Manchester United at Old Trafford (3-1) and a hat-trick against Istanbul Basaksehir (5-1) in the group stages.
Decisive against Bayern Munich
Neymar returned from injury in the quarter finals and showed his world class ability, proving decisive against Bayern Munich, particularly in the 3-2 away win.
He provided two assists, first to Mbappe and then to Marquinhos.
A 602-minute drought in the knockout stages
The current concern over Neymar is his inability to find the net himself in the knockout stages.
He has gone 602 minutes without scoring in the decisive rounds, with his last coming on February 18, 2020 in the second leg against Borussia Dortmund (2-0), which put them through to the quarter finals.