It's rare for Barcelona fans to be anything other than disappointment after a Clasico these days, with Real Madrid routinely having the upper hand over the Catalans in recent seasons. But their Supercopa de Espana semi-final defeat was greeted with a lot less negativity than might have been expected.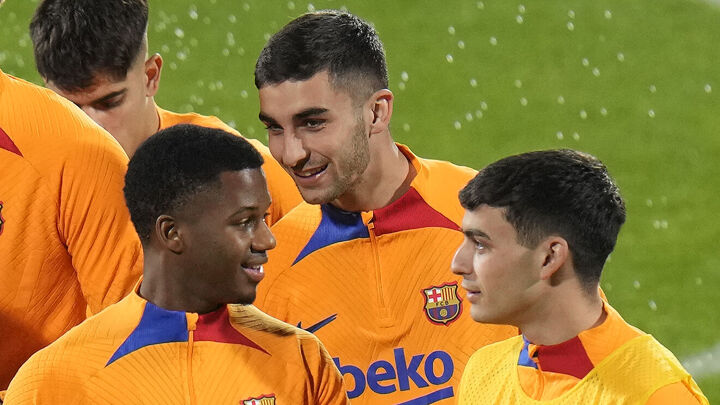 Nobody at Barcelona is pleased to have lost to Real Madrid, but there's an understanding at the club that this season is one of transition, and they're choosing to take positives from Wednesday's loss.
Excellent Araujo
Ronald Araujo is one of the best defenders at the club at the moment, and the future of Barcelona's backline will be in safe hands with him around. Having undergone surgery recently, he did well against an impressive Real Madrid attack.
Ansu Fati's return
Back on the pitch and back on the scoresheet, Ansu Fati's impact was immediate. Everything he touches turns to gold, and Barcelona know they have a special player.
An exciting Ferran
Ferran Torres' signing wasn't easy, but his arrival has fans excited again. He debuted in Saudi Arabia and made a good impression.
Pedri is still Pedri
After a considerable spell on the sidelines, Pedri showed that nothing has been lost from his game. He's a remarkable player and a generation talent. He is the player that Xavi Hernandez needs.
Xavi's gut
The Barcelona coach showed he can influence matches from the sidelines with his decisions. His initial approach might not have been the best, but his changes really worked.