Real Madrid president Florentino Perez took advantage of Luka Jovic's presentation to announce the ambitious project that the club will undertake after a difficult season in 2018/19.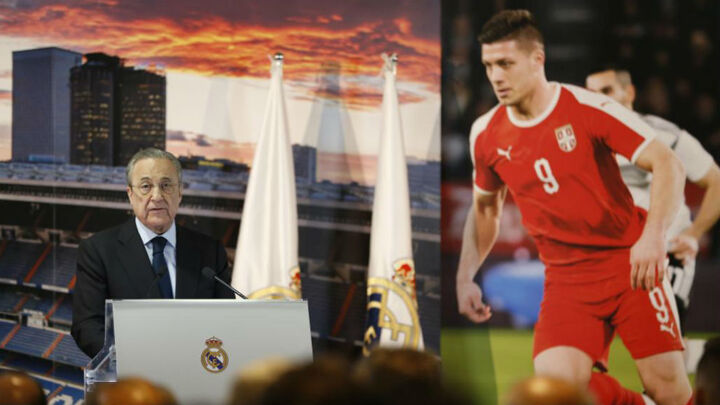 "We want to share the beginning of a new project for next season with all the Madrid fans," he said.

"We must work hard with the goal of fulfilling the dreams of our fans. It was not the year we were expecting and we will react strongly and decisively in search of our historical obsession, which is winning.
"This club never gives up and we're going to continue to demonstrate that. Winning four Champions Leagues in five years is something unique and magical, it's a huge feat that we will only know the value of in time.
"And thank you to the unity of all of the Madrid fans, to the economic strength [of the club], to the high-quality squad, and to the institutional stability."
After, Perez began to talk about Jovic as he welcomed the Serbian to the club.
"Now we have the mission of returning to the path of victory and we are happy to welcome one of those players destined for this mission," noted Perez.
"He was sought after by Europe's great clubs and he's become a part of the Madrid family."
The president then spoke directly to Jovic himself.
"Being at Madrid was your dream and you are here," Perez added,
"Thank you for choosing this badge to continue growing as one of the best strikers in the world.
"You've got to Madrid due to your talent and work rate. You've struggled to get to Madrid and you've done it at just 21 years old. You wanted to be a part of this myth that is Real Madrid and you have achieved it.
"You have the greatest challenge of your career [starting next season] and you will be protected by a wonderful coach [Zinedine Zidane] and the best players in the world.
"You are going to defend this badge and the values of Madrid.
"Your family are very proud of you and so are we, because this is the shirt with which we have been told that you used to sleep in when you were little."