Welcome to All Football's Preview of the Weekend. As Europe's top leagues enter their pivotal stages, you should miss not even one game! Below are the best matches the world of football would bring to you.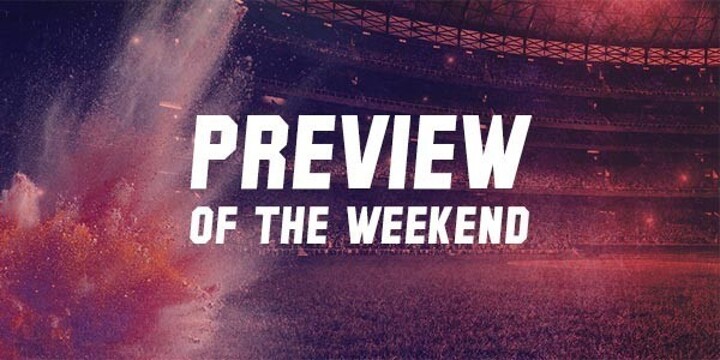 Tottenham Hotspur vs Liverpool
Kick off: 13:30 CET
Date: Sat, 15-Sep-18
Probable Lineups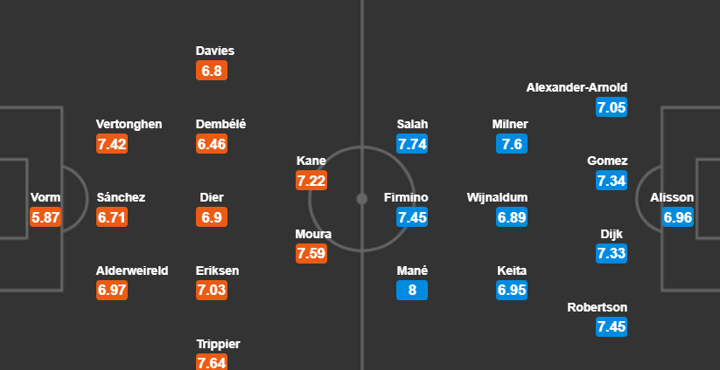 Focus:
Tottenham's 100% start to the season came to an abrupt end before the international break as they fell to a 2-1 loss at Watford. They won this fixture 4-1 last season, but this won't be a mere walk in the park for the north London side.
Along with Watford and Chelsea, Liverpool have won four of four and top the Premier League coming into their trip to Wembley. Since their 4-1 loss to Spurs at Wembley last term, the Reds have conceded just 23 goals in 33 league matches, fewer than any other top-flight side over that same period.
This is a tough one to call, but promises to be an exciting match between two of the Premier League's most entertaining teams.
Prediction:
Tottenham Hotspur 2-2 Liverpool
Chelsea vs Cardiff
Kick off: 16:00 CET
Date: Sat, 15-Sep-18
Probable Lineups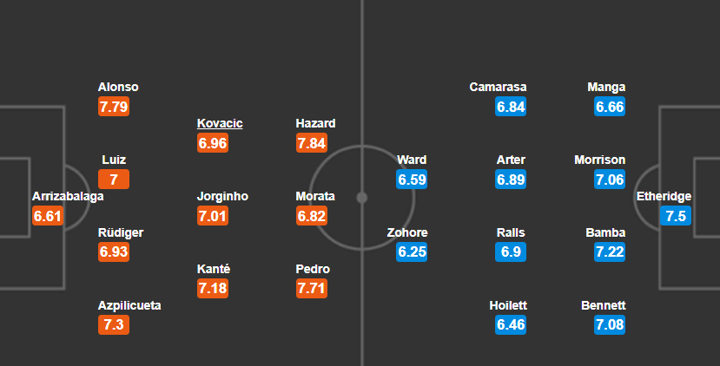 Focus:
Chelsea have won their first four Premier League games.
Cardiff have two points from four games and are only a point above the bottom three.
Cardiff have lost 4-1 on their last two trips to Stamford Bridge.
Prediction:
Chelsea 3-0 Cardiff
Manchester City vs Fulham
Kick off: 16:00 CET
Date: Sat, 15-Sep-18
Probable Lineups
Focus:
Manchester City got back on track with a 2-1 win over Newcastle before the international break, but they'll hope to put in a better showing when they face Fulham on Saturday. City have failed to win just six of their last 38 home league matches, so will look to make light work of the Cottagers.
Fulham threw away a two-goal lead to draw 2-2 with Brighton last time out. They have lost their last six visits to the Etihad Stadium, with the most recent of those coming in a 5-0 thrashing in Manchester back in 2014.
City are unlikely to replicate that victory, but should win here regardless.
Prediction:
Manchester City 3-1 Fulham
Newcastle United vs Arsenal
Kick off: 16:00 CET
Date: Sat, 15-Sep-18
Probable Lineups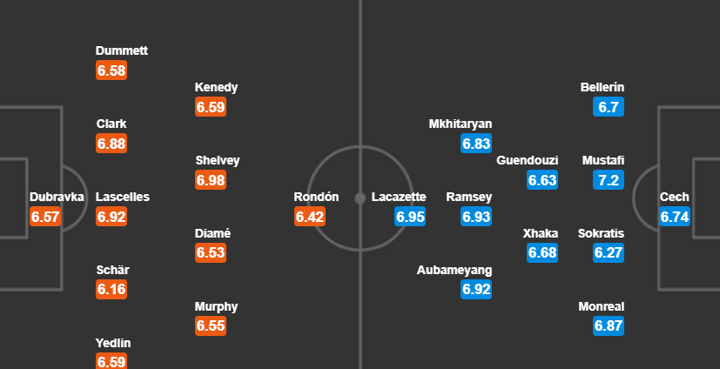 Focus:
Newcastle have lost three of their opening four Premier League matches but haven't been helped by a tough run of games. Those defeats came against Tottenham, Chelsea and Manchester City, with Arsenal up next.
Rafa Benitez has been criticised for adopting a hugely negative game plan in those matches but Newcastle have only lost 2-1 in each of them. While it's not pretty, it does at least give them a chance of getting a positive result.
Arsenal still don't look solid at the back and if Newcastle are to get points against any of last season's top six, then you'd back against the Gunners. Newcastle have, however, failed to score in four of their last six home matches against the Gunners.
Prediction:
Newcsatle United 0-1 Arsenal
Watford vs Manchester United
Kick off: 18:30 CET
Date: Sat, 15-Sep-18
Probable Lineups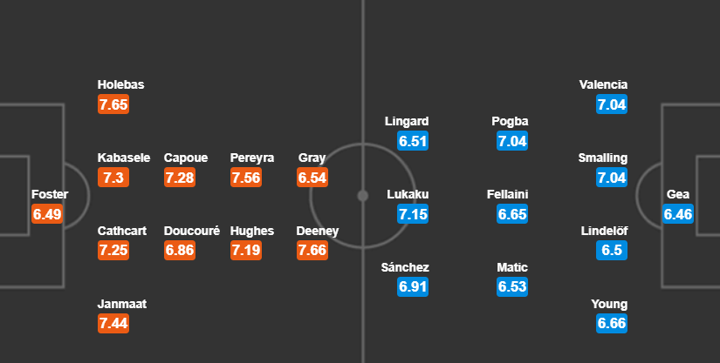 Focus:
Watford are one of only three sides with a 100 per cent record in the Premier League this season. The Hornets have incredibly won their opening four matches.
Manchester United have won two and lost two of their opening four and languish down in mid-table. It's been a difficult start to the season for Jose Mourinho and it shows no sign of relenting here.
United have struggled at Vicrage Road of late. They have conceded on each of their last five visits and have shipped five goals in their last two. Did the international break come at the wrong time for Watford or can they inflict more misery on Mourinho's side?
Prediction:
Watford 2-2 Manchester United
Real Sociedad vs Barcelona
Kick off: 16:15 CET
Date: Sat, 15-Sep-18
Probable Lineups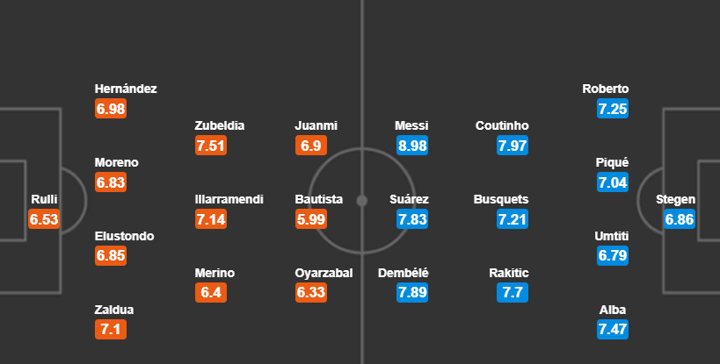 Focus:
Real Sociedad have managed to get two friendly victories under their belts during the international break after a mixed start to La Liga.
Garitano's side have struggled to put games to bed after arguably throwing away five points from their last available six.
Barcelona have opened their season up with three league wins, but they notoriously have a tough time at Anoeta in La Liga.
Prediction:
Real Sciedad 1-2 Barcelona
Athletic Bilbao vs Real Madrid
Kick off: 20:45 CET
Date: Sat, 15-Sep-18
Probable Lineups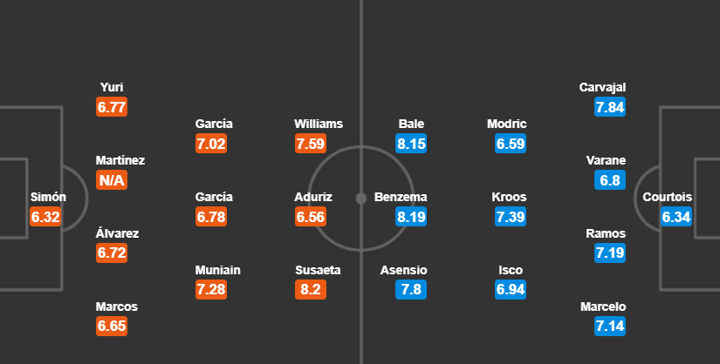 Focus:
Athletic are still unbeaten in La Liga under Eduardo Berizzo, but were robbed of the chance to extend their form when Rayo's stadium was closed for match day three.
Los Leones have scraped their way to their first four points of the season, but already looked much improved in comparison to last season under Kuko Ziganda.
Real Madrid have cantered to victory in their first three league outings, with Lopetegui's side definitely taking on his ideas well so far.
Prediction:
Athletic Bilbao 1-2 Real Madrid
Juventus vs Sassuolo
Kick off: 15:00 CET
Date: Sun, 16-Sep-18
Probable Lineups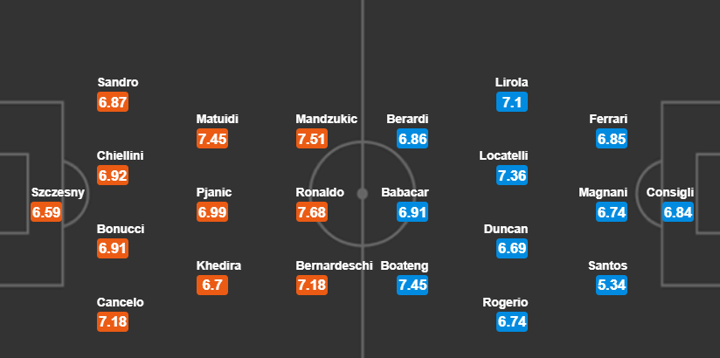 Focus:
Juventus have won their first three league games and are already two points clear at the top of Serie A.
Sassuolo start the weekend as Juventus' closest challengers after making a surprise start to the season.
The Neroverdi have scored more goals than any other team in the division this season (8).
Juventus are favourites but Sassuolo will hope the Old Lady suffer from a lapse in concentration with the start of the Champions League a few days away.
Prediction:
Juventus 2-1 Sassuolo
Bayern Munich vs Bayer Leverkusen
Kick off: 15:30 CET
Date: Sat, 15-Sep-18
Probable Lineups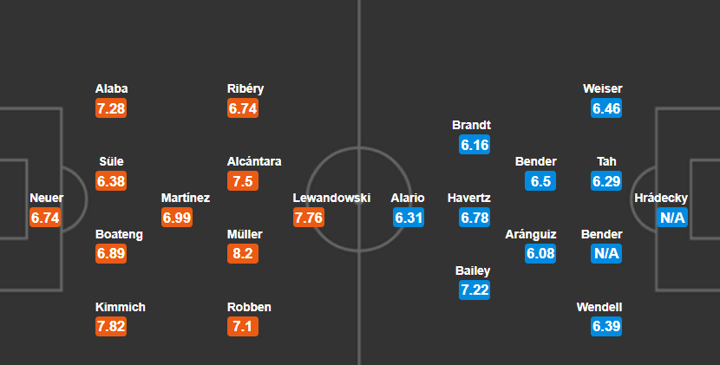 Focus:
Bayern sit on top of the table after back-to-back wins and have a number of quality options for rotation over the next few weeks. Against Leverkusen, manager Niko Kovac might opt for a similar XI to the one he fielded against VfB Stuttgart before the international break.
Leverkusen have suffered two disappointing defeats to kick off their season. Neither their defence, nor their attack have been at their best so far, but key players returning to fitness during the international break should help them to regain stability.
Expect Bayern to try to dominate the game from the outset.
Prediction:
Bayern Munich 3-1 Bayer Leverkusen