A late own goal saw Dortmund held to a draw on Sunday but star attacker Reus insists they are not being hindered by mental weakness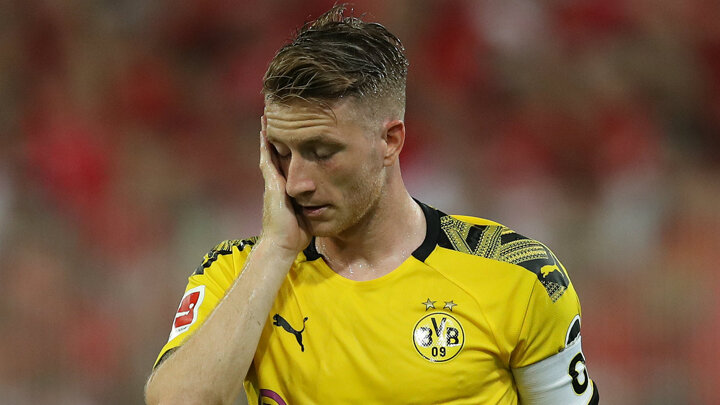 Marco Reus has dismissed suggestions Borussia Dortmund are suffering from a mentality problem after they drew 2-2 with Eintracht Frankfurt.
"It's getting on my nerves," he said to Sky. "The own goal was a mentality problem? We defended stupidly in that situation, of course, but don't come around with your mentality s**t now.
"Every week the same s**t. This is about good defending and knowing that Frankfurt always can come back even if we are 2-1 up.
"We just have to stand against it better in the last five minutes. I don't know how the equaliser came about. I think by a throw-in, where we put ourselves in danger. That just can't happen.
"But do not come with mentality stuff, please!"