According to several reports in Italy, Roma coach Paulo Fonseca has refused to resign, but there are four interim coaches 'ready' if the Giallorossi suffer a heavy defeat against Manchester United on Thursday.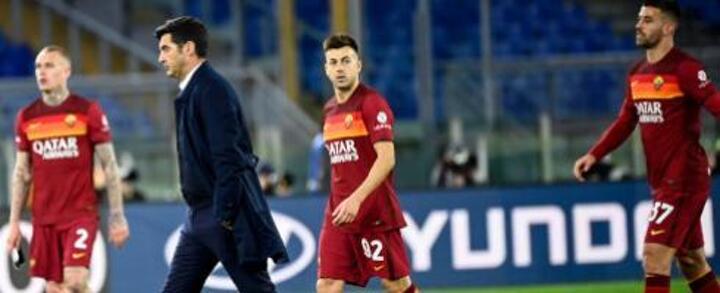 Roma sit seventh in the Serie A table, just two points clear of Sassuolo, with four games remaining.
The Giallorossi have managed just four points in the last five Serie A games and lost the first leg of the Europa League semi-final against Manchester United 6-2 last week.
Fonseca met Dan and Ryan Friedkin and Roma general manager Tiago Pinto yesterday. The summit lasted one hour and was attended by the coach's agent too.
The club didn't sack Fonseca and the Portuguese insisted he doesn't want to resign, although he is aware his time in the Capital will be over at the end of the campaign.
As per Il Messaggero, the club could eventually decide to sack Fonseca if Roma suffer another embarrassing defeat against Manchester United on Thursday.
The Rome-based paper reports Bruno Conti, Morgan De Sanctis, Fabrizio Piccareta and Alberto De Rossi are the candidates to take over until the end of the season if Fonseca is sacked on Thursday night.
Maurizio Sarri is the leading candidate to become the new Roma coach from next season.
According to Il Corriere dello Sport, there could be a decisive meeting in the coming weeks to wrap up the deal with the Tuscan coach. La Gazzetta dello Sport reports Sarri appreciates Roma's team and would need just three or four signings in the summer.
However, the former Juventus and Chelsea coach is also in talks with Tottenham.