Cristiano Ronaldo and Juventus returned to training on Monday following their dramatic start to their Serie A campaign when Juve came from behind to win 3-2 at Chievo on Saturday.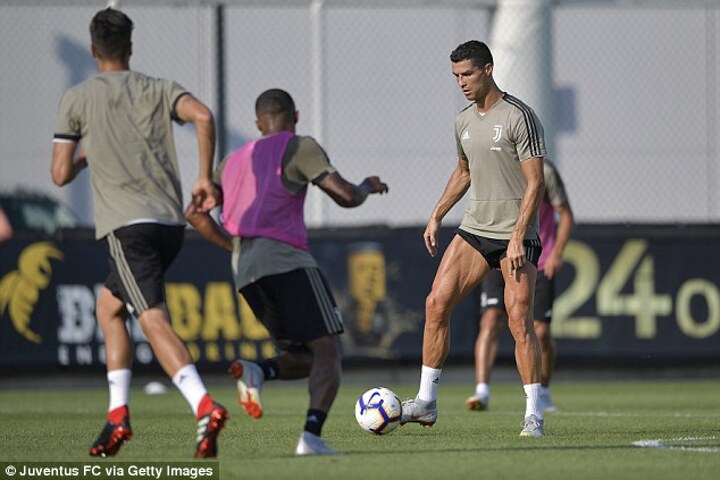 Federico Bernardeschi scored a 93rd-minute winner, moments after Juve had a goal ruled out by VAR with Ronaldo at the centre of the incident.
The 33-year-old, a £100m summer signing from Real Madrid, handled the ball before colliding with Chievo goalkeeper Stefano Sorrentino in the build-up to Mario Mandzukic's goal, which referee Fabrizio Pasqua ruled out on review.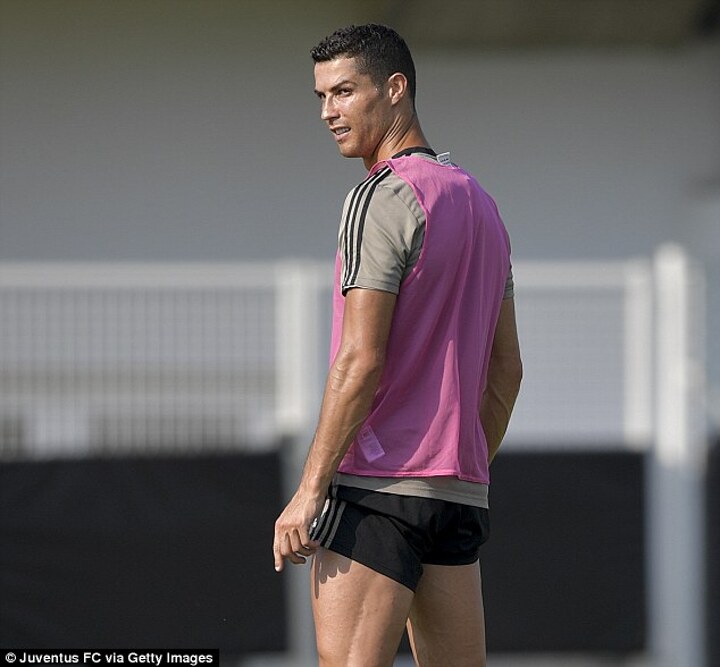 Ronaldo 'did really well' on his debut despite not finding the target in a 3-2 win over Chievo, says Massimiliano Allegri.
He told Sky Sport Italia: 'Ronaldo held out well physically, has only been training with us for seven days and did really well. It's a pity he wasn't able to score a goal.
'It depends on the characteristics of the players near him. Ronaldo had several shots on target today, Sorrentino made several saves, there were also some good movements that were not rewarded by the midfielders.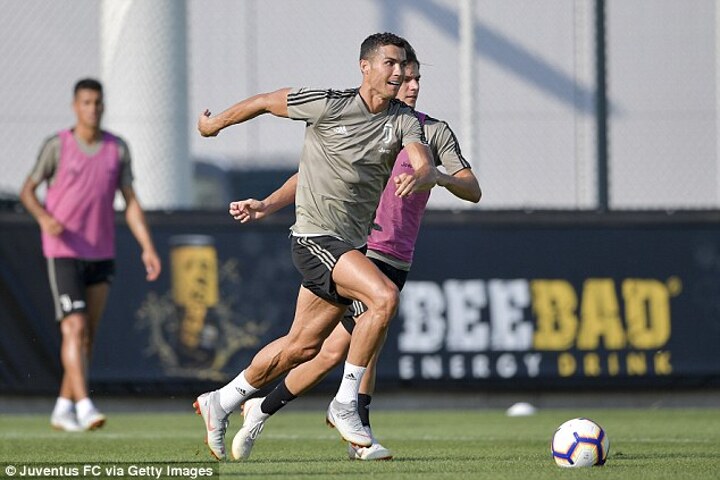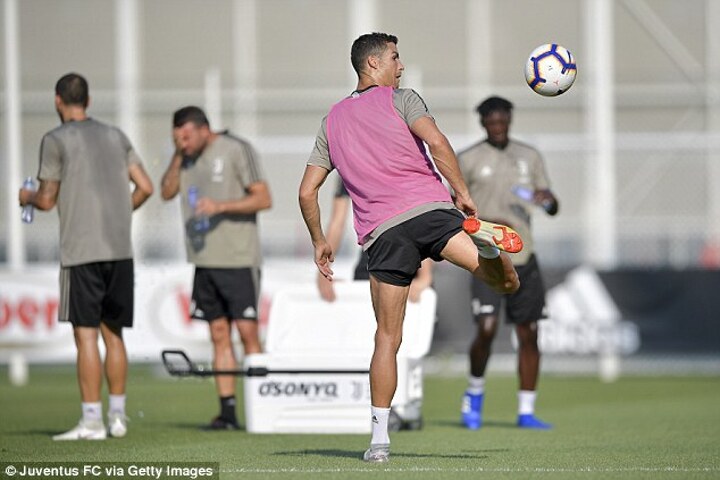 'Those are movements that must be read from the back with the ball provided in the right spot.
'I was most impressed that Ronaldo settled in to the team, he was very happy in the dressing room and had his chances.'
Ronaldo is set to make his home bow against Lazio on Saturday.