Welcome to All Football Scouting Report, In here we will take you a closer look at world's promising stars. Ajax defender Matthijs de Ligt is a target for the biggest clubs in Europe, but how good is he?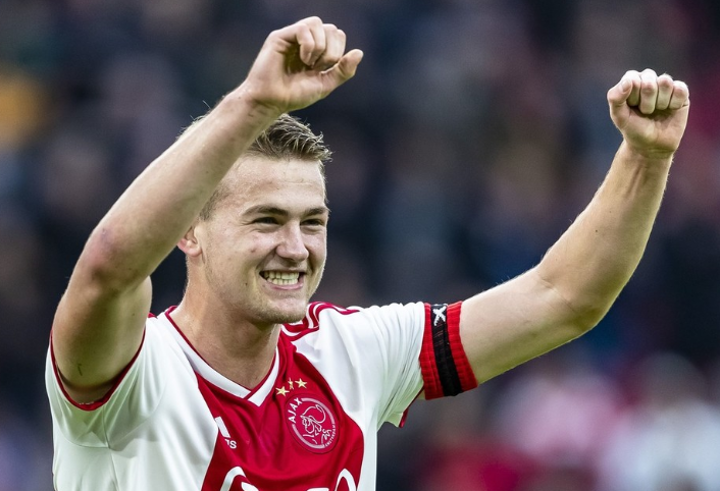 Mundo Deportivo once described him as "The Chosen One" at Barcelona on the front page. Now he has been linked with Juventus, PSG, Bayern Munich, Real Madrid, Manchester City, Arsenal & Liverpool. It is a list of clubs that offer an indication of his potential. The belief is that De Ligt will be able to do it all.
Physically and technically, the signs are certainly good for the Ajax defender. Even at 19, he is tall and imposing, but quick enough too. He has a good range of passing but also keeps it simple. Tactically, his positional sense is improving. Mentally, his attitude is widely praised.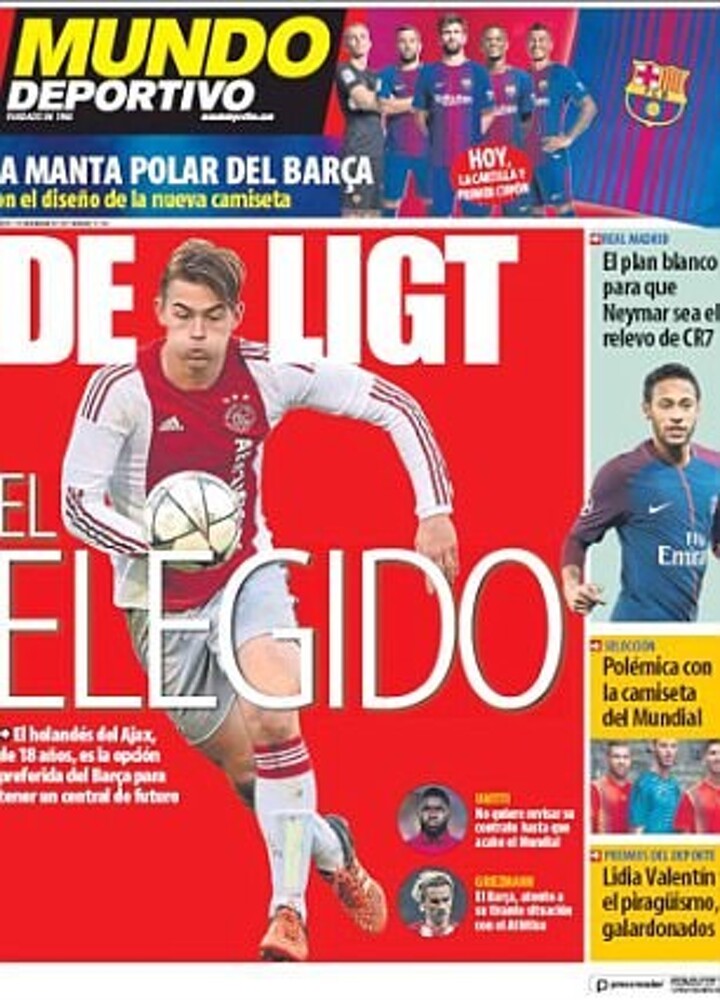 Because of the current instability of the Dutch national team, a new generation of star players and leaders need to emerge to turn The Netherlands back into one of the elite national teams in the world. A strong candidate to transform the KNVB is Ajax center half Matthijs De Ligt.
Who is Matthijs De Ligt?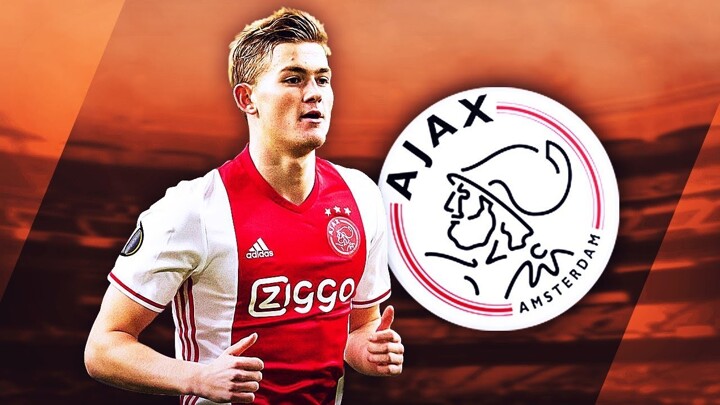 Born in Leiderdorp on August 12th, 1999, Matthijs De Ligt has been at Ajax since age nine. His impressive ability has meant he has played above his age group for almost his entire career.
In the 2015/16 season, De Ligt started all but one game for Jong Ajax in the U-19 Eredivisie, and he also started every one of Jong Ajax's UEFA youth cup games. This consistency was crucial for the Jong Ajax team and extremely impressive coming from a then 16-year-old.
What is his style of play?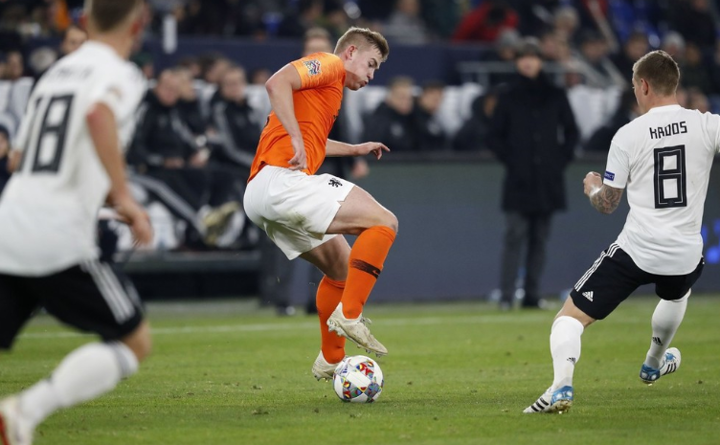 In the style of an Ajax academy graduate, De Ligt is very accomplished on the ball and he is also an accomplished passer of the ball.
De Ligt is also a threat from set pieces. Some of his goals have come off of corners, and his 6'2" inch frame means he is constantly an aerial threat. The 19-year-old is also very accomplished at tackling.
(De Ligt, one of the few defenders who can match Mbappe's pace. He not only matched Mbappe's pace but also snatched the ball away from the flying Frenchman in a very impressive moment)

A full international with Netherlands, De Ligt possesses immense strength to match his impressive 6'2 frame. His defensive instincts are top-notch, and pair well with his speed and natural athleticism.
What are his strengths?
As previously mentioned, De Ligt is an extremely accomplished tackler for his age. And he is also a very impressive slide tackler.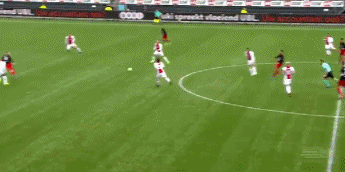 (Sometimes a tackle is just as great as a goal, assist or created chance)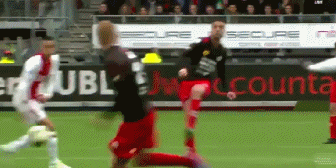 His ability to win the ball back inside of the eighteen yard box, while making minimal contact with the opposing striker, showcases De Ligt's tackling ability and is a textbook example of a clean tackle inside of the area. This tackle also shows just how much potential De Ligt has.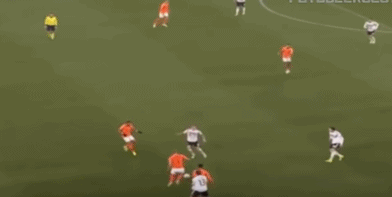 Another area where De Ligt excels is in his aerial ability. He wins about three defensive aerial duels per game while also posing a serious threat on offensive set pieces. This ability is crucial for young players to have, and it also better prepares De Ligt for the step up to a larger European league.
Because of his strong frame, De Ligt is also able to compete physically with much larger and more experienced players, another ability extremely important for a young player to have.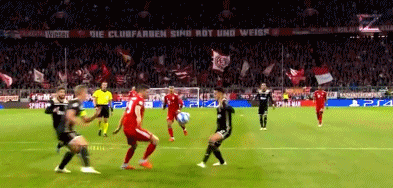 One of the most important places where De Ligt impresses is his passing ability. De Ligt completes an average of 68.3 passes per game. De Ligt's passing ability is one of the main things that sets him apart from many other young defender prospects around Europe. This passing ability also makes De Ligt a perfect fit for many of Europe's top sides.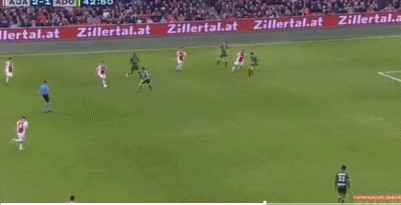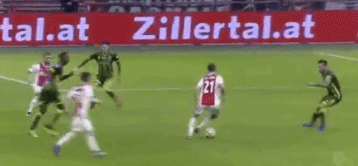 (He even can shoot - De Ligt scored a stunning 25-yard goal in Ajax's 5-1 victory over ADO Den Haag)
What are his weaknesses?
As is the case with many young defenders, De Ligt's judgment could use some work. He tends to mis-anticipate the timing of tackles and long passes over the top. This deficiency was shown in his international debut against Bulgaria.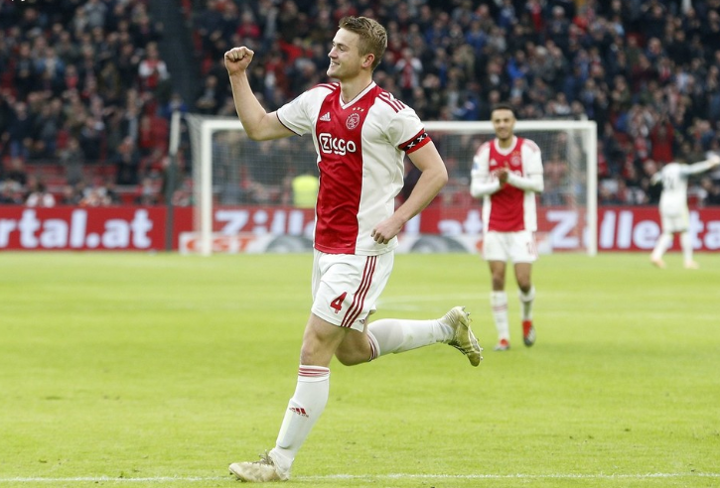 A ball was played over the top, and instead of just staying with the intended target of the long ball and playing it safe, De Ligt attempted to hold his ground and head the ball away. Sadly, De Ligt misjudged the ball and it dropped directly to Bulgarian striker Spas Delev to tuck away.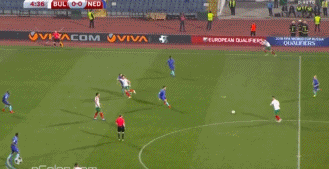 Although this a bad weakness to have, it is easily corrected through consistent game time, which is exactly what De Ligt is getting at Ajax. Because of Ajax's commitment to youth and the development of the game.
Matthijs de Ligt - Future Best Defender In The World?