Sean Dyche has compared Jurgen Klopp's attitude with that of the Liverpool team he watched as a boyhood Reds' fan, and also accused Daniel Sturridge of a first-half dive.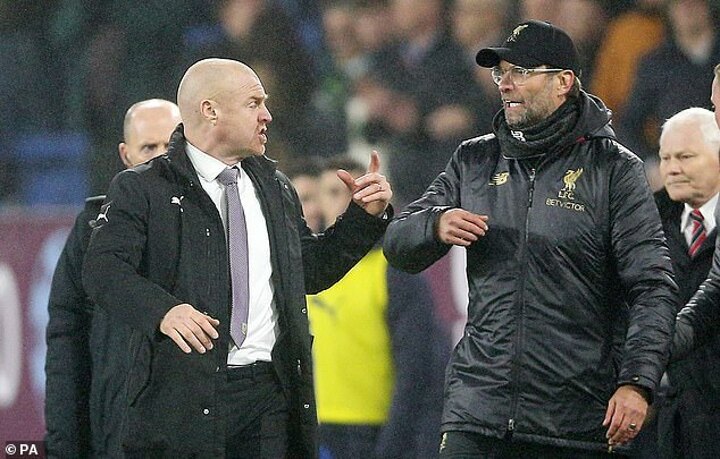 The Liverpool boss was unhappy with the Clarets' sliding tackles during his side's 3-1 victory at Turf Moor on Wednesday and revealed he asked referee Stuart Atwell to curb the challenges despite accepting they were not fouls.
But the Burnley boss, who again played down an apparent verbal joust with Klopp following the final whistle, responded: 'It's funny, he didn't reference Daniel Sturridge's cheating.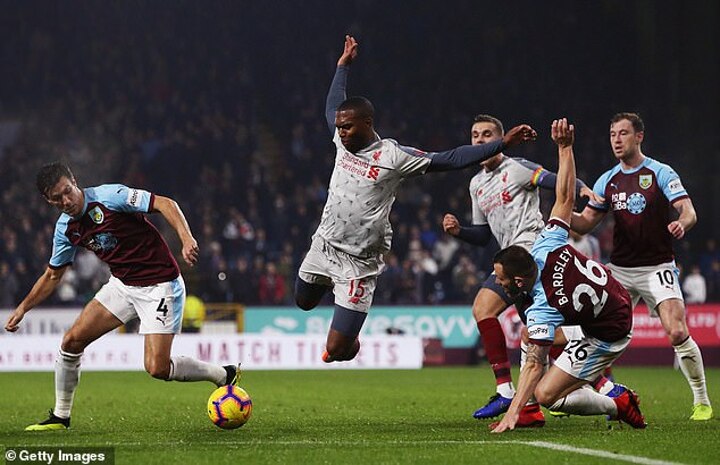 'He never got touched, nothing near him, and actually got a free-kick.
'I watched Liverpool as a kid and was a Liverpool fan growing up and they had a fantastic side of skill, will, demand and a physical edge.
'If that has gone, or the suggestion is you're not allowed to make those tackles that our lads made last night, and it's been replaced by cheating, I absolutely am happy to be old-fashioned.
'I just can't believe Jurgen Klopp and Liverpool fans - and I don't believe they do - would want to cheat in the game and sacrifice good, honest challenges.'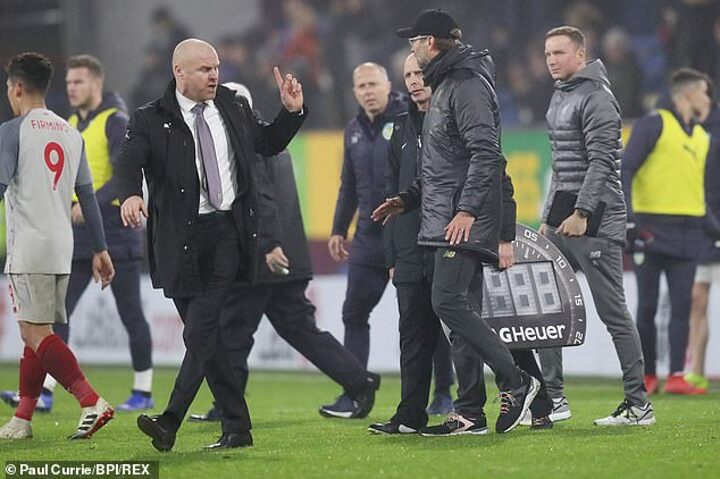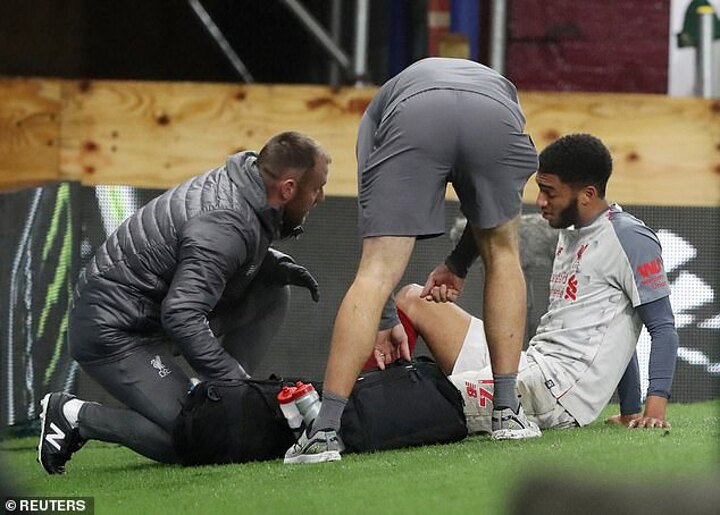 Dyche believes his side are subject to lazy stereotypes and that a lack of physicality has been one of the reasons they have struggled this season.
'I think year on year we've been very low on bookings, sendings-off, and the like, so we can't be that physical,' he said.
'Last week we had the long ball thing against Newcastle; we had 478 passes. Nearly impossible to just be kicking it down the pitch.
'The perception against the fact is often different. I'd go as far as to say we haven't been physical enough in some games. Our tackle count's down, our blocking count's down, so how are you judging physicality?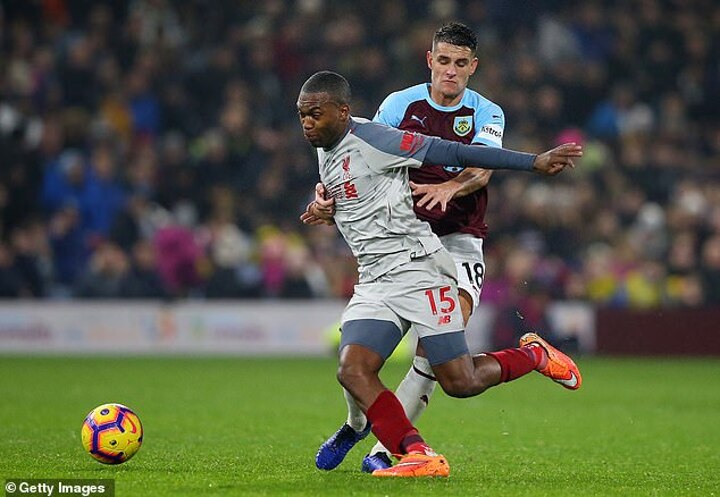 'I don't remember getting beaten by Man City and saying, "Well they were a disgrace, they had 800 passes, they shouldn't be allowed to do that".
'There's different ways of playing. You've got to try to win a game, and it's very, very difficult for us at the moment quite obviously.'
Dyche, meanwhile, insisted there has been no meaningful approach for Tom Heaton regarding a January move but admitted the England keeper, who has had to play second fiddle to Joe Hart this season, could leave.
'There's a possible chance,' he said. 'Joe's done well on the whole but we have conceded a lot of goals. Tom's right in the thick of it and pushing constantly because of the top-class pro that he is.'