Spain are due to have their first day together under the wing of Montse Tome as manager, but it looks likely that she will have just three players available to her. It could result in sanctions for the other 20 players if they do not turn up.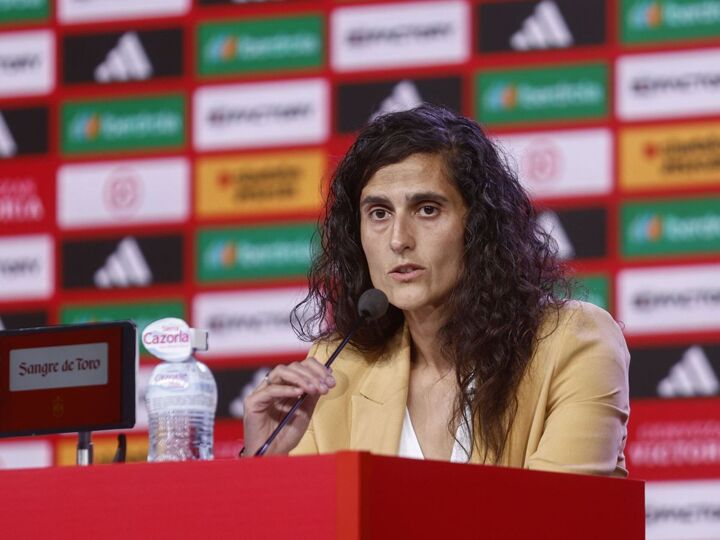 Tome called up 20 of the 39 players that had signed a statement claiming they would not return to action unless there were profound changes in the Royal Spanish Football Federation. Following their call up yesterday, which came as a surprise to them, they reiterated their stance.
Speaking on Cadena SER, Head of the High Council for Sport, Victor Campos declared that the Government would look to sanction those players if they did not turn up.
"I hope that the call-up has been agreed upon with them. If they do not show up, the Government will have to apply the law, much as I feel bad saying it; but the law is the law. The problem is: 'I call you up and if you don't come,' now another party sanctions you."
He said they would try to persuade them to go to the games. According to Campos, interim President Pedro Rocha says they are in talks with the players to reach an agreement.
"We are going to tell the players that the Government's commitment to all the subsequent consequences; we are going to do what is necessary to solve it, but we ask them to go to the games. We want them to be Olympic champions. I am going to try to talk to the captains. If they tell me no, I will respect it. What we don't want is to sanction them."
"I ask for trust, that the Government let us speak and I ask the RFEF for the changes that they said they were going to make, to comply with them."
If the CSD does sanction the players, they could face fines of between €3k and €30k, while their playing licence could also be suspended for a period of 2-15 years. Under Spanish law, players are required to go with their national team if they are called up.
Following Tome's statement that she had left Jenni Hermoso out of the team in order to 'protect her', Hermoso noted that this was 'another strategy to threaten and divide us'. Certainly, if Tome did not get the agreement of the players before announcing her squad, as appears to be the case, then Hermoso would have some reason to her argument.