This week, we look at Saudi Arabia's Women's Premier League and discuss some plans within the nation to develop a world class women's league in just a few years' time, with every men's top-tier side planning to add a professional women's team by 2025, which Tribalfootball.com have learned from sources familiar with football in the region.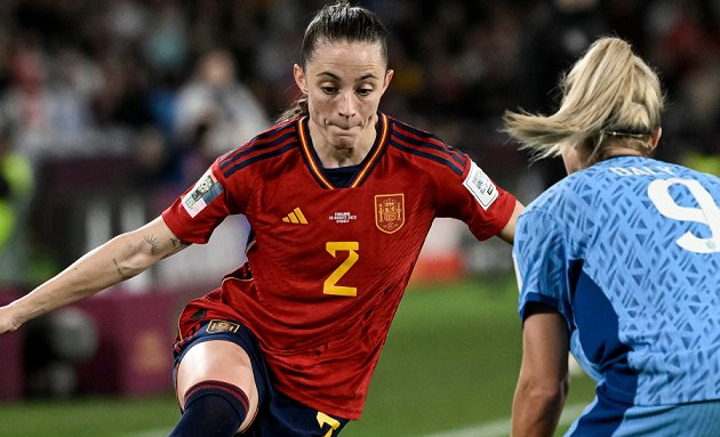 Their plan could mirror the large scale importing of talent on the men's side which has taken place over the past year, and has the potential to increase the value of women's football contracts around the world. The nation only revised their women's national team in 2021 so their efforts at the league level are quite interesting. We review last season and the imports in the league, including an international from Bhutan. As we went to press, we have news of two 2023 WWC Finalists signing with Al-Ittihad for the 2023-24 season.
Also this week, we start our annual review of the UEFA Women's Champions League, with part one looking at groups 1-5 from the Champions path. Next week we will examine groups 6-11 from the Champions path and groups 1-4 from the League path.
Saudi Arabia's Women's Premier League
The Saudi Women's National League was founded in November of 2020 but the name was changed to the Saudi Women's Premier League in September of 2022, when the second tier First Division women's league also began. The Premier League currently has eight teams, which are centered on three cities, with Al Nassr, Al Hilal, Al Yamamah, Al Shabab and Sama hailing from Riyadh, Al-Ittihad and Al Ahli from Jeddah and Eastern Flames from Dammam.
In 2020-21 Al Hilal were champions with Al-Ittihad runners-up. In both 2021-22 and 2022-23, Al Nassr won with Al Hilal second.
In 2022-23, Saudi Arabian nationals Mubarkh Alsaiari of Al Nassr and Laila Ali Al-Qahtani (Al Yamamah) were the best player and best goalkeeper, respectively.
2022-23 Saudi Women's Premier League Final Table
Among the top goal scorers, four of the top five were imports, including Iraq's Shokhan Salihi of Al Hilal who led the league with 43 goals, more than double second place Ibtissam Jraidi of Morocco and Al Ahli with 17. Tied for third were Hessa Allsa of Al Nassr and Bahrain and Noha Tarek of Al Shabab and Egypt with 15 goals. In fifth was Dalia Abu Laban of Saudi Arabia and Al Shabab with 11 tallies.
Imports in Saudi Arabia's Women's Premier League Last Season
Seven of the eight sides utilized imports, most being from West Asia and North Africa but a few had quite interesting backgrounds:
Al Nassr had two imports each from Bahrain, Brazil and Tunisia, with one each from France and Jordan. Lina Boussaha (24) is from Saint-Denis in Paris and played with PSG, Lille on loan and Le Havre before moving to Saudi Arabia. She has played for France at multiple youth levels and is of Algerian descent. Brazil's Marina Hoher played with the Mengao Futsal team in Rio de Janeiro. Maysa Jbarah (33) has played over 125 internationals for Jordan and scored 129 goals. She was born in Kuwait and played in the UAE, in France with Grenoble and Thonon Evian and in Turkey before coming to Al Nassr for the 2021-22 season.
Al Hilal had two imports each from Brazil and Iraq, with one each from Egypt, Ghana, Lebanon and Morocco. Elizabeth Addo (29) is a Ghanaian international who has played for clubs in Sweden, Serbia, Hungary, the NWSL, Nigeria, Australia, China and Cyprus. Last year's Golden Boot winner, Shokhan Salini from Iraq, scored seven goals in the West Asian Football Federations Fustal Championship held last year in Saudi Arabia, as Iraq won the title for the first time with a 4-2 win in the final. Wingback Dima Al Kasti (21) has three goals in 13 internationals for Lebanon and joined Al Hilal during the 2022-23 season. Lebanon finished second in the 2022 WAFF regional championship to host nation Jordan.
Al Yamamah had two imports from Algeria and one each from Egypt, Iraq, Jordan and Tunisia.
Al-Ittihad had three imports from Jordan, two from Egypt and one each from Iraq and Bhutan. Bhutan international Deki Lhazom (19) is her nation's joint top scorer with 3 goals. She was discovered when playing in a friendly versus Saudi Arabia and Al Ittihad came in for her—she is the first Bhutanese women's player to move abroad and reportedly is making $3,000 a month—a very good salary even for many leagues in Europe. Bhutan played two friendlies last season in September in Saudia Arabia, with a 3-3 tie and a 4-2 win for the visitors in Abha, Saudia Arabia. Bhutan failed to advance to the second round of the AFC 2024 Olympic Qualifiers in April in Uzbekistan, defeating Jordan 2-1 and Timor-Leste 3-1 but falling to the hosts 9-0. Jordan's three imports are all full internationals, including GK Malak Shannak (25), midfielder Shahnaz Jebreen (31)—who has over 115 caps and 40 goals for Jordan and played in the 2010 Asian Games and scored her first goal for her country in a 7-1 win over Kyrgyzstan in a 2010 AFC Women's Asian Cup Qualifier in 2009—and defender Alah Al-Majali (31), who previously played in Turkey with Konak Belediyespor and has compiled over 100 caps for her country. She also played last season with Cluj in Romania, where she won a league title, finished runner-up in the national cup and played for the side in the UEFA Women's Champions League tournament.
Eastern Flames had two imports from Morocco and one each from Algeria, Colombia, Georgia and Tunisia. Ana Cheminava (27) is a Georgian international who played previously in Lithuania and Turkey.
Al Shabab utilized two imports from Egypt and one each from Ethiopia, Lebanon and Uganda last season. Goalkeeper Ruth Aturo (28) is a Ugandan international and played at home for UCU Lady Cardinals and joined KTP Naiset in Finland before moving to Al Shabab for the 2022-23 season.
Al Ahli had four imports from Tunisia and one each from Algeria, Ghana and Morocco. Their Moroccan international Ibitissam Jraidi (30) scored her country's first ever Women's World Cup Finals goal this summer in their 1-0 win over Korea Republic. She played at Moroccan powerhouse AS FAR and won nine league titles and four league Golden Boots. In her first season in the Saudi league, she finished second in the league in scoring.
Sama utilized no imports and lost 19-0 to Al Shabab and 18-0 to Al Nassr, the latter game on their home ground. Sama finished with 0 points and were relegated.
Parallel to the Saudi Arabian Men's League Recent Bid for Global Relevance
Saudi Arabia's men's pro league has received a lot of media and fan focus in recent months, particularly since the 2022 World Cup in Qatar, as teams have spent millions to attract world class stars to their league. Portugal's Cristiano Ronaldo was the first and arguably still the highest profile to move to the nation—but as we say in market research, brands attract other brands and though Lionel Messi went to Inter Miami of the MLS (in spirt of the fact that Messi has a marketing and publicity contract with the Saudi Tourism Board)—this summer Saudi Arabian teams have brought in Karim Benzema of France, Jordan Henderson of England and Sadio Mane of Senegal among others who have joined from European leagues. Al-Hilal recently made a 300-million-euro ($328 million) bid for Kylian Mbappe, though the Paris Saint-Germain and France striker reportedly refused to meet with officials from the club.Eighteen clubs will take part in the expanded men's league, with each allowed eight foreign players. The Saudia Arabian society has long been ambivalent to many Western nations, particularly for tourism and in some business sectors, but is now opening up. It has only been five years since the nation allowed non-Muslim tourists to visit and women to drive. Highly respected Germany coach Monika Staab came in August 2021 to resurrect the women's national team and she has started well, this year posting a 2-4-3 (W-D-L) record, including wins over Mauritius and Comoros and ties with Pakistan, Indonesia and Palestine—though two losses in Spain in June to Andorra (3-1 and 3-0) shows that there still is a lot of work to do for the WNT to make the Women's World Cup Finals by 2031, which is a stated goal of the federation. Stabb is also now the technical director of the women's football department, since early this year.
Moqbel Al-Zabni, editor-in-chief of the local Al Riyadiah newspaper said that the Kingdom wants: "The compass of professional football to point to the Middle East and the Arab world."
Peter Hutton, who is a board member of the Saudi Arabian professional league and a veteran sports media professional, told the BBC: "I've worked in sport for 40 years and I've never seen a project as big, as ambitious and as determined to be a success."
Manchester City manager Pep Guardiola said the Saudi league has: "completely changed the market" and he expects more high-profile players to move there. Guardiola will be interested to see how these clubs with these world class imports perform in the Asian Champions League, which Saudi Arabia has certainly done well in with 6 titles and 10 runners-up finishes, third behind South Korea's 12 and Japan's 10 titles. The 2021 EURO champion coach for Italy, Roberto Mancini, last month surprisingly resigned and signed a four-year contract to coach Saudi Arabia's men's national deal for a contact reported worth 25 million Euros ($27 million).
Mancini explained: "I believe this is a great opportunity for me, to experience football in a new country, especially with the growing popularity of football in Asia. I firmly believe that the passionate footballing culture of Saudi Arabia and the intrinsic quality of Saudi players are crucial ingredients for success. The presence of top players in the Saudi Pro League indicates the potential for growth in the national football scene."
Mancini won three straight Serie A titles with Inter Milan in four seasons (from 2005 to 2008) and a Premier League title in 2012 with Manchester City. Mancini's first friendlies with his new side will be against Costa Rica and South Korea at St. James' Park, the home of Premier League team Newcastle United (see more below), which is owned by the Saudi Arabian Public Investment Fund that controls $700 billion of the nations' wealth.
In late August, the Saudi Arabian Football Federation (SAFF) also brought up the idea of joining the UEFA Champions League. It seems quite unconventional but is not unprecedented as UEFA does have transcontinental and Asian nations as members, including: Turkey, Azerbaijan, Georgia, and Kazakhstan, as well as Israel, Cyprus, and Armenia. We talked recently about Russia 's possible move to the AFC from UEFA because of their suspension for the war with Ukraine (see: The Week in Women's Football: Kaylan Williams exclusive - a USA star playing for Dinamo Moscow - Tribal Football). Playing in the WCL would give increased credibility to the Saudi Pro League and help them in their recruiting efforts, while also expanding their international television reach and ratings. The league has new television contracts this season in the States with Fox Sports and in the U.K. with DAZN.
The question is, does Saudi Arabia leave the AFC for UEFA on a permanent basis, or just play in the Champions League as a guest? There are arguments both ways—currently they are regular qualifiers for the men's World Cup through Asia and that would be more difficult in UEFA, at least at the beginning, but the benefits of higher quality competition and visibility are attractive.
Women's league seems to be mirroring the men's league development
Tracking the progress and plans for the men's league is important as we have heard from multiple sources that Saudi Arabia is developing a similar plan for their women's Premier League in the coming years. One international coach in the region was offered a salary of $180,000 to coach a Saudi league team for the 2023-24 season and the federation wants all top-tier men's teams to add a women's team by 2025. Reportedly the Saudi Federation has a budget for their women's development program of $40 billion. This includes bringing top grade imports to the league in future years. The salary structure can vary across the teams in the country, but for the top teams, pay typically starts at $6,000 per month, plus win bonuses and other benefits.
We have seen this type of ambitious development effort before, particularly in China on the men's side but also with the women's league, before an economic slowdown and covid resulted in a massive restructuring, particularly for the men's teams. I think the effort by the SAFF will be much different, happen quickly and change the dynamics of the women's game, particularly in Europe but potentially globally. Currently Saudi's Women's League imports are primarily from Asia and North Africa (see above), but that would change very quickly, particularly as the men's league's revenues increase. If the nation does join UEFA—even just for the Champions League—it likely would include women's clubs playing in UEFA's WCL, which could turbocharge the interest and recruitment of top players from other countries and put massive pressure on European (and NWSL) clubs to compete in player compensation, with the players ultimately benefiting through increased salaries and benefits in general.
If Saudi Arabia were to join UEFA for all competitions, we would expect that their national team would struggle at first in Nations Leagues/EURO and WWC Qualifiers, but with the vast amounts of money that they are budgeting for women's football development, they could close the gap quickly, as we saw Morocco do over the past year in the African Championship and in their glorious run to the knockout stage at their first WWC.
Saudi Arabia was misguided in their attempt to sponsor the WWC Women's World Cup but their effort to develop a top women's league and become a destination for top players could be an effective strategy. It is interesting that Newcastle, owned by Saudi Arabia's Investment Fund, is in England's women's third division. Their goal, under manager Becky Langley—who is not yet 30 and became full-time staff at Newcastle last year and was able to leave her full-time job coaching women at Northumbria University—is to win promotion to the Women's Super League, through the Championship (tier two), by the 2025-26 season and to help in that effort, they have gone fully professional and are the only third division side to do so. They were promoted from the fourth tier after the 2022-23 season. The women's team hopes to take a trip to Saudia Arabia in the near future.
The sporting director of the women's team, Dan Ashworth, said: "The success of Newcastle United Women is an integral part of our sporting objectives and we are delighted to support the team's progress by building a professional model around them."
Interestingly, Ashworth joined Newcastle from the FA, where he was the technical director as the WNT and the WSL built up to their Women's EURO Championship title in 2022 and some outstanding attendances in the league. Langley said: "This is a monumental moment. We hope to be a leading light in the movement towards professionalism in the women's game and inspire women and girls who dream of pursuing a career in football."
The club added that Langley's players will receive competitive salaries and have access to first-class medical, sports science and training facilities while continuing to play most of their games at the 10,200-capacity Kingston Park stadium that they share with Newcastle Falcons Rugby Union side and Newcastle United men's reserves. The women have attracted some large crowds, averaging 25,000 at a few games at St. James Park.
There are still concerns that will have to be addressed as Saudi Arabia ramps up its recruitment effort with players around the world. One is their reticence to granting women full equal rights in all areas; the other is their laws against LGBTQ+ rights, though a recruiter familiar with the women's league has said that Saudi teams have told players that they can bring same-sex partners with them to live in the country—they just don't want them to excessively publicize that fact and refrain from demonstrative shows of affection in public—but hopefully those restrictions will be dropped in the near future. The country has been accused of using their vast wealth to invest in sports to distract from their poor human rights record, through LIV men's golf and their recent bid to host the end of season WTA (Women's Tennis Association) Championship. A breakthrough with women's soccer could give the nation credibility throughout the world, leveraging the recent success of the largest Women's World Cup ever in Australia/New Zealand, and would allow government officials to begin a new dialogue on their approach to women in general and women athletes in particular.
We are starting to see some well-known women players sign with Saudi Arabian clubs over the past few weeks. In mid-September, Nigerian international Rita Chikwelu signed with Al Shabab FC. Chikwelu (35) played last season with Levante after three years with Madrid CFF. She has played for clubs in Finland and Sweden (7 years with Umea and 3 with Kristianstad) and at home with Akwa Starlets. She played for Nigeria for 33 times and scored 15 goals, but was a late cut for the 2023 FIFA Women's World Cup in Australia and New Zealand, which would have been her fourth tournament.
As we went to press, another Nigerian international defender moved to Al-Ittihad. U.K.-born Ashleigh Plumptre (25), who was a revelation for Nigeria at this summer's WWC. She has played the last three seasons (with 62 appearances) for her hometown side Leicester City of the WSL and Manchester United was reported interested in signing her. She played four years at the University of Southern California, won a UWS summer league title in 2019 for LA Galaxy OC (Orange County) and played for England at multiple youth levels. Plumptre said on her social media account: "Grateful to have signed for Al-Ittihad. Excited to start this journey alongside some incredible human beings. My journey of self-discovery continues. It's more than football."
Al-Ittihad also signed Morocco's 2023 Finalist midfielder Salma Amani, who played last season at Metz. She was a youth international for France and played for nine years at Guingamp and also with Fleury 91 (two years) and Dijon (1 year) in France. Al-Ittihad's new coach is former U.S. international Kelly Lindsey, who left her position as head coach at Lewes F.C. in England and has coached Afghanistan's and Morocco's women's national teams in the past. With these signings, Saudia Arabia's efforts to develop their women's national league has truly begun and we should see more top quality moves to Saudi Arabia during this winter's signing window.
Saudi Arabia's league and national team deserves a close focus, which TribalFootball.com has done and will continue over what should be a very eventful and interesting next few years.
2023-24 UEFA Women's Champions League Round 1 Group Play Review
For the 2023-24 UEFA Women's Champions League, round 1 involved two paths: the champions path and the league path, with each involving knockout matches in mini-tournaments hosted by one of the group teams, with semi-finals on 6 September and finals/third-place play-offs on 9 September. The winners of each final (11 in the champions path, four in the league path) progress to round 2, which will decide the 12 teams joining holders Barcelona, Lyon, Bayern Munich and Chelsea, who will advance directly to the group stage matches in November, December and January 2024. Round 2 is played in two legs, with the First leg on October 10/11 and second leg on October 18/19, with the 16 team group stage draw on October 20.
There were 47 games held in the First Round across the two paths, with 70 teams from 48 UEFA associations participating in this season's WCL. In all, 57 clubs were involved in the round 1 draw on Friday 30 June, with nine more starting in round 2 and four entering directly in the 16-team group stage.
We focus on the key players and imports, particularly for those teams that were eliminated over this first weekend of UEFA WCL play, and then following the winners through subsequent matches. This week in part 1, we look at groups 1-5 from the Champions path.
Champions path:
41 teams entered at this stage: the champions of the associations ranked eighth and below.
Group 1:
Semi-finalsFerencváros (HUN) 2 vs Qiryat Gat (ISR) 2 (1-3 on penalties after extra time)Universitatea Olimpia Cluj (ROM) 6 vs Spartak Myjava (SVK) 2
Third-place match Ferencváros 7 vs Spartak Myjava 0
Final Universitatea Olimpia Cluj 0 vs Qiryat Gat 0 (4-3 on penalties aet)
On September 6, Ferencvaros of Hungary twice took the lead, in the 14th minute from Hungarian international Fanni Vago—who has won six league titles at home, four in Austria and one in Romania—and in the 112th minute from Hungarian youth international Diane Melinda (19), who has won three league titles at the club, only for Qiryat Gat of Israel to quickly reply five minutes later from Brazilian Dany Herrera and two minutes later from Princella Adubea of Ghana, respectively, before the Israeli champion advanced on penalty kicks (3-1).
In the other semifinal match, host side Olimpia Cluj raced to a 4-1 halftime lead before dispatching Spartak Myjava 6-2, with Spartak contributing two own goals to Cluj's victory.
On September 9, Cluj advanced to the second round after a 0-0 tie with Qiryat Gat, winning 4-3 on penalty kicks in the Group Final. In the third place match, Ferencvaros, blasted Spartak Myjava 7-0, with player coach Fanny Vago and Alesia Garcia of the U.S. each scoring twice (see below).
Spartak Myjava used an all-Slovakian side except for two imports from the Czech Republic.
For Ferencvaros, their head coach is forward Fanni Vago (32), who is nearing 125 caps for Hungary and played for clubs in Romania, Austria, Iceland and Germany. Her team had seven imports on their roster this season:
Qiryat Gat of Israel utilized six imports, with four from Brazil and one from Ghana—forward Princella Adubea (25), a full international who played for years at home with Ampem Darkoa Ladies (winning two league titles) before moving to Spain in 2019 to play with Sporting Huelva and Racing Santander; she joined the Israel side for the 2022-23 season. Qiryat's Brazilians were:
The other import on the side is American forward Marguerite Rose Lena (24), who played at Marquette University in Milwaukee, Wisconsin.
Group 2:
Semi-finalsVorskla (UKR) 4 vs Flora Tallinn (EST) 3 (aet)SFK 2000 Sarajevo (BIH) 0 vs Osijek (CRO) 4
Third-place match SFK 2000 Sarajevo 5 vs Flora Tallinn 3
Final Vorskla 3 vs Osijek 0
On September 6, in one of the most exciting matches of the 27 on the day, Ukrainian side Vorskla fought back from a 3-2 deficit to Flora Tallinn of Estonia at the 78th minute mark to win the tie with goals in the 88th and 93rd minutes (in injury time) by Ukrainian international defender Kateryna Korsun (28) and fellow international midfielder Roksolana Kravchuk (25), respectively; the latter was a second half substitute.
In the other semifinal, Osijek of Croatia used two goals within the first twenty minutes by Croatian international Lorena Balic to defeat host side SFK 2000 Sarajevo of Bosnia and Herzegovina 4-0.
Three days later, Sarajevo won the third place game over Flora 5-3, with Croatian international Veronika Terzic (23) scoring twice for the winners while Estonian international forward Getter Saar (23) scored twice for Flora.
In the Group Final, Vorskla built a 3-0 lead by halftime and protected it in the second half against Osijek to make the second round. Ukrainian international forward Veronika Andrukhiv (27) scored a brace. Vorskla, formerly known as Zhytlobud-2 Kharkiv, is participating in its fourth WCL and made the Round of 32 in 2020-21, while Osijek participated in their 17th WCL/UEFA Women's Cup tournament this season and made the Round of 32 only once, in 2011-12.
Flora had an all Estonian side except for Swiss U-17 international midfielder Eline Haberli (17), who won the league title in 2022 with Flora.
Sarajevo's entire roster was comprised of Bosnia-Herzegovina natives except for forward Krstina Tanaskovic (20) of Serbia; she has won the last two league titles with Sarajevo after winning two league crowns at home with Spartak Subotica. Sarajevo participated in its 21st consecutive Women's Champions League.
For Osijek of Croatia, three imports came from neighboring Bosnia and Herzegovina and one was from Greece.
Group 3:
Semi-finalsNS Mura (SVN) Slovenia 0 vs Samegrelo (GEO) 0 (4-5 on penalties aet)Apollon LFC (CYP) 9 vs Ljuboten (MKD) 0
Third-place match Mura 7 vs Ljuboten 1
Final Apollon LFC 3 vs FC Samegrelo 0
On September 6, Samegrelo of Georgia defeated host side NS Mura of Slovenia 5-4 on penalties (in six rounds) after a 0-0 tie following 120 minutes of play. In the other semifinal match, Apollon blasted Ljuboten of North Macedonia 9-0 as Portuguese youth international Joana Dantas (20) scored a hat-trick while Sydny Nasello (23) of the U.S. (who played the past two seasons with Granadilla Tenerife of Spain, has spent time with the U.S. U-20 national team and played collegiately at the University of South Florida) and Ghanian youth international Olivia Anokye (23) both contributed braces.
On September 9, Mura defeated Ljuboten 7-1 with Serbian youth international forward Nikolina Plavsic (21) leading the way with a hat trick. Apollon won the Group Final with a 3-0 win over Samegrelo, with Kaylin Brinkman (23) of the U.S. scoring the winner in the 9th minute.
NS Mura of Slovenia had two Brazilian imports plus one each from Latvia, Serbia and Ukraine.
Samegrelo of Georgia had two imports from Canada and one each from Brazil, Mexico and Togo. Fania Donyoh (27) is the first Togolese to play in the UEFA WCL. She joined the Georgian champions from Dynamo Sokhumi in Georgia and played at Al Ain FC in the UAE. Rubi Villegas (26) played for Mexico at the U-17 level and previously for FC Juarez in Northern Mexico.
Defender Sarah Harvey (27) of Canada played at Ontario Tech University and started playing in Europe with Puskas Akademia in Hungary. In Canada, she played for Prostars FC of League 1, the top semi-professional women's football league in Canada. Forward Sofia Iaderosa (19) is also from Canada, starting first in Europe with Birkirkara in Malta, where she also played in the WCL last season.
Sofia Grace Iaderosa (left) in action for Ottawa South United at home in Canada.
She has played in the UEFA Women's Champions League for the past two seasons, first in Malta and now in Georgia.
Photo courtesy of Ottawa South United.
In Canada, Iaderosa led the scoring charts of the Ontario Premier Development League with 20 goals, leading Ottawa South United to the championship, Cup and Charity Shield titles in 2019. She also played at FC Malaga City in Spain.
Ljuboten, in their second consecutive WCL campaign, registered four imports from Brazil—up from three last year—with a trio coming in to the side for the first time in 2023-24, while one was a holdover:
Their other import is midfielder Angjela Milovanovic (24) of Serbia, who played for their U-17 national team.
Group 4:
Semi-finalsHB Køge (DEN) 1 vs KuPS Kuopio (FIN) 2Spartak Subotica (SRB) 7 vs KÍ Klaksvík (FRO) 0
Third-place match HB Køge 3 vs KÍ Klaksvík 1
FinalSpartak Subotica 2 vs KuPS Kuopio 1
On September 6, KuPs Kuopio of Finland sprung a surprise on host side and favored Koge from Denmark with two second half goals in a 2-1 victory. The winner came in the 93rd minute from defender Emma Santamaki (26), who moved from TPS in Finland during the 2023 summer break; she has played in Sweden and Italy and for her national team at the U-17 and U-19 level. In the other semifinal match, Spartak Subotica of Serbia easily defeated KI of the Faroe Islands 7-0.
On September 9, Koge defeated KI 3-1 for third place as Danish youth international Cornelia Kramer (20) of Denmark scored the first two goals of the game (she is in her third season with Koge) by the 16th minute, while Faroe Islands international defender Durita Hummeland (25) scored KI's lone goal on the hour mark—she has won six consecutive league titles at home—four with KI after two with EBS/Skala.
In the Group Final, Spartak fought back from an early 1-0 deficit to defeat the Finnish champions 2-1 with Doris Boaduwaa, a youth international from Ghana, scoring twice to help Spartak move on to the second qualifying round.
KÍ Klaksvík participated in a record 21st event, though they have not been consecutive as with Sarajevo (see above). KI was all-home based except for their 18-year-old goalkeeper Kata Fanni Turi, who joined the club from Vikingur of the Faroes in early 2022 but is listed by UEFA as from Hungary.
HB Koge, an American-owned club, has been utilizing a core of Americans for a few seasons; this year that had two Americans among their nine imports as well as has two New Zealand 2023 WWC players and one from Canada:
KuPS Kuopio had five imports on their roster for the WCL:
Group 5:
Semi-finalsAnderlecht (BEL) 5 vs Katowice (POL) 0Brann (NOR) 5 vs Lokomotiv Stara Zagora (BUL) 0
Third-place match Katowice 0 vs Lokomotiv Stara Zagora 0 (2-1 on penalties aet)
Final Anderlecht 0 vs Brann 2
After building a 2-0 by halftime of their semifinal, Brann extended the lead to a final score of 5-0 over Lokomotiv Stara Zagora of Bulgaria, with a second half hat-trick from Maria Brochmann (30), who is in her second season with the club—winning two consecutive league titles—after three seasons at Sandviken; she has been capped by Norway at the U-23 level. Anderlecht won their semifinal match against host side GKS Katowice of Poland by the same 5-0 scoreline, building a 4-0 halftime lead in Katowice.
In the Final, Brann of Norway moved onto the WCL second round with a 2-0 win over Anderlecht, with 2023 WWC Norwegian squad member Amalie Eikeland (28) scoring twice; the midfielder joined Brann this season after four seasons at Reading of England's Super League. In the third place match on September 9, GKS Katowice won on penalties (2-1 after four rounds) after a scoreless two hours against Lokomotiv Stara.
GieKSa Katowice of Poland, in their debut season in the WCL, utilized no imports. Karolina Koch (33) was named interim head coach early in March of 2022 and promoted to the full time job in July of 2022.
Lokomotiv Stara Zagora of Bulgaria used three imports from Ukraine and one from Slovakia.
Anderlecht had nine imports, all from Europe except for Allie Thorton of the U.S. Thorton is in her second season with the Belgium champions and previously played in France with Issy and Le Havre. Anderlecht had two imports from France, and one each from Spain, Switzerland, the Netherlands, Germany, Slovakia, and Romania. Midfielder Stefania Vatafu (29) of Romania is in her sixth season with Anderlecht; she has won six league titles at home with Olimpia Cluj and has played in Spain as well at Tenerife.
Tim Grainey is a contributor to Tribal Football. His latest book Beyond Bend it Like Beckham is on the global game of women's football. Get your copy today.
Follow Tim on Twitter: @TimGrainey