Barcelona have a golden opportunity to bury their Champions League quarter-final demons on Tuesday night against Manchester United. The Catalans have crashed out at this point in each of the last three seasons.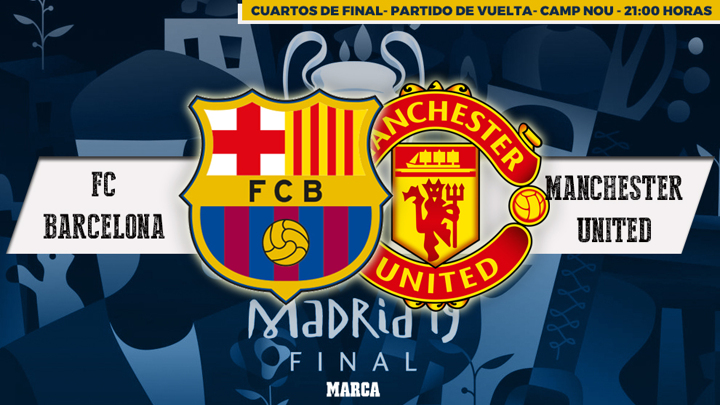 Last year's collapse in Rome was the most humiliating of those, blowing a 4-1 first-leg lead to lose 3-0 at the Stadio Olimpico.
Those at the Camp Nou have learned from their mistakes, though, and that includes the players, as well as the coaching staff, and those errors won't be made again. The risk of taking their foot off the gas is minimal now, particularly having seen Manchester United's comeback at Paris Saint-Germain in the last round.
Barcelona know how much is at stake. The fans are demanding a return to the semi-finals, even more so because of Real Madrid's recent successes. LaLiga Santander dominance hasn't been enough for them to accept Madrid's European ruling.
LaLiga Santander is already theirs, the Copa del Rey is one game away, and the Champions League has been their main focus all season, meaning a treble is still on the cards.
For that to happen, though, they need to take that first step and make it to the final four of Europe's premier competition. Ernesto Valverde knows the dangers of speculation and they will take a similar approach to the one they showed at Old Trafford last week.
The fundamental premise will be to have the ball and to try and create chances.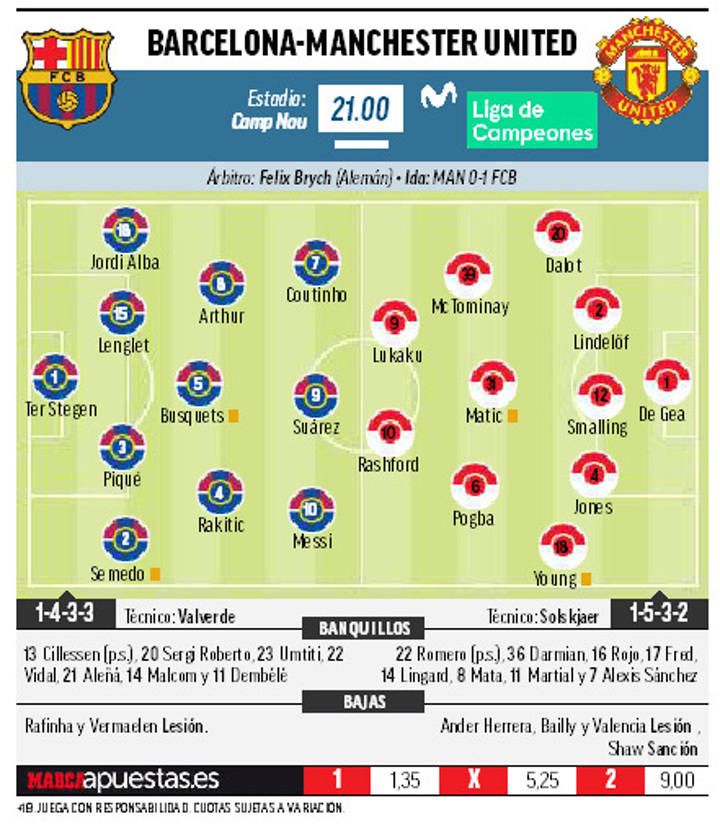 United, however, won't go all-out attack in search of a goal and will be happy to keep the scores locked at 0-0 for as long as they can, which is something the Azulgrana don't want.
Valverde is expected to go again with the same team from last week, meaning Lionel Messi will be expectedly key.