Liverpool sprung a festive shock by announcing the signing of Virgil van Dijk for £75m, a world-record fee for a defender.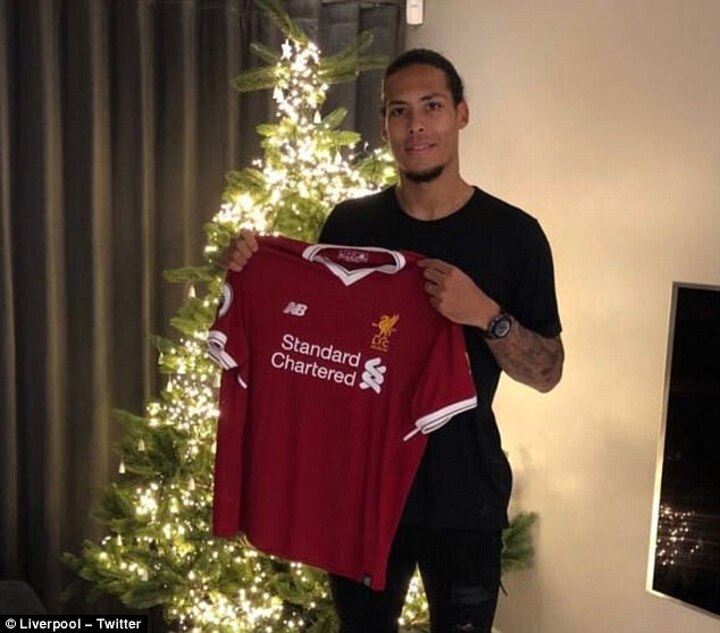 The transfer fee involved isn't quite on the levels of that Neymar's ground-breaking £198m switch to PSG, but the money Liverpool paid Southampton is enough to make Van Dijk the world's most expensive defender.
Here, Sportsmail looks at the 10 most expensive defenders in football...
10 – Eliaquim Mangala
Fee: £32m
Selling club: Porto
Buying club: Manchester City
Date: August 2014
The former Valencia centre half has endured a mixed spell since moving to the Eithad. After failing to justify a first-team spot, he was loaned out to Valencia in 2016 with his future at the club looking bleak.
This season, Mangala had been used primarily in cup competitions, and when John Stones picked up a hamstring injury that ruled him out until 2018, Pep Guardiola said the knock would be a test of his side's squad depth.
In the nines games Mangala has started since, City have won them all while keeping three clean sheets, which suggests the French defender may have a future at the club after all.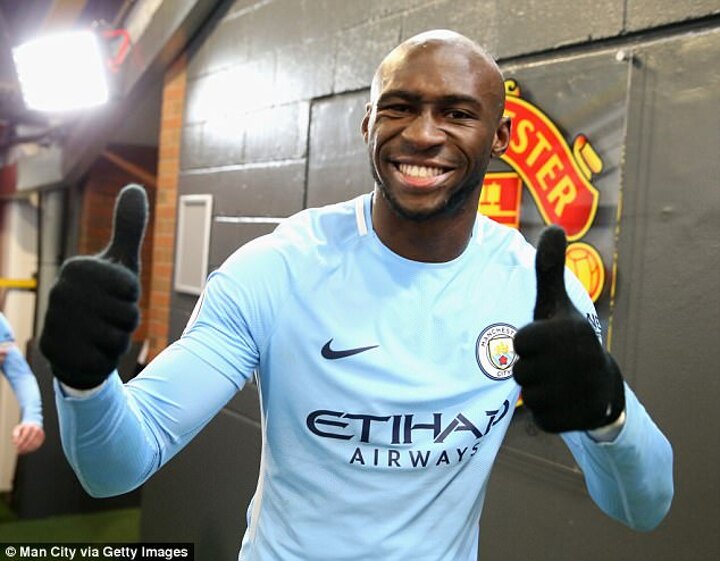 9 – Thiago Silva
Fee: £33m
Selling club: AC Milan
Buying club: PSG
Date: July 2012
Silva joined the Parisian outfit alongside former team-mate Zlatan Ibrahimovic in a blockbuster double switch in the summer of 2012 that marked a turning point of sorts in PSG's ability to attract the world's very best to Paris.
Since then, Silva has been an ever-present, winning Ligue 1 four times, three Coupe de France titles and scooping a few Champions League team-of-the-season accolades.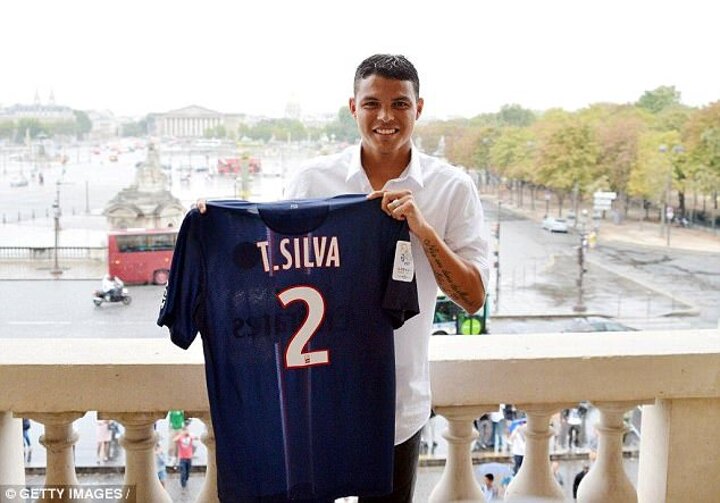 8 – David Luiz
Fee: £34m
Selling club: Chelsea
Buying club: PSG
Date: September 2016
The David Luiz merry-go-round could soon re-open with the defender seemingly out of favour under Antonio Conte, but his switch back to Stamford Bridge in 2016 marked the end of his spell in Paris for considerably less the fee than he moved for.
Luiz originally departed Chelsea in 2014 (more on that later) for £50m, only to return two years later for £16m less after picking up a few bits of silverware in France.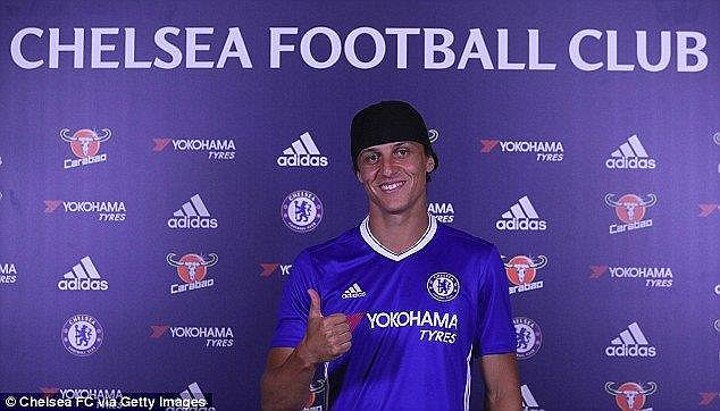 7 – Shkodran Mustafi
Fee: £35m
Selling club: Valencia
Buying club: Arsenal
Date: August 2016
The German World Cup winner clocks in at seventh on the list following his switch to Arsenal late in the summer of 2016.
With the window winding down and defensive reinforcements a priority, Arsene Wenger opted to sign the former Everton defender to make him the club's most expensive defender ever. He has since cemented his importance at Arsenal by establishing himself as a first-team regular.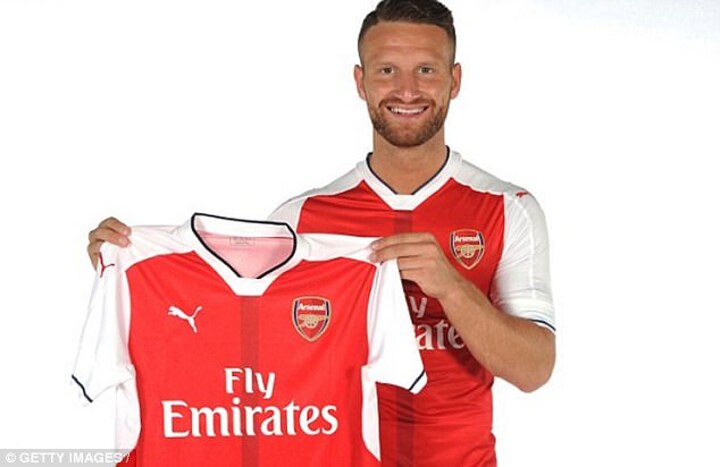 6 – Leonardo Bonucci
Fee: £35.2m
Selling club: AC Milan
Buying club: Juventus
Date: August 2017
AC Milan spent over £160m on new recruits in 2017 but none were more high-profile than the addition of Leonardo Bonucci. Also courted by Premier League clubs, Bonucci rejected their advances to play regularly at the San Siro.
Upon arrival, the Italian said: 'Qualification for the Champions League must be the minimum target,', but with the Rossoneri down in 11th, already 14 points off fourth, those ambitions may fall flat in 2017-18, as Milan struggle to find a winning formula among their band of expensive new recruits.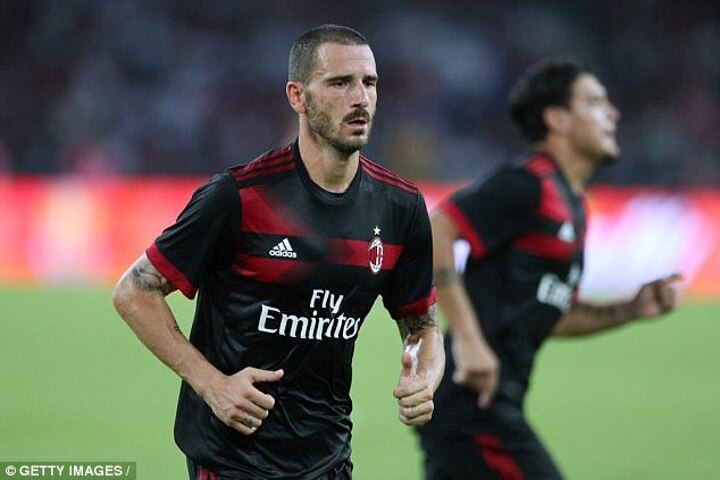 5 – John Stones
Fee: £47.5m
Selling club: Everton
Buying club: Manchester City
Date: August 2016
The insistence of Pep Guardiola to play out from the back and John Stones' composed ball-playing skills made this transfer a match seemingly made in heaven, albeit an expensive one.
For a season, Stones was English football's most expensive defender but didn't exactly cover himself in glory as Man City laboured to a third-paced finish.
This season however, Stones has been integral to City's record-breaking dominance and a reliable member of City's back-four, which has conceded just 12 goals season, less than any other side.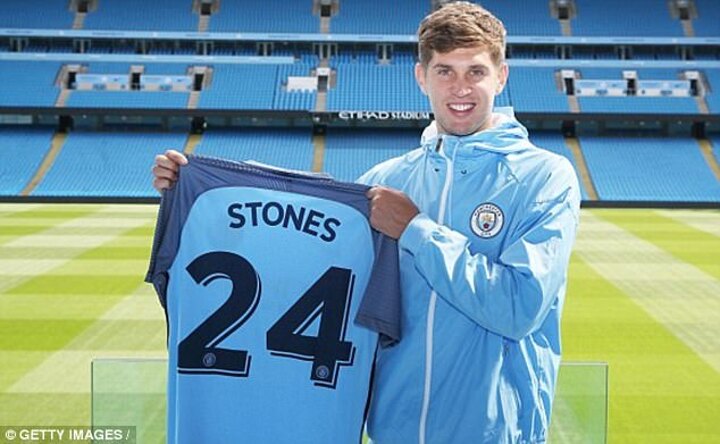 4 – David Luiz
Fee: £50m
Selling club: Chelsea
Buying club: PSG
Date: June 2014
Luiz departed Chelsea just before the 2014 World Cup and joined a PSG side who were committed to buying the world's best, regardless of the cost.
That certainly held true here, as Luiz became the world's most expensive defender for some time, picking up silverware in France before making an unexpected return to west London.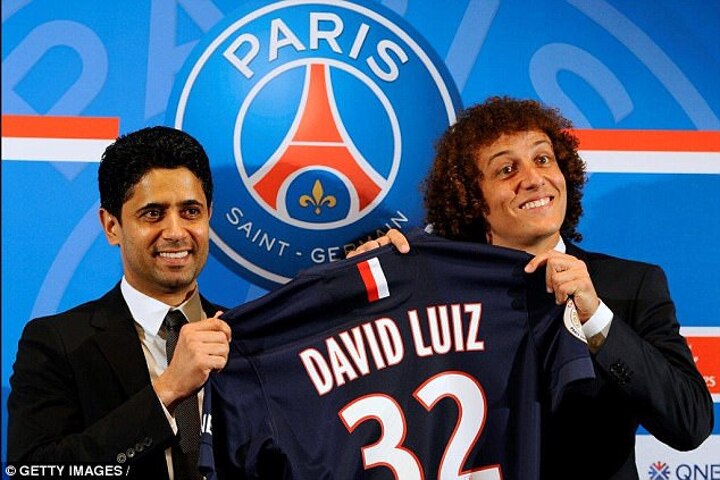 3 – Benjamin Mendy
Fee: £52m
Selling club: Monaco
Buying club: Man City
Date: July 2017
The outspoken French full back left Ligue 1 Champions Monaco to join Guardiola's revolution at City, but he was unfortunately ruled out for the season with a knee injury in September after impressing in the few games he did feature in.
Such is Mendy's importance to Man City, Pep Guardiola inferred that his absence is the reason that he can't start both Sergio Aguero and Gabriel Jesus: 'When you have Mendy you play wide and the winger can go inside. Without Mendy, Delph cannot do that and you have to go wide with Sane. That is the only reason why they don't play together.'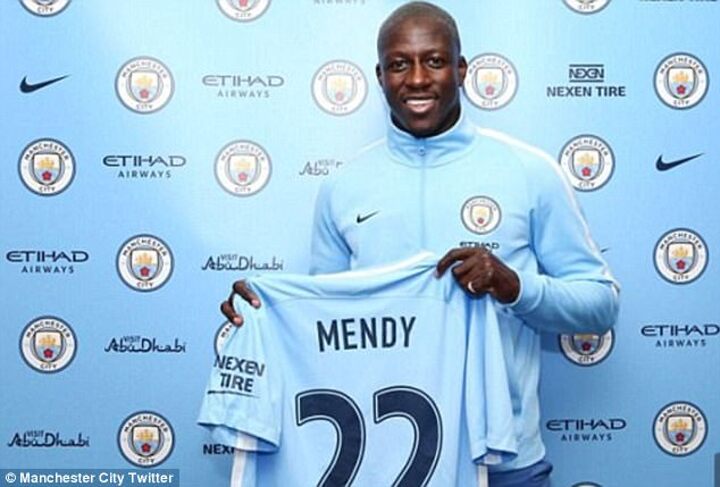 2 – Kyle Walker
Fee: £54m
Selling club: Tottenham
Buying club: Man City
Date: July 2017
Tottenham weren't keen on selling such an integral player, let alone to a fellow Premier League rival, but after months of speculation, Kyle Walker eventually became a Manchester City player.
In doing so, he overtook team-mate Benjamin Mendy to become the world's most expensive defender, beating the old record by just £2m.
Guardiola spent over £100m on full backs this summer because they were a clear weakness last season, and despite a huge outlay, he has justified that spending, as his City side continue to break records by the week, with Walker ever-present.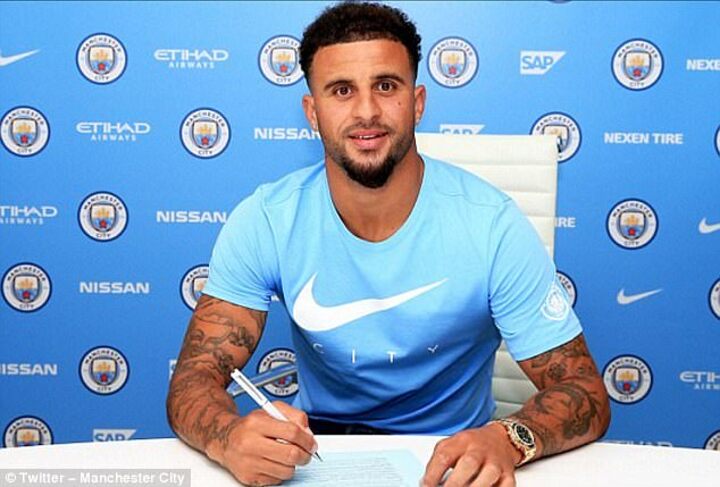 1 – Virgil van Dijk
Fee: £75m
Selling club: Southampton
Buying club: Liverpool
Date: December 2017
The Dutch defender's arrival at Anfield came as something as a festive shock, but when the dust settles, Liverpool will be adding one of the league's best defenders to their ranks.
Van Dijk cost £75m, £21m more than the world's next most expensive defender. That now means there are four defenders in world football who cost at least £50m, which could mark a new trend whereby clubs spend the same kind of huge fees on a defender that they spend on attack-minded players.